Remaining Valentine Sets Released!
JEWELRY POP UP SATURDAY w/ FEATHER AND STONE!
This email was sent
Please be aware that in accordance with the Raleigh mask mandate, WE ARE REQUIRING MASKS IN-STORE at this time, so please mask up!   Thank you!
REMAINING VALENTINE SETS RELEASED!
Pre-sale sets sold out quick, but lucky for you - we've now added all remaining sets to the webstore, so you can still get your shipped, delivered locally, or order for *free* pick-up in store and grab it anytime we're open!
About the 5th Annual Valentine Art Card Set:
Every year, we round up a group of artists & produce a limited run set of Valentine's Day Art Cards - this year is our biggest and fanciest package yet! 
♥ 
This 5th Anniversary set includes 2 sets of 12 art cards, each by a different artist 
(One set to keep and one to give away)!

 

♥

 

Each set also includes a themed sticker sheet and set of buttons, plus candy to sweeten the deal, all packaged up in a shiny little tin for safe keeping!

 ♥
This weekend, visit Feather & Stone at Munjo Munjo for a handmade jewelry pop up shop event. Amelia creates earrings, necklaces, keychains and more from a mixture of feathers, crystals, gemstones, gun shell casings, and more! We carry a small variety of her pieces but she will have much more with her this weekend! Stop by and say hello!
• • • THIS SATURDAY FEBRUARY 12 • • •
• • • from 12PM to 3PM • • •
Reminder: WINTER HOURS ARE:
THU: 12 - 5pm  |  FRI: 12 - 6pm
SAT: 11 - 6pm  |  SUN: 12 - 5pm
MON - WED: USUALLY CLOSED
bringing you Munjo's cuteness each month.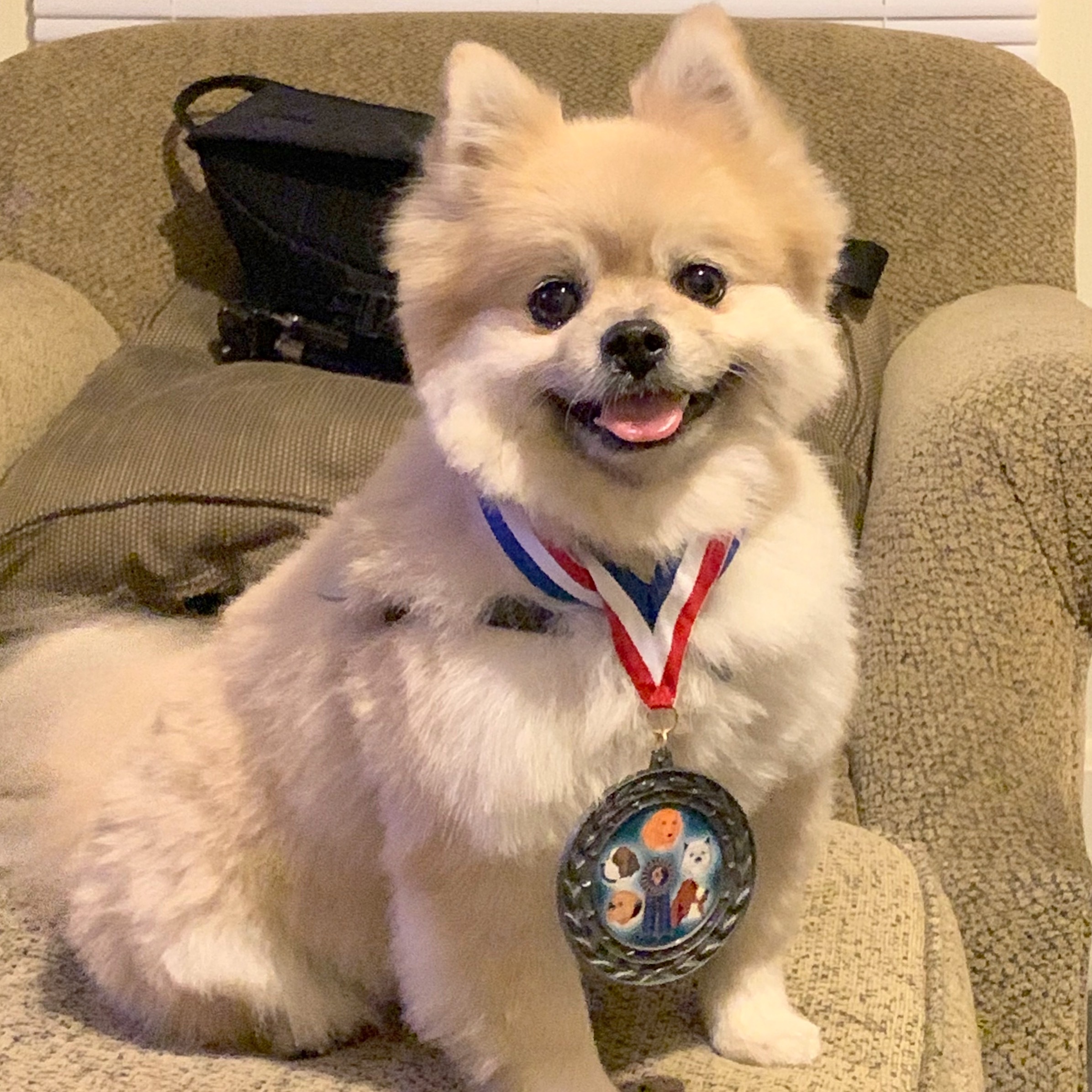 OLYMPICS? PFFF... THE ONLY IMPORTANT MEDAL IS THIS ONE MUNJO EARNED AT THE KING'S DOG SHOW IN 2018. HE CAME IN ALMOST 1ST PLACE AND THE CROWD WENT WILD WHEN HE SHOWED OFF HIS COUNTING SKILLS! 
♥
Thanks for opening our email! For the latest news, add Munjo Munjo on
Instagram
!