Shop Small Like Your City Depends On It
(Munjo is the smallest biz owner you know)
This email was sent
Please be aware that in accordance with the Raleigh mask mandate, WE ARE REQUIRING MASKS IN-STORE at this time, so please mask up!   Thank you!
SHOP SMALL &
SUPPORT YOUR LOCAL ART SCENE!
Munjo Munjo is an artist owned-and-operated retail shop in the middle of Downtown Raleigh. In addition to our own brand of art & apparel, we also produce and stock products from various local independent artists and creators, especially highlighting women and BIPOC artists, through collaborative works, live art events, & other opportunities throughout the year.
Visit us at MUNJO MUNJO: 20 E Hargett St. Raleigh, NC 27601
HOLIDAY HOURS AT MUNJO MUNJO:
Monday & Tuesdays: CLOSED
Wednesdays: 2pm - 7pm (NEW!)
Thursdays & Fridays: 12pm - 6pm
Saturdays: 11am - 6pm
Sundays: 12pm - 5pm

12/24: 10am - 4pm | 12/25: CLOSED | 12/26: 12-5pm
New Years Eve & New Year's Day: 12pm - 6pm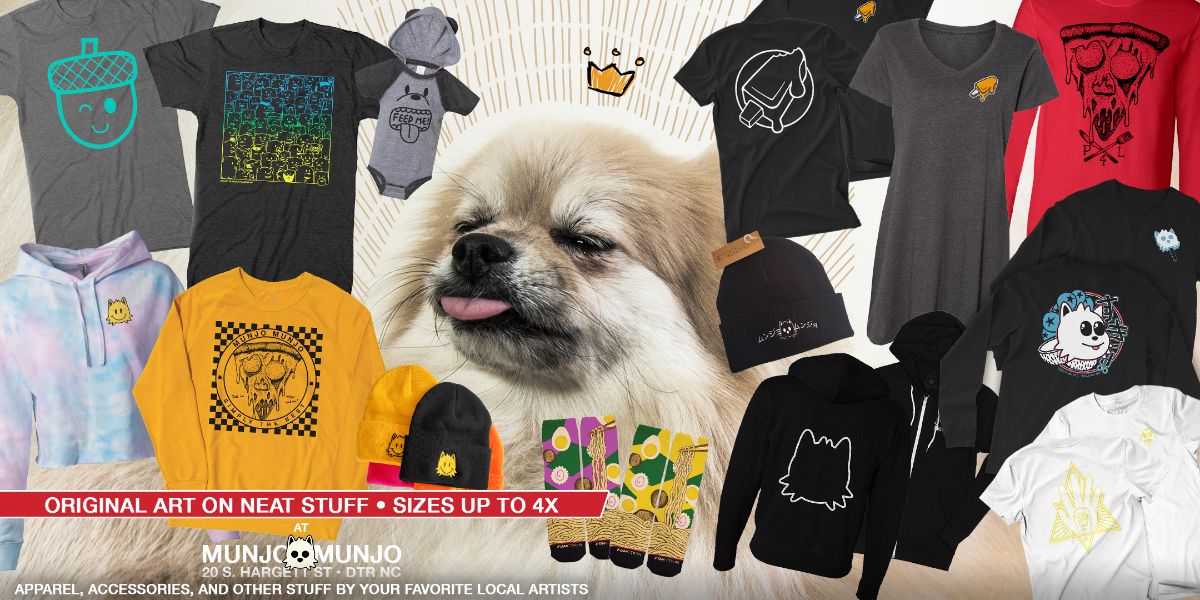 FREE SHIPPING FOR ORDERS OVER $75
FREE IN-STORE PICKUP FOR ALL ORDERS
bringing you the joy of the ball of floof each month.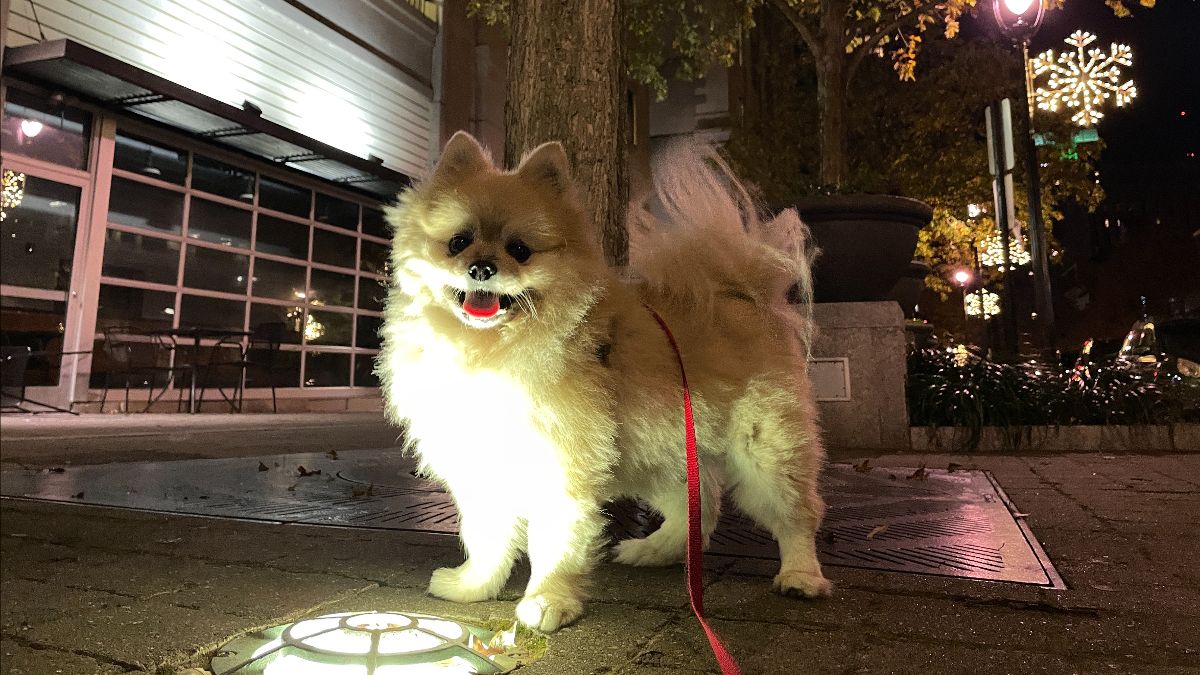 Munjo's day job: City Lighting Inspector
Thanks for opening our email! For the latest news, add Munjo Munjo on
Instagram
!