Special Offer - 50% off Everything!
No images? Click here
This email was sent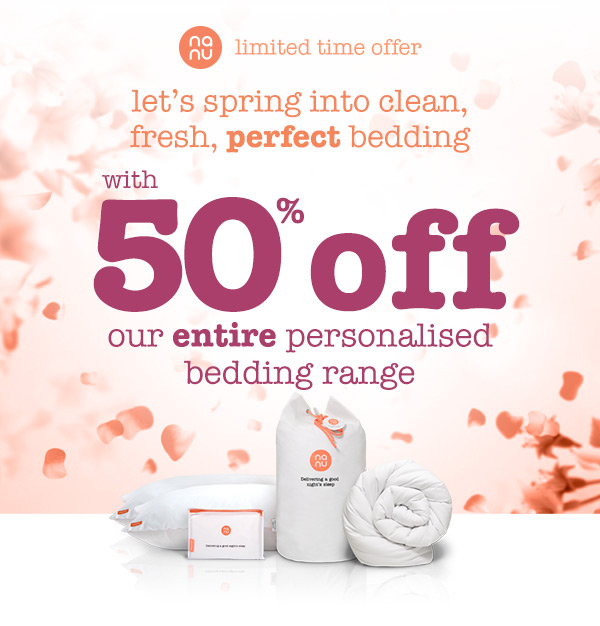 spring into fresh bedding with 50% off from nanu!
as spring quickly approaches, we at nanu are offering you 50% off any of our fantastic bedding products, so that you can get the perfect sleep, every night!
simply use the code 'spring50' when you checkout, to receive 50% off all your chosen items - it's as easy as that!
that's 50% off our perfectly personalised pillows, revolutionary hot&not duvets and magically moisturising yu-nu pillowcases! sleep is a superpower, with the ability to reduce blood pressure, improve your mood and help maintain a healthy heart!
don't miss out on this fantastic new offer - click below to shop now and get your perfect sleep with nanu today!