Ice Age wolf genomes point to the origins of dogs
What matters in science |
This email was sent
Hello Nature readers,
Today we hear a stark warning about global efforts to save species from extinction, learn what ancient wolf genomes tell us about the origins of modern dogs and look at how CRISPR transformed the life sciences.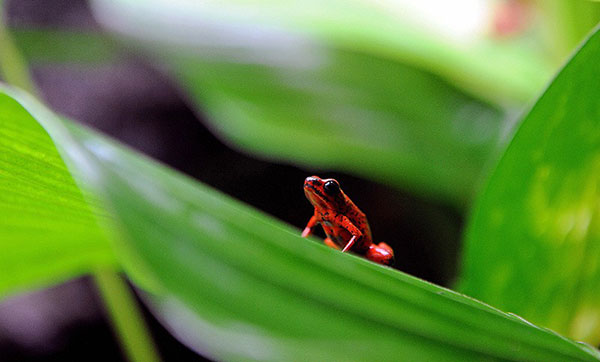 A strawberry poison-dart frog (Oophaga pumilio) in Guatemala. Biodiversity is at risk as talks on a deal to protect it flounder.
(Yuri Cortez/AFP via Getty)
Scientists are warning that a global agreement to protect the environment is in jeopardy, after negotiations stalled at international talks in Nairobi last week. The agreement, made between 200 countries signed up to the United Nations Convention on Biological Diversity, seeks to rein in species extinction and protect at least 30% of the world's land and seas. But the talks made such little progress that many scientists worry the deal won't be finalized by the end of the year. Despite the delay, others are more hopeful that a deal will be struck. Without it, estimates say, one million plant and animal species could go extinct in the next few decades because of climate change, disease and human actions.
Nature | 5 min read
Modern dogs probably evolved in eastern Eurasia — and might have been domesticated more than once. Researchers analysed 72 ancient wolf (Canis lupus) genomes spanning the last 100,000 years. They found that early dogs from northeastern Europe, Siberia and North America are closely related to ancient wolves from eastern Asia. However, some dogs from western Europe and Africa seem to have a genetic link to ancient wolves that lived farther west. "Dogs in the west thus seem to have some ancestry from a second wolf source," write the authors. "This must reflect either an independent domestication of some western Eurasian wolf population, or gene flow from wild western wolves into dogs arriving from the east."
Science | 5 min read
Read more: The authors explain their work in the Nature Research Briefing (6 min read, Nature paywall)

Reference: Nature paper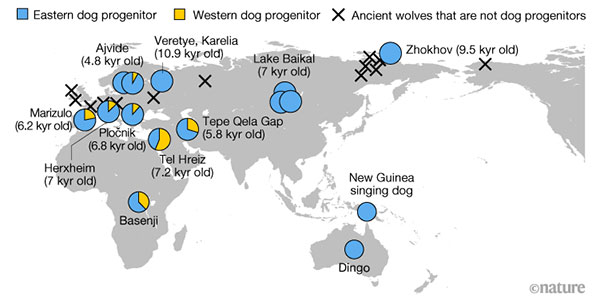 A map representing the ancestry of early dogs relative to ancient-wolf genomes. Pie charts show the proportion of each dog's ancestry that derives from an eastern dog progenitor (blue) and a western one (yellow). (Nature Research Briefing | 6 min read, Nature paywall)

Nature Research Briefings are available to readers with subscriber access to Nature. Get help logging in with your institution's subscription.
(Bergström, A. et al./Nature (CC BY 4.0))
Data from Israel suggest that children and adolescents who had not been vaccinated against COVID-19 mounted a long-lasting immune response to infection with the Delta variant of the coronavirus SARS-CoV-2. It isn't clear how the results will translate to infections by Omicron subvariants, which now dominate in many countries. The study did not look at how well protection from natural infection stacks up to that from vaccines, and scientists warn that the findings do not mean that children should not be vaccinated against COVID-19.
Nature | 4 min read
Reference: medRxiv preprint (not peer reviewed)

Early in the pandemic, retired pharmacologist Janetti Francischi drew on folk wisdom and chemistry to turn used cooking oil into microbe-fighting soap in her community in Brazil. Now she volunteers to teach the process in a disadvantaged neighbourhood "where even basic items such as feminine-hygiene pads can be considered a luxury". Francischi shares her tips for making soap safely at home that can be used for dishes, laundry and hand washing.
Nature | 5 min read
It's been ten years since microbiologist Emmanuelle Charpentier and biochemist Jennifer Doudna published the research that paved the way for CRISPR–Cas9 gene editing. In 2020, they shared the chemistry Nobel for the work. An overview of the technique's past, present and future looks at how it has transformed the life sciences.
The New York Times
| 10 min read
Reference: Science paper

Tell us your real-world research struggles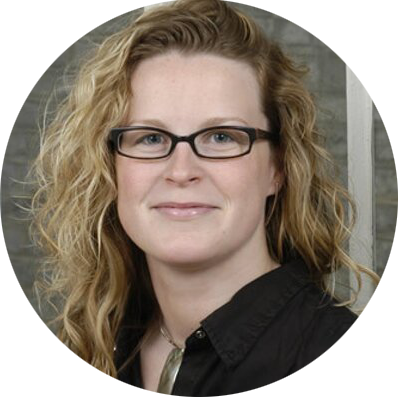 Last week, we read about how immunologist Kondwani Jambo grapples with running a well-funded, cutting-edge laboratory in Malawi just metres away from a hospital where people are dying because they lack access to a US$2 course of generic antibiotics. "It's gut-wrenching … but that's just how the funding works," he wrote. Jambo also highlights how the practical challenges of doing research in Malawi, such as the expense of follow-up experiments, are often ignored by reviewers and editors.

Have you experienced moral dilemmas or practical challenges because of the way funding and publishing intersects with the practice of science in the real world? Nature wants to hear from you. Please fill out this form to tell us more.
Quote of the day
"What I have seen moved me, as a scientist, as an engineer, and as a human being."
NASA deputy administrator Pam Melroy says she was blown away by a sneak peak at the James Webb Space Telescope's first images collected for scientific purposes. (Ars Technica | 4 min read)
| Join our community | | |
| --- | --- | --- |
You received this newsletter because you subscribed with the email address: -
Please add [email protected] to your address book.
Enjoying this newsletter? You can use this form to recommend it to a friend or colleague — thank you!
Want to switch to the weekly edition or change your email address? Update your preferences.
Had enough? Unsubscribe from the Nature Briefing.
Fancy a bit of a read? View our privacy policy.
Forwarded by a friend? Get the Briefing straight to your inbox: subscribe for free.
Want to master time management, protect your mental health and brush up on your skills? Sign up for our free short e-mail series for working scientists, Back to the lab.
Get more from Nature: Register for free on nature.com to sign up for other newsletters specific to your field and email alerts from Nature Research journals.
Would you like to read the Briefing in other languages?
Sign up for the weekly round-up e-mail in Arabic, curated and translated by the editors of Nature Arabic Edition.
هل تود أن تقرأ هذا الموجز باللغة العربية؟ سَجِّل الآن لتصلك نشرة العلوم الموجزة أسبوعيًّا، التي يختار محتواها ويترجمه فريق محرري "نيتشر الطبعة العربية".
Follow Nature Portfolio on WeChat for a weekly round-up post in Chinese, curated and translated by our team in China.
关注Nature Portfolio官方微信订阅号,每周二为您推送Nature Briefing精选中文内容——自然每周简报。

Nature | The Springer Nature Campus, 4 Crinan Street, London, N1 9XW, United Kingdom
Nature Research, part of Springer Nature.
© 2022 Springer Nature Limited. All rights reserved.

Recent emails from Nature Journal

See more