Your Podcasts for the Week
New podcast recommendations from Sarah Larson. Plus: Dave Eggers joins Deborah Treisman to read a short story by Sam Shepard. View this email in your browser It's the start of a new month, so we asked The New Yorker's Sarah Larson to suggest three new podcasts for our readers. Here's what she recommended: As 2018 approaches its triumphant conclusion, Dan Taberski's new podcast, "Surviving Y2K," takes us back to December 31, 1999, a time when we all wondered whether a computer bug would cause mass societal disruption, technological breakdown, and, on some level, the end of the world. Taberski, the former "Daily Show" producer who brought us the brilliant but problematic "Missing Richard Simmons," last year, tells several stories of that time, about coders, survivalists, bank-holdup hostages, millennium babies, and others, and uses them to reflect on a moment fraught with metaphor. For Taberski, Y2K happened to coincide with the most momentous decision he ever made—coming out—and he tells us that story, too. It's an ambitious, often beautiful creation, with only occasional twinges of unease. When I read that the Boston Globe's Spotlight team, one of the journalistic institutions I admire most, had linked up with Wondery, the producer of the podcasts of occasionally questionable taste "Dirty John" and "Dr. Death," I was nervous. But their recently concluded series, "Gladiator: Aaron Hernandez and Football Inc.," about Aaron Hernandez, the New England Patriots tight end and alleged murderer who died by suicide in prison last year, is fascinating, well-made, and aesthetically responsible, the way you'd hope Spotlight audio would sound. In six episodes (with a companion investigative print series), it traces Hernandez's story from his boyhood, in Bristol, Connecticut, to college, at the University of Florida, to the National Football League, pinpointing along the journey the insidious ways in which the hypermasculine culture and business of football dovetailed with, and exacerbated, Hernandez's demons. The show includes previously unreleased audio from Hernandez's phone calls from prison, interviews with former friends and teammates, and the inevitable stark questions about C.T.E., such as whether we should support football at all. It's not every day that I swoon over a podcast trailer, but that's what I did with "Aria Code," a new series about opera from WQXR and the Metropolitan Opera that débuts on December 4th. "When you fall for opera," Rhiannon Giddens begins, pausing for a blast of wondrousness from Verdi's "Otello," "you fall hard." Each week, Giddens, the musician and MacArthur "genius," will guide us through the splendor of a famous aria from the Met's archive—the first is the gorgeous "Sempre libera," from "La Traviata"—providing context, history, and analysis, joined by opera greats such as Plácido Domingo and an array of artists, writers, and thinkers, among them Rufus Wainwright. The first episode, which delves into the emotion and coloratura of Violetta's Act I finale, features the soprano Diana Damrau, the dramaturg Cori Ellison, and the author, scientist, and former call girl Brooke Magnanti. It's a stunner on all levels, elegantly produced, with a heavenly blend of music and insight; I can't wait to hear the rest. —Sarah Larson The Culture of Fermentation, and the Problem of Voting The professor Carol Anderson tells David Remnick how "white rage," which she defines as "the kind of methodical, systematic, bureaucratic power that undermines African-Americans' advances," continues to shape our democracy. The staff writer Dexter Filkins traces the ruthlessness of Mohammed bin Salman's consolidation of power as Saudi Arabia's crown prince. And the food correspondent Helen Rosner learns how to ferment at home. Have time for only one story? Click each to listen. Voter Suppression in the Twenty-First Century A professor explains how "white rage" shaped, and continues to shape, our democracy. Dexter Filkins on the Ruthlessness of Mohammed bin Salman When he took power, the Saudi crown prince had a reputation as a modernizer and reformer of his nation, but Filkins traces the dark side of his rise. Helen Rosner on the Culture of Fermentation The New Yorker's food correspondent gets a lesson in fermentation from the celebrity chef René Redzepi, and brings David Remnick some microbial snacks. A Dangerous Encounter with an Isolated Amazon Tribe Members of the Mashco Piro tribe are among the world's most isolated people, but they have recently started coming out of the Amazon rainforest. Will contact with outside society be fatal? PAID POST See a New Side of Europe and Skip the Crowds in 2019 with Rick Steves Don't let long lines and tourist traps ruin your trip! Travel expert Rick Steves knows how to see Europe without the crowds, and it's the perfect time to plan a 2019 trip. Here's where to go to explore authentic, off-the-radar Europe. Read More More Podcasts from The New Yorker Fiction Podcast Dave Eggers Reads Sam Shepard The writer joins Deborah Treisman to read and discuss "Indianapolis (Highway 74)," by Sam Shepard, from a 2009 issue of the magazine. Poetry Podcast Deborah Landau Reads Anne Sexton Deborah Landau joins Kevin Young to read and discuss Anne Sexton's poem "Little Girl, My Stringbean, My Lovely Woman" and her own poem "Solitaire." PROMOTION 10 Things That Scare Me A tiny podcast about our biggest fears. Politics and More Podcast The Migrant Caravan Reaches the U.S.-Mexico Border Reporting from Tijuana, Jonathan Blitzer speaks to David Rohde about how the Trump Administration is reshaping American immigration law. The Writer's Voice: Fiction from the Magazine Garth Greenwell Reads "The Frog King" The author reads his short story from the November 26, 2018, issue of the magazine. More from newyorker.com Annals of Technology The Friendship That Made Google Huge Coding together at the same computer, Jeff Dean and Sanjay Ghemawat changed the course of the company—and the Internet. By James Somers On Television The Sweet Linearity of "My Brilliant Friend" HBO's small-screen adaptation dramatizes Elena Ferrante's novel without transforming it. By Emily Nussbaum Sign up for more newsletters from The New Yorker. Visit The New Yorker shop. Question about your subscription? Contact Customer Care. New Yorker digital subscribers get unlimited access to everything on newyorker.com. Log in to your account here. We'd love your feedback on this newsletter. Please send your thoughts and suggestions to [email protected] This e-mail was sent to you by The New Yorker. To ensure delivery to your inbox (not bulk or junk folders), please add our e-mail address, [email protected], to your address book. View our Privacy Policy Unsubscribe Copyright © Condé Nast 2018. One World Trade Center, New York, NY 10007. All rights reserved.
This email was sent
New podcast recommendations from Sarah Larson. Plus: Dave Eggers joins Deborah Treisman to read a short story by Sam Shepard.
View this email in your browser

It's the start of a new month, so we asked The New Yorker's Sarah Larson to suggest three new podcasts for our readers. Here's what she recommended:
As 2018 approaches its triumphant conclusion, Dan Taberski's new podcast, "Surviving Y2K," takes us back to December 31, 1999, a time when we all wondered whether a computer bug would cause mass societal disruption, technological breakdown, and, on some level, the end of the world. Taberski, the former "Daily Show" producer who brought us the brilliant but problematic "Missing Richard Simmons," last year, tells several stories of that time, about coders, survivalists, bank-holdup hostages, millennium babies, and others, and uses them to reflect on a moment fraught with metaphor. For Taberski, Y2K happened to coincide with the most momentous decision he ever made—coming out—and he tells us that story, too. It's an ambitious, often beautiful creation, with only occasional twinges of unease.
When I read that the Boston Globe's Spotlight team, one of the journalistic institutions I admire most, had linked up with Wondery, the producer of the podcasts of occasionally questionable taste "Dirty John" and "Dr. Death," I was nervous. But their recently concluded series, "Gladiator: Aaron Hernandez and Football Inc.," about Aaron Hernandez, the New England Patriots tight end and alleged murderer who died by suicide in prison last year, is fascinating, well-made, and aesthetically responsible, the way you'd hope Spotlight audio would sound. In six episodes (with a companion investigative print series), it traces Hernandez's story from his boyhood, in Bristol, Connecticut, to college, at the University of Florida, to the National Football League, pinpointing along the journey the insidious ways in which the hypermasculine culture and business of football dovetailed with, and exacerbated, Hernandez's demons. The show includes previously unreleased audio from Hernandez's phone calls from prison, interviews with former friends and teammates, and the inevitable stark questions about C.T.E., such as whether we should support football at all.
It's not every day that I swoon over a podcast trailer, but that's what I did with "Aria Code," a new series about opera from WQXR and the Metropolitan Opera that débuts on December 4th. "When you fall for opera," Rhiannon Giddens begins, pausing for a blast of wondrousness from Verdi's "Otello," "you fall hard." Each week, Giddens, the musician and MacArthur "genius," will guide us through the splendor of a famous aria from the Met's archive—the first is the gorgeous "Sempre libera," from "La Traviata"—providing context, history, and analysis, joined by opera greats such as Plácido Domingo and an array of artists, writers, and thinkers, among them Rufus Wainwright. The first episode, which delves into the emotion and coloratura of Violetta's Act I finale, features the soprano Diana Damrau, the dramaturg Cori Ellison, and the author, scientist, and former call girl Brooke Magnanti. It's a stunner on all levels, elegantly produced, with a heavenly blend of music and insight; I can't wait to hear the rest.
—Sarah Larson
---
The professor Carol Anderson tells David Remnick how "white rage," which she defines as "the kind of methodical, systematic, bureaucratic power that undermines African-Americans' advances," continues to shape our democracy. The staff writer Dexter Filkins traces the ruthlessness of Mohammed bin Salman's consolidation of power as Saudi Arabia's crown prince. And the food correspondent Helen Rosner learns how to ferment at home.
---
Have time for only one story? Click each to listen.
Voter Suppression in the Twenty-First Century
A professor explains how "white rage" shaped, and continues to shape, our democracy.
---
Dexter Filkins on the Ruthlessness of Mohammed bin Salman
When he took power, the Saudi crown prince had a reputation as a modernizer and reformer of his nation, but Filkins traces the dark side of his rise.
---
Helen Rosner on the Culture of Fermentation
The New Yorker's food correspondent gets a lesson in fermentation from the celebrity chef René Redzepi, and brings David Remnick some microbial snacks.
---
A Dangerous Encounter with an Isolated Amazon Tribe
Members of the Mashco Piro tribe are among the world's most isolated people, but they have recently started coming out of the Amazon rainforest. Will contact with outside society be fatal?
---
More Podcasts from The New Yorker
Fiction Podcast
Dave Eggers Reads Sam Shepard
The writer joins Deborah Treisman to read and discuss "Indianapolis (Highway 74)," by Sam Shepard, from a 2009 issue of the magazine.
Poetry Podcast
Deborah Landau Reads Anne Sexton
Deborah Landau joins Kevin Young to read and discuss Anne Sexton's poem "Little Girl, My Stringbean, My Lovely Woman" and her own poem "Solitaire."
Politics and More Podcast
The Migrant Caravan Reaches the U.S.-Mexico Border
Reporting from Tijuana, Jonathan Blitzer speaks to David Rohde about how the Trump Administration is reshaping American immigration law.
The Writer's Voice: Fiction from the Magazine
Garth Greenwell Reads "The Frog King"
The author reads his short story from the November 26, 2018, issue of the magazine.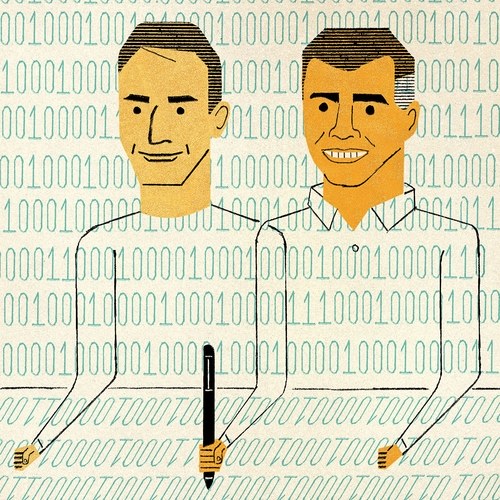 Annals of Technology
The Friendship That Made Google Huge
Coding together at the same computer, Jeff Dean and Sanjay Ghemawat changed the course of the company—and the Internet.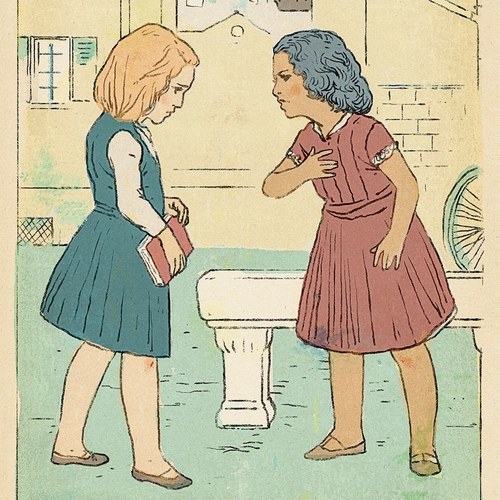 On Television
The Sweet Linearity of "My Brilliant Friend"
HBO's small-screen adaptation dramatizes Elena Ferrante's novel without transforming it.