Today we're QUADRUPLING your points
This email was sent
You give 1000, we give 4000.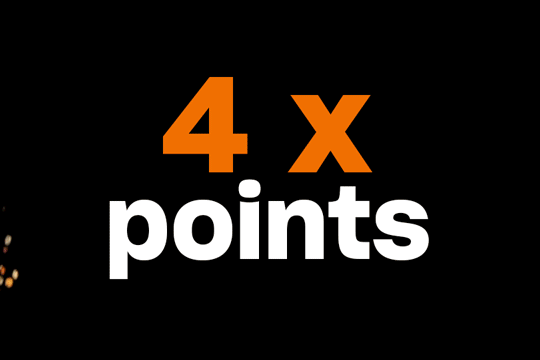 BYE BYE 2020
Together, we'll have points party to celebrate December as the last month of this tough year.
Today we're quadrupling (that's four times) the points you earn on ALL bookings you make today, for stays from tomorrow until 30 April.
When you give 1,000, we give 4,000 - this is four real.
Every Tuesday in December we're hosting a point celebration! We'll start by giving out the largest amount of points and the shortest stay period. The following week, you'll have another opportunity for new and slightly fewer points, but within a longer stay period. 
And did you know…you can also change your mind regarding your stay.
Remember that you have to be logged in when you make a booking, and points will be added to your account only after check out. Not a member in Nordic Choice Club? Click here and magical things will happen. Other terms and conditions can be read here.