Going Fast!! Calendars are in stock, but selling QUICKLY! Better grab yours TODAY.
Fast, Free Shipping on Qualified Orders $45+
This email was sent
FAST FREE SHIPPING ORDERS OVER $45*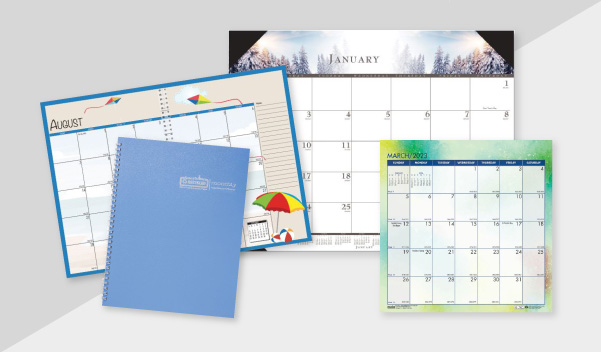 Discounts on Earth-Friendly Calendars & Planners
House of Doolittle brand savings event!
Great for keeping your desk organized and ample writing surface.
Wall calendars boldly display days, months or entire years.
Monthly, weekly and daily calendars to keep you on track.
Complete desk calendar sets include pages and base.

Save up to 10% on select products!*
$10 off is valid on orders $125 or more, $15 off is valid on orders $150 or more, $20 off is valid on orders $200 or more. Best eligible offer will be applied automatically. Offer is valid oncer per customer and expires 10/9/2022 at midnight CST. Discounts on House of Doolittle is valid through 10/31/2022 at midnight CST. Features products, categories, and prices are subject to change without notice. Weekly Deals products and prices are subject to change without notice.
Please click individual coupons for details. OfficeSupply.com promotions may not be combined with any other offer and are subject to change without notice. Does not apply to previous purchases. Clearance prices and products are subject to change without notice. Coupons cannot be applied to sale items, bulk priced items, clearance items, hot buys, items with custom/quoted pricing or purchase orders, ink, toner, paper, technology items, Keurig, K-Cup products, Green Mountain products or Furniture.

*Free shipping applies to qualified orders of $45 or more after discounts, coupons and sale prices are applied. Free shipping is for standard delivery in the 48 contiguous US states and does not include freight orders.

Product prices and discounts are subject to change at any time. Not all manufacturers allow discounts, but most products are available for 5-10% subscription savings.
302 Industrial Dr. Columbus WI, 53925  |  866-302-5397 
View web version

You're receiving this email because you've signed up to receive updates from OfficeSupply.com. If you'd prefer not to receive updates, you can unsubscribe. © 2022 OfficeSupply.com. All rights reserved.