Oman Air Newsletter August 2021
Check out latest news updates for this month
This email was sent
Having trouble viewing this newsletter? Click here to see it in your browser.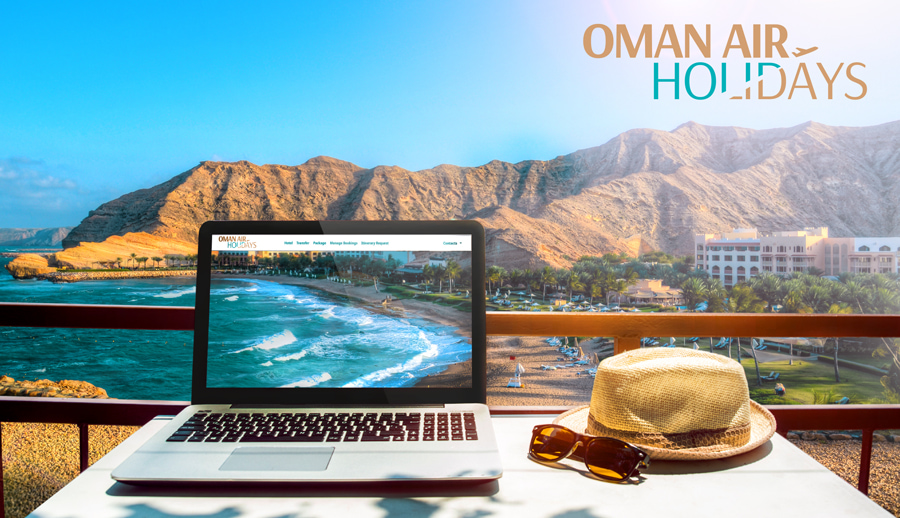 Refreshed Holidays!  
Oman Air Holidays recently unveiled its refreshed wordmark logo, new mission and vision statements, and a fully revamped visual identity based on Oman's stunning visual palette of 'Sky, Sea and Sand.' You can check it out here
Read More >>


Resuming Jeddah Flights   

Welcome back, Jeddah! We're resuming flights to Saudi Arabia's second-largest city. Shop along the Red Sea, tour art galleries & museums, discover a vibrant coffee culture, sample a fusion of fine dining, and stroll the winding streets of Al Balad. Book today on omanair.com
Book Now >>

Enjoy More Flexibility with Hold My Booking!
Change of plans? Choose Hold My Booking to lock-in your fare and hold your reservation for up to 72 hours.

Beachfront Beauty
Salalah is a popular summer escape among residents of the GCC. Starting from 152 OMR per person, Alila Hinu Bay Salalah offers you an exceptional Khareef escape. Holiday packages include return flight tickets from Muscat to Salalah, double-room accommodation for 2 nights, and much more!
Book Now>>


Treasure Oman's Past
The Selme-Ibri Hoard is the single largest hoard every located in the Middle East and a splendid reminder of Oman's rich and vibrant past. Dating back to the Iron Age, the hoard was discovered in a desert plain known as Selme and contains more than 500 metal weapons, bangles and vessels, plus 82 stone and ceramic vessels.
Read More>>
You have received this email because you are subscribed to Oman Air newsletter. Please do not reply to this message. To unsubscribe, Please click here .