Oman Air Newsletter February 2021
Check out latest news updates for this month
This email was sent
Having trouble viewing this newsletter? Click here to see it in your browser.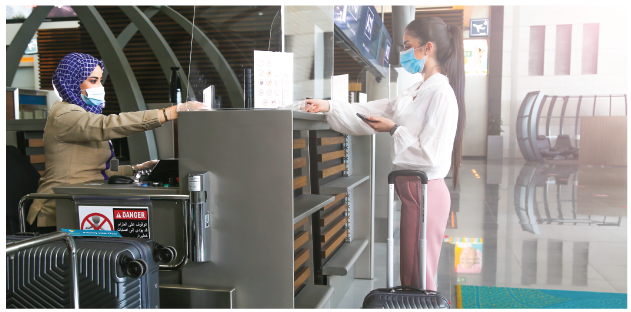 Arrive Early For Your Flight

When Traveling on Oman Air's First, Business or Economy Class from Muscat International Airport to other international destinations within our network, you can check-in up to 4 hours before your scheduled departure time. Guests must also take into account to check-in at least 90 minutes before departure, regardless of whether or not they are checking any baggage.


Al Jabal Al Akdhar Holiday Package
Al Jabal Al Akdhar is one of Oman's most popular destination for residents and visitors; thanks to its diverse options for relaxation, hiking and visiting cultural sites.
Pick one of our hand selected holiday packages in Al Jabal Al Akdhar starting from 149 OMR per person.
Valid until 28th February.
Read more >>


 

Zanzibar Holiday Package 
Starting from OMR 425 per person. Experience our B787 Dreamliner, on your next flight to Zanzibar - the land of many wonders.
Package includes: 6 days and 5 nights, flight ticket, hotel, breakfast, dinner, airport transfer and airport taxes.
Valid for travel until 31st March 2021.


Royal Opera House
The Royal Opera House Muscat opened its doors again for visitors on 17th January 2021. Guests are now welcomed to experience the inspiration of its architectural beauty through special guided tours.

 

Drop Your Baggage Early
Travel worry free. Check-in online and simply drop-off your baggage 12 hours before your flight departure time at the fast-bag-drop counter.
Read more >>



You have received this email because you are subscribed to Oman Air newsletter. Please do not reply to this message. To unsubscribe, Please click here .