Oman Air Newsletter May 2021
Check out latest news updates for this month
This email was sent
Having trouble viewing this newsletter? Click here to see it in your browser.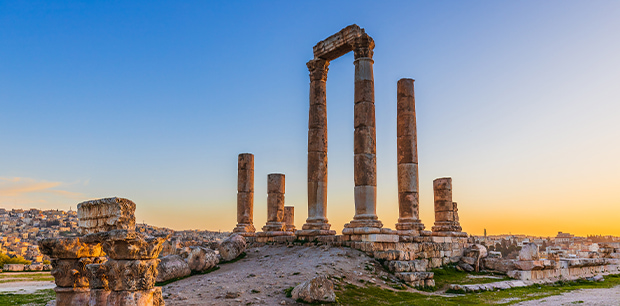 Amman is back!  
Flights to Amman, Jordan will be resuming 1st June. Peppered with archeological sites, Roman ruins, and remnants of ancient civilizations, Jordan's rich and vibrant historical past is a visual palette not to be missed.

Book your flight today!
Book Now >>


Upgrade to Business—it's Quick & Easy!  

Simply check-in online 48 hours before your departure and follow the "Upgrade" prompts to experience our award-winning Business Class.   You're just 3 steps away from a memorable flight!

Getaway Package - Unwind at Kempinski Hotel Muscat
Enjoy a one-night stay at Kempinski Hotel Muscat, starting from OMR 86 per person. Package includes return flights Salalah-Muscat, double room occupancy, and other little extras to make your stay in Muscat truly memorable.

Your Valuables are in Good Hands!

Our state-of-the-art cargo hub equipped with fully secured facilities offers unmatched safety and security for all your valuables.
Discover our affordable solutions at Cargo.Omanair.com


See History in the Making!
A stroll through the 'Splendours of Islam' gallery at the National Museum of Oman offers a fascinating glimpse into Oman's 1400-year relationship with Islam, beginning in 6 AH/627 CE. Uncover the essence of Arabic language and literature, examine rare manuscripts and scholarly writings, or delve deeper into the artistic influences that helped shape Oman's earliest design motifs.
Read More>>

You have received this email because you are subscribed to Oman Air newsletter. Please do not reply to this message. To unsubscribe, Please click here .