Sign-up now and get up to 10% discount
Get 10% discount on your next booking! Sign-up with Sindbad and get your discount voucher today.
This email was sent
Having trouble viewing this newsletter? Click here to see it in your browser.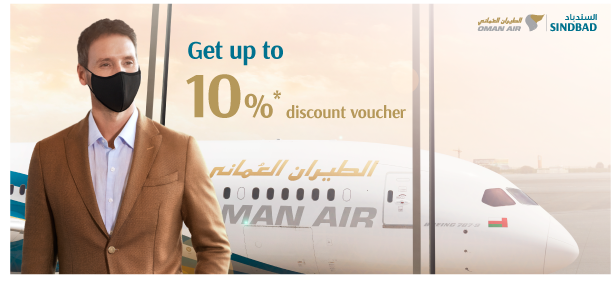 Dear Valued Guest,

Sign-up with Sindbad & get up to 10%* discount voucher on your next booking with us.

Enroll & get Sindbad miles for:


Flight tickets & upgrades

Excess baggage

Lounge access




Seat selection

And much more...




You have received this email because you are subscribed to Oman Air newsletter. Please do not reply to this message. To unsubscribe, Please click here.