Special Edition: Kyra Franchetti
This email was sent
JACQUELINE FRANCHETTI
KYRA'S CHAMPIONS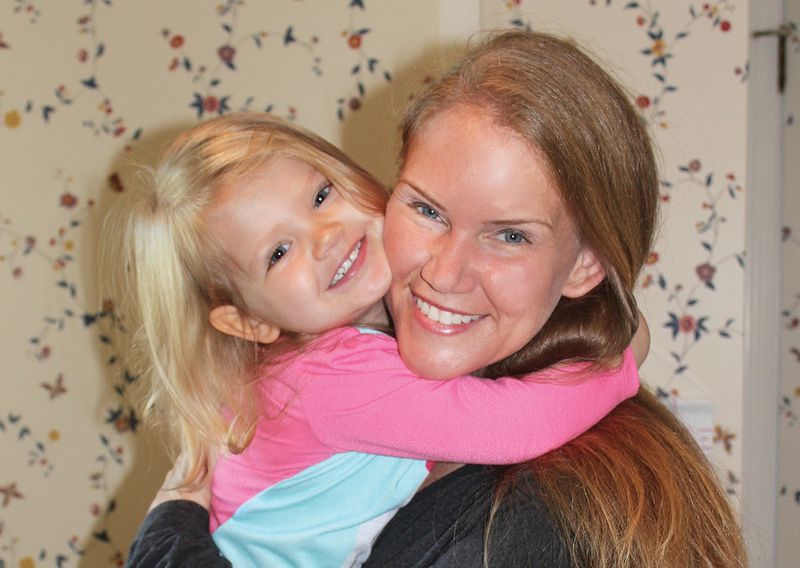 Dear Friends,

We all fear for our children in this broken family court system.

I know the battle. You know the battle.

We all desperately want to protect our children from being abused or further harmed. Today, I am turning the e-newsletter reigns over to a mom named, Jacqueline Franchetti. She lives our worst nightmare. She is now a "Mom on a Mission" to change our divorce family court system. Jacqueline's efforts will make tomorrow a brighter day for your children, and generations to come. 

To do so, she needs your help. 

Read below and let's help her out.

From Jacqueline Franchetti:

Whether you are actively trying to protect your child; are living with a terrible custody order, and your child is in harms way; or if you have lost custody to your child's abuser - you already know our judicial system is failing our children at epidemic rates. But, what if I told you there was hope on the horizon?

Today, I am asking for YOUR HELP to make change a reality. We need to protect our children from being court-ordered into the home of an abusive parent. As we all know, our courts continue to get most child custody cases involving abuse dangerously wrong. Today, well over a 1/2 million children are court-ordered into a home with a parent who is physically, sexually, and/or emotionally abusing them. And, yes, this results in preventable child murders.

My daughter, Kyra, was 28-months-old when she was murdered by her own father. I did EVERYTHING I could do to keep Kyra safe. Yet, our courts granted her abusive father unsupervised access, and he took that opportunity to end her life in a murder-suicide. Everyone in Kyra's case knew he was abusive and suicidal, and not one person involved even attempted to protect her or keep her safe.

Sound familiar?

Today, we need you to show our legislators that this MUST end. We CANNOT continue to court-order our children into the homes of an abusive Dad or Mom, and hope our children return alive. I am begging you to step up and step in, and help me pass Kyra's Law in New York State. When this passes in New York, it paves the way for this bill in other states as well.

Here is how you can help:
1) If you live IN New York State - click this link and in 30 seconds you can easily email your legislators and tell them to support Kyra's Law - https://www.kyraschampions.org/kyraslaw#/1/ 
Trust me, our legislators pay attention when their constituents email/speak!

2) If you live OUTSIDE New York - First, ask any friends or family who live in New York to use the link above to email their State legislators. Second, post the above link on your social media page encourage you New York friends and followers to take action and email their legislators. Third, sign this petition - https://www.change.org/KyraFranchetti

3) Like the Kyra's Champions social media pages: 

Facebook (https://www.facebook.com/KyraFranchetti)
Instagram (https://www.instagram.com/kyraschampions/)
Twitter (https://twitter.com/KyrasChampions)

Let's show Albany what we can do when we come together for Kyra!

Kyra should have turned seven on this Sunday, April 4th. She deserved so much more, and because of our horrific divorce/family court system, Kyra will never grow up. Please be Kyra's Champion. Help pass Kyra's Law TODAY. And, be a Champion for all of our children who have been failed by our courts.

For the protective parents, please know I am soul to soul with you. Our children deserve a judicial system the twill keep them safe from harm and protect them.

Take this step with me, and let's bring about real change.

With gratitude,

Jacqueline Franchetti
Kyra's Mom & Founder
Kyra's Champions
www.KyrasChampions.org
Email - [email protected]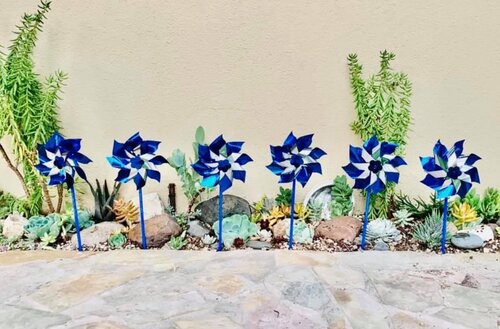 PS FROM TINA: THIS WAS MY "PINWHEELS FOR KYRA" TRIBUTE LAST YEAR FOR HER SIXTH BIRTHDAY - I LOOK FORWARD TO HONORING HER AGAINST THIS YEAR IN SO MANY WAYS. 
 
Thank you for reading  - and for being part of my little village of lemonade makers.
Love,  Tina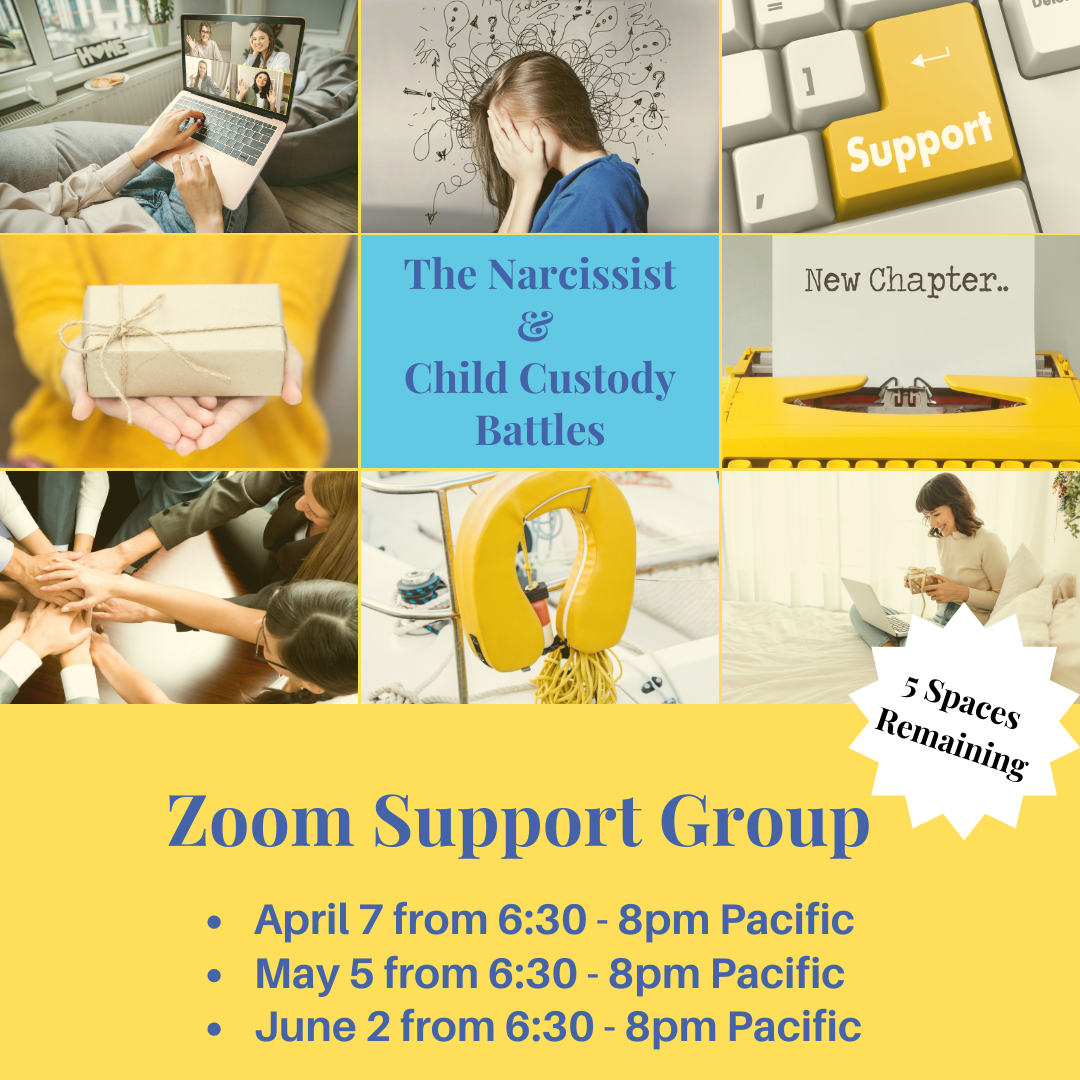 BEGINS APRIL 7TH!
What is OMB Connect: this is a quarterly support group that meets on Zoom with Tina Swithin. Meetings will be held on April 7, May 5 and June 2 from 6:30-8pm (Pacific time). 

Tina is no longer accepting new clients but will continue to do OMB Connect - this is your chance to connect with Tina and others in the system who "get it." 

Objective: to help those involved in high-conflict child custody battles to find their tribe for support, strategy and encouragement.

Format:
April 7: Getting to know each other and group bonding.

May 5: Discussion: strategy and more.

June 2: Open format and discussion.
Online Support: members will have access to a private Facebook group for day-to-day support from the group.
Click here to join us
.
Is this for Moms & Dads? While many of the issues are similar, they are also very different. I am currently collecting names and if there is enough interest, I am happy to create a Zoom support group for dads as well. 
THE POST SEPARATION ABUSE CAMPAIGN
At the High Conflict Divorce Coach Certification Program, it is our goal to showcase post separation abuse using the words of the abuser. If you would like to submit an entry for our awareness campaign, follow these steps:

1. Select the words of your abuser - leading up to separation (scare tactics, smear campaigns, discarding, etc). 
2. Type or write the words on a sign - creativity is encouraged. 
3. Photograph it without showing identifying details.
4. Email to [email protected] and give HCDCCP your written permission to use your photograph.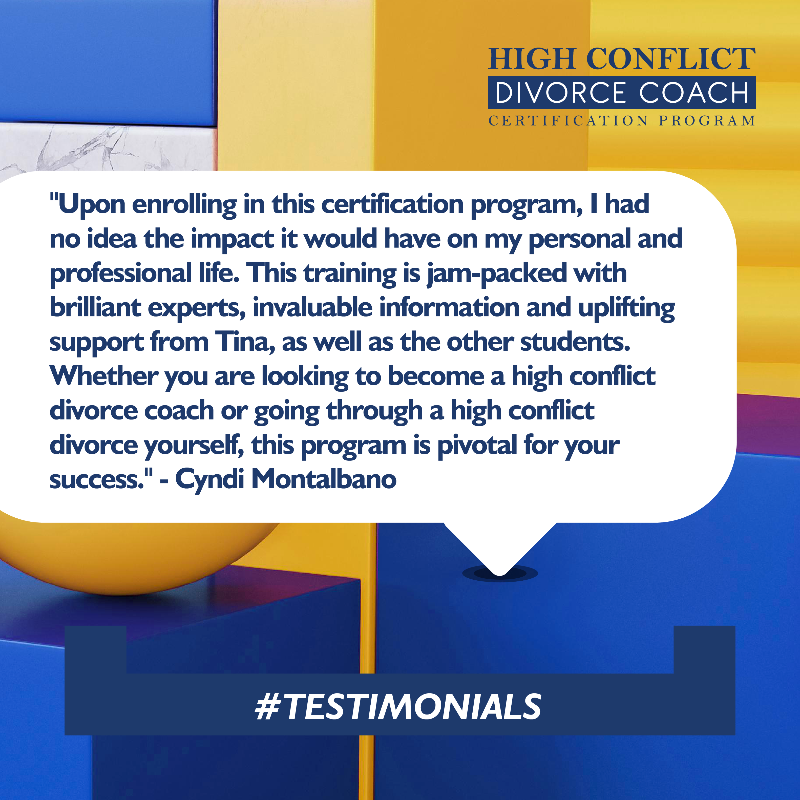 NOW ACCEPTING APPLICATIONS FOR MAY 2021
Divorce involving a narcissistic individual takes the term, "high-conflict" to a level that few can comprehend. This is the first online program specific to high-conflict divorce with (suspected or diagnosed) personality disordered individuals. 

Q AND A
Q: How long does it take to become a Certified Coach or Consultant?
A: This is a self-paced, eight-week course that includes guest instructors (pre-recorded), virtual class meetings (Zoom) and guidance on becoming a high-conflict divorce coach (or consultant/family court advocate).

Q: What type of work can I do after my certification?
A: Divorce coaching is an up-and-coming industry that is being recognized and embraced by family court professionals, domestic violence agencies and by the American Bar Association. Be sure to view the "In the News" tab of our website to read about the industry of divorce coaching.
SCHOLARSHIPS
Did you know....we select one scholarship recipient for each session? We are passionate about giving back and assisting those who have suffered personal and financial set backs as a result of domestic violence or narcissistic abuse.

"There are so many people who believed in me and encouraged me during the darkest days of my family court journey. I look forward to being a cheerleader for others who find themselves rebuilding after the storm of divorcing a narcissist or a high-conflict individual." - Tina Swithin, Founder of the High Conflict Divorce Coach Certification Program.
APPLY TODAY
Apply today to begin your next chapter as a certified high-conflict divorce coach! Use your experience and knowledge to help those who are following in your footsteps. 
Click for Program Application
Click for Scholarship Application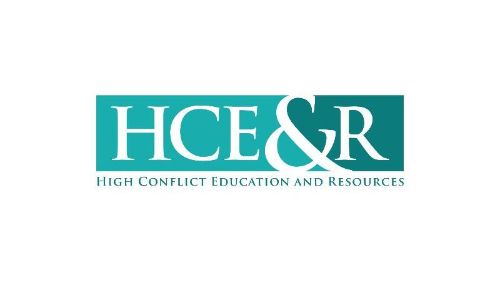 IMPORTANT ANNOUNCEMENT:
For the past seven years, OMB has been sending "educational" packets to judges and other family court professionals. Many of you know this as our, "Educate Your Judge," program.

We have rebranded our packets under a new label and to address something that causes concern for us (and for so many survivors) which is the "high conflict" label- many of us are unfairly labeled as "high conflict." While we are not going to change the fact that the court system uses this label, we can work to educate them on the reality of these cases.

In addition to educating family court professionals on narcissists and toxic individuals, our new packets will help to educate that it only takes ONE person to create a high conflict situation.

www.highconflicteducationandresources.com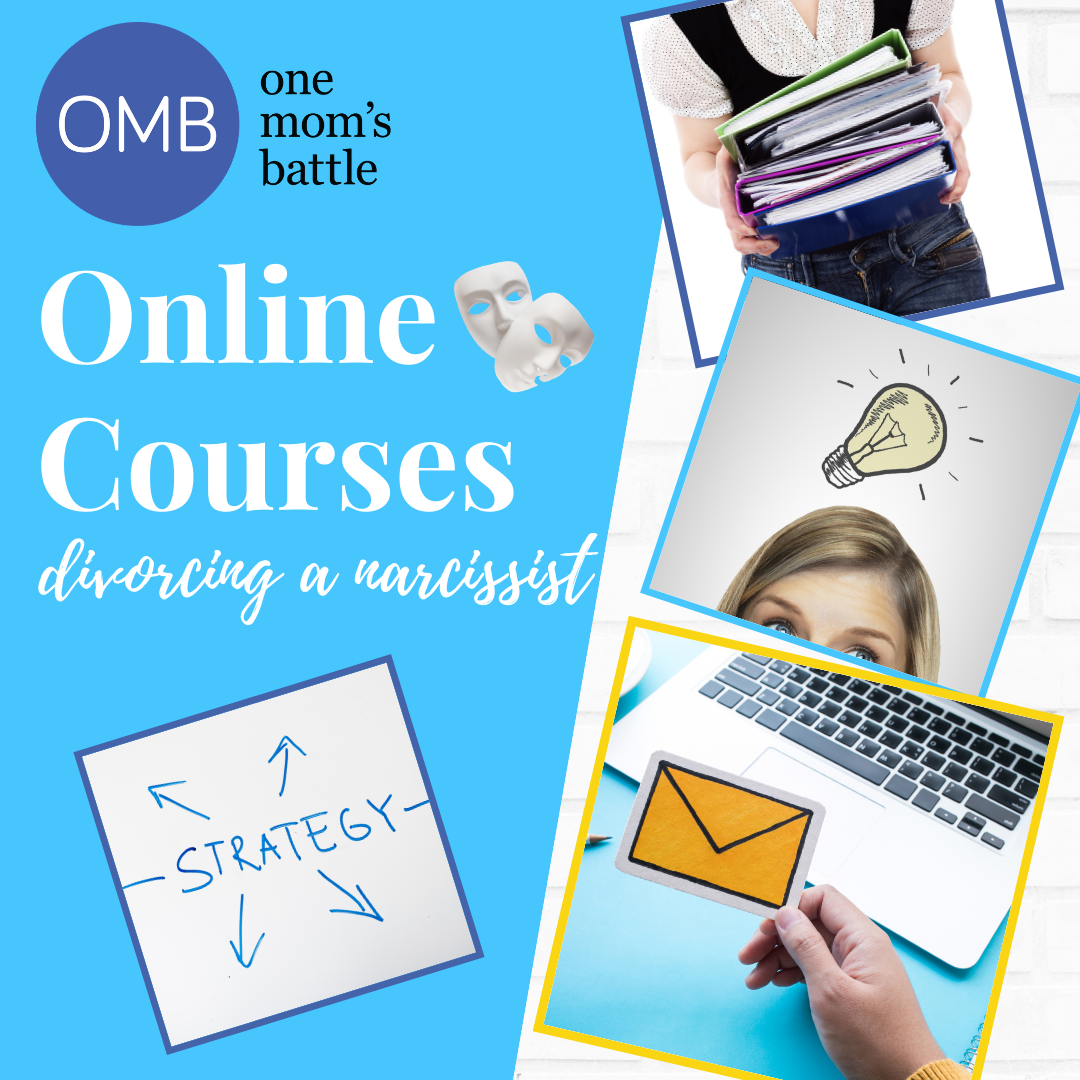 Divorcing a Narcissist 101 

Mediating with a Narcissist 

Strategic Communication 

Documentation Workshop 

Safeguarding Yourself from Alienation Claims
All online courses conducted by Tina Swithin: 
These online courses are designed to educate and empower those who are fighting to protect their children against a narcissist while navigating the Family Court System.

Recent emails from One Mom's Battle

See more