30 superfoods that make wellness easy
Sunrise to sunset: $60 savings | 3 perfect juices | Spotlight on the green, red, & gold
This email was sent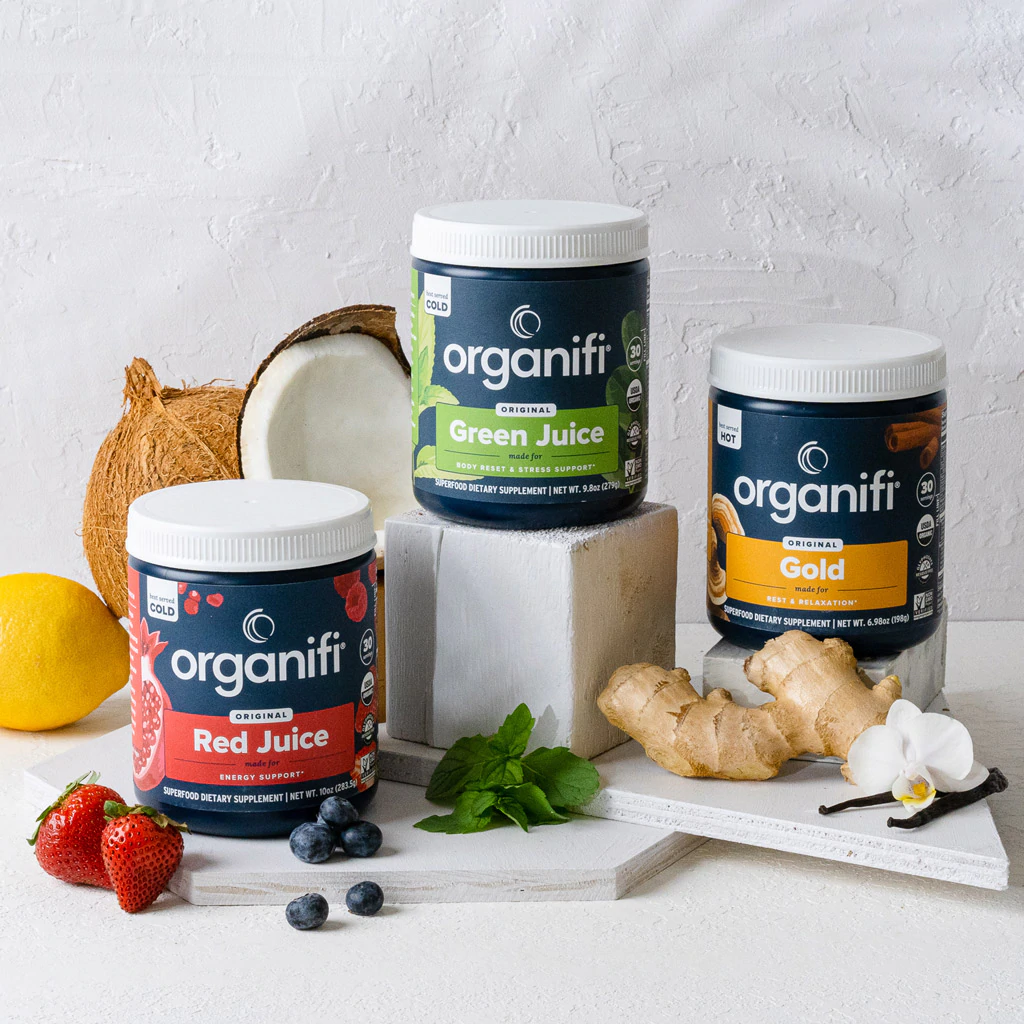 A Juice For Every Time Of Day
Save 26% By Bundling
Here's the perfect kit for beginners or for seasoned pros. Sealed-in superfood protection – with adaptogens to power you from sunrise to sunset. It doesn't get easier than this. Even people who've been juicing for years switch to this system. This kit gives you three perfect superfood blends for three different daily effects.
Tea Can Keep You Awake. Gold Helps You Rest.
What can a nice hot cup of tea do for you? When you make it with adaptogenic ingredients like these, it can make all the difference in the world. Lemon balm, turmeric, ginger, reishi… Find out what makes gold the best cup of tea you'll ever enjoy.
Energizing Adaptogens In A Berry Blast Of Flavor
If you're going to make juice from fruits, you need to juice the right ones... and because juicing removes much of the fiber, you need to get rid of the sugars, too. Sound complicated? It is. That's why organifi set out to find the simplest way to do it.
Green Juice - The Answer Is Daily Greens
What's one of the main reasons we made green juice? To bring the power of superfood juicing into the homes of people everywhere – with convenience, consistency, and satisfaction. No shopping, chopping, or messy clean-up.
We'd love to talk! Feel free to grab your phone and dial 1-619-603-0669 to speak with a member of our friendly Wellness Team if you have any questions.
Recent emails from Organifishop.com

See more