50% Savings: Immunity
Travel safe with organifi Immunity!
This email was sent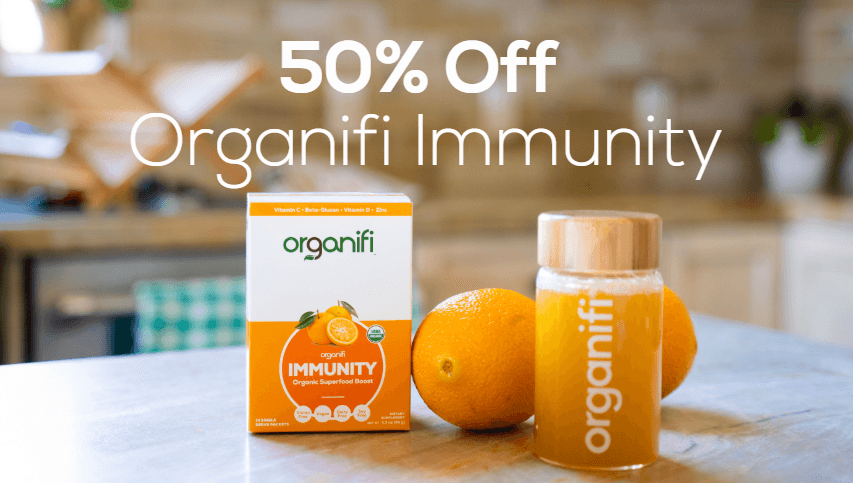 Nobody makes plans to get sick. But getting sick ruins a lot of plans.
[Save 50% on Immunity with this savings code: OVERSTOCK]
You know what it's like…
You plan for the perfect vacation. 
You pack everything you'll need. You try to think of anything that could possibly go wrong. 
But there's one thing you didn't plan on…
That scratchy feeling in the back of your throat. The itching cough burning in your lungs. The dry sniffles that make your nose swell up. 
Yep, you're getting sick.
Isn't that how it always goes? Always at the worst possible time. Getting sick is no fun at all.
And it ruins plans every year.
That's why it pays to pack Immunity. This amazing superfood remedy can help ease your symptoms faster, thanks to the specialized nutrition inside. Plus… you can take it anytime to give your immune system a boost of protective power.
That means getting sick less. That means feeling confident in the plans you make. That means never having another vacation spoiled by an ill-timed cold.
Snag a bundle of organifi Immunity today and keep your sick days for something better! Save over 50% with your exclusive savings code: OVERSTOCK
 
P.S. Do you have any questions about Immunity? Ask the experts! Just dial 1-619-603-0669 to speak with a friendly member of our wellness team.
Recent emails from Organifishop.com

See more