A healthy fruit juice, with 20% savings!
Fruit juice? May as well have a smoke and a soda!
This email was sent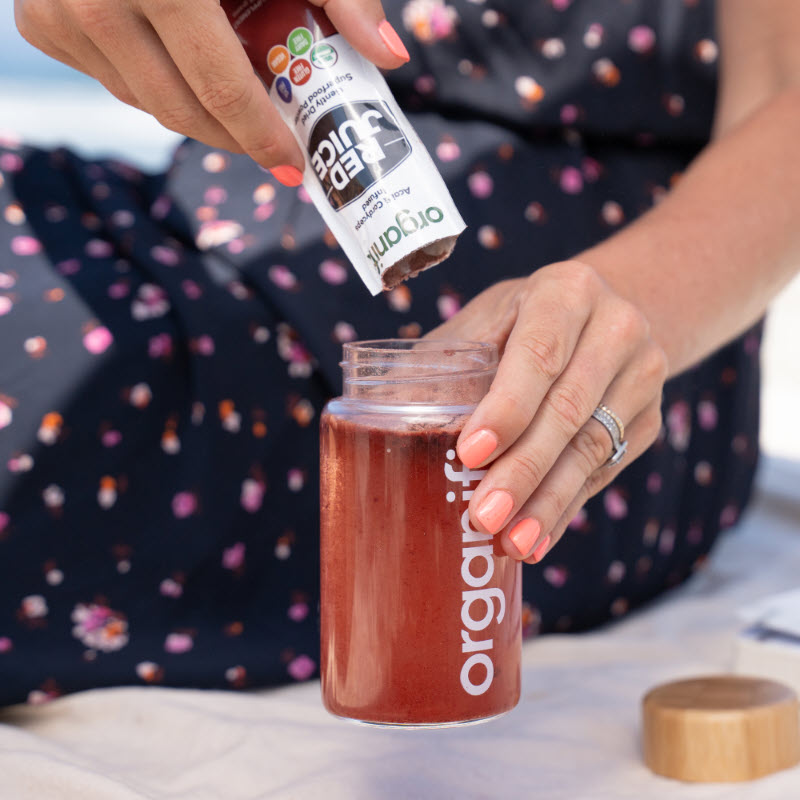 Do you drink fruit juice in the morning? Sure, it's a sweet treat. And fruits are healthy, right? But you may want to rethink that plan... especially once you discover what it's doing to your body.
>Organifi Red Juice: The fruit juice your body will LOVE is right here!
Fruit juices sold in the stores are generally made from concentrates – not real fruit. But they sure retain the real sugar content. In fact, many store-bought juices contain more sugar than a candy bar, or a can of soda.
If you make your own juice at home, you still run the risk of reducing your fruits down to mostly sugar. Without fiber to help slow digestion, that sugar just bombs your system. Remember, sugar is the same whether it comes from fruit or candy.
Here's the good news: you can still have a sweet, delicious glass of juice first thing in the morning, with Organifi Red Juice. It has the flavor you're looking for, and all the health benefits you've been missing.
Gathered here are the best ingredients for boosting your energy and metabolism... keeping stress and cortisol levels balanced... and maintaining a healthy body composition.
And of course... it tastes SO good!
>>>Follow this link to order Organifi Red Juice today! Save over $48 by grabbing a 3 bottle bundle or more. It's a smart way to keep your costs low.
Remember, we're in this together.
Your Friends At Organifi
This is an empty text component.
Recent emails from Organifishop.com

See more