Free Shipping, Free Gold & $34 Off For Dad's Day
Free gifts for Father's Day | Micronutrient-stuffed greens | Feel the burn with red adaptogens
This email was sent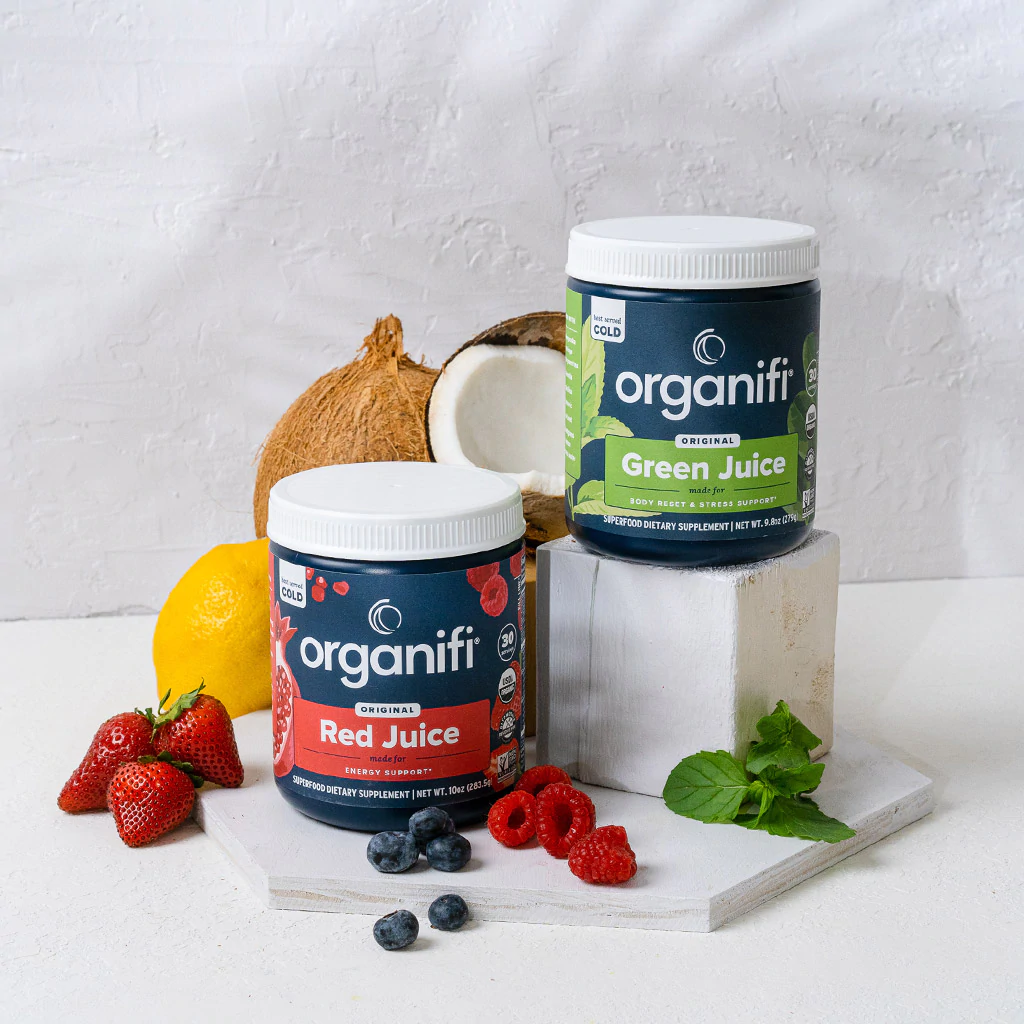 Father's Day Bundle Savings
Get the daily energizing stack for Father's Day, and you'll enjoy FREE shipping along with a FREE 14-night supply of gold in convenient 'go-anywhere' travel packs. Don't get Dad another boring tie, nose hair trimmer, or a pocket knife. He already has those. Instead, why not treat him to the gift of natural energy, daily detoxing, and deep relaxation at night? That's the gift he really wants. Get your bundle and free gifts today!
Signature Protein Blend For Craving Control

Protein is not only an essential element of life - it helps control your cravings. Protein in the right amounts will make your body feel satisfied. However, most protein powders on the market are made from soy or whey. Your body would prefer plants instead. Luckily, organifi discovered the 3 most powerful plant proteins and combined them to create: complete protein. 20 grams of protein, a multivitamin, digestive enzymes, and a craving-crushing taste. Stock up on your favorite taste and save!
It's Looking Greener Everyday

When you wake up to a glass of refreshing, resetting green juice, your whole day looks a little brighter. When your body is happy, it rewards you in the best of ways. Your mind feels sharper. Your clothes fit better. You've got more energy and motivation. Everything improves. Here, you can enjoy all the benefits of fresh organic juicing in an easy daily scoop.
Red: The Color Of Energy
What can red juice do for you? Imagine the taste of your favorite berries all blended together into a sweet, tart punch - imagine the youthful energy that made you run around the yard for no reason as a child - put them both together into a low sugar health drink, and boom: that's the power of red juice.
P.S. Do you have any questions about any of our superfood blends? Ask the experts! Just dial 1-619-603-0669 to speak with a friendly member of our wellness team.
Recent emails from Organifishop.com

See more