Get Inspired Today With The Weekend Blend
Email sent: Oct 16, 2021 7:31pm
Welcome to another refreshing weekend full of possibility and peace. Let The Weekend Blend kickstart your day with inspiration, guidance and self-discovery. Read on to make this your best weekend yet.
Sean Stephenson, on taking risks: Making a mistake might cost you a job. Not making any mistakes will cost you your destiny.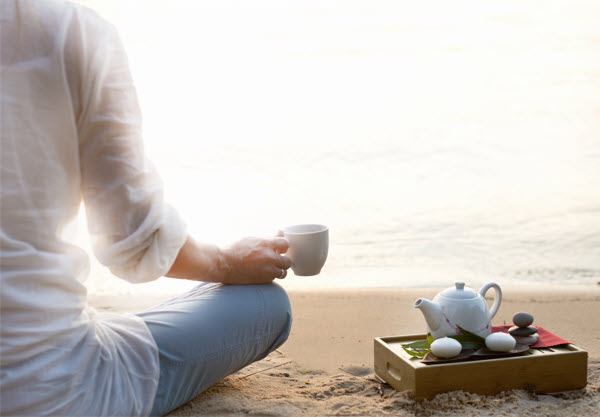 Do you feel connected or drawn to bodies of water? Lakes, rivers, the ocean… Many find peace and connection with the presence of water nearby.
No surprise there when you consider:
Your body consists of 60% water

Even more, your brain and heart are 75% H2O

And 71% of the earth's surface is ocean
Water is the source of life, coursing through your body and providing your organs and systems with everything:
Fueling your brain to create hormones and neurotransmitters

Allowing your cells to grow and reproduce

Delivering oxygen throughout your body
Our hectic schedules may sometimes get in the way of recognizing our bodies' need for replenishment. As you give attention, your body will let you know when it is in need of its elixir of choice.

Today we invite you to prioritize fueling your body with an abundance of water throughout the day. Drinking the ounce equivalent of 60% of your body weight (in pounds) is a great target to elevate your state.

If you have trouble remembering, make it as easy as you possibly can: carry a water bottle before you leave your home; set regular reminders in your phone; keep a large quantity of water at your work desk.

Be sure and take note of the difference that it makes in your mood, energy and well-being. 
Dr. Mindy Pelz is giving you the power back. A renowned holistic health and fasting expert, Mindy wants you to believe in your own ability to take back control of your health. Her Resetter Podcast exists to do just that: featuring modern science and practical application, every week's episode is overflowing with empowering insights.
A recent episode of Resetter Podcast features JJ Flizanes, an empowerment strategist and author that focuses on self-belief, and how our emotions and past traumas affect our relationship… with food.
Tune in to this episode to learn more about:
A simple 3-step process for when you find yourself emotionally eating

For those who overeat: how to recognize your level of hunger or fullness

Key strategies for overcoming limiting beliefs that get in the way of your goals
Glow up with wildcrafted beauty from Annmarie Skin Care
"Natural" gets thrown onto every product… and when it comes to beauty, these "natural" products can still be unsafe for your skin, your health and the planet.
Annmarie Skin Care though… They do things a little remarkably different. (Seriously though, they even energetically charge their oils with healing crystals during the steeping process. It doesn't get any more different than that.)
The team at Annmarie holds their organic, wildcrafted ingredients to a standard far above anything simply labeled a "natural" product. Their botanically-infused formulations promise beautiful, revitalized skin for women who desire to use the cleanest products on the market.

And of course: no parabens, no phthalates, and no synthetic preservatives.

Even better: Annmarie Skin Care has a Skin Snapshot quiz to best personalize your skin routine. Click below to see how you can revitalize your skin with clean, wildcrafted ingredients.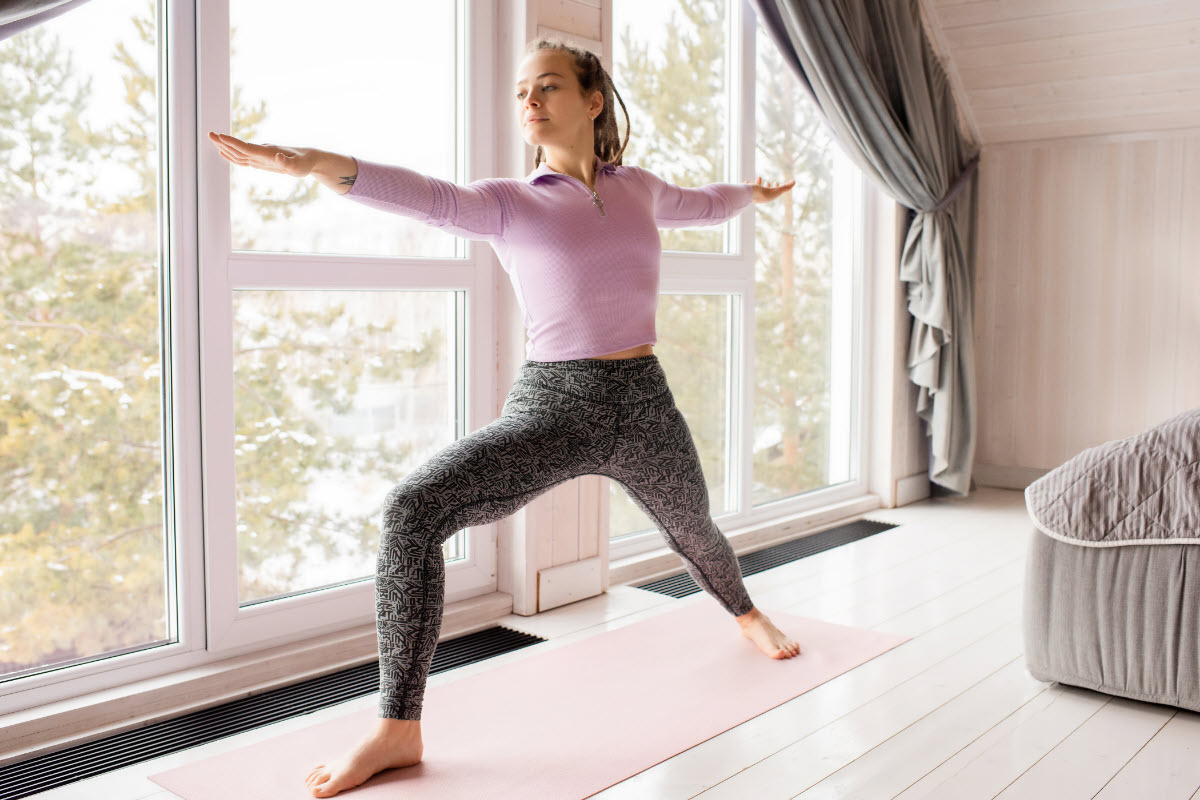 If you're not stretching, you're not living. Daily stretches have significant benefits for all ages. Having trouble finding the time? Here are some ideas to help.
Not yet familiar with the nature-connecting practice of grounding? Add Earthing to your watchlist, then make contact between your feet and grass or soil today.
Most people have gone through some burnout since the start of the pandemic. An Australian nutritionist shares how adaptogens can bring peace back into your life.
Do you remember what you ate last week? 
 
The Standard American Diet has been more about mac & cheese and chicken strips than fresh produce and pasture-raised beef. As modern research dives into nutrition, eating nutrient-dense foods over convenient, taste-programmed foods has become even more important.

A hot-off-the press study on rats at Ohio State University finds that processed foods may be contributing to a deteriorating memory as we age:
 
"Consumption of a processed foods diet, enriched with refined carbohydrate sources, for 28 days impaired hippocampal- and amygdalar-dependent memory function in aged (24 months), but not young (3 months)... rats. These memory deficits were accompanied by increased expression of inflammatory genes... in the hippocampus and amygdala of aged rats." 
That's it for today's issue. May your weekend be filled with grounding time, calming adaptogens, copious amounts of water.🌊
❤️TWB
hot takes:
how was this email? 😀😕 Reply back and tell us how you really feel. ❤️
Shop without the noise.
Get our free newsletter of hand-picked sales you need to hear about from the web's best brands.