National chocolate day sale
Email sent: Oct 28, 2021 10:01am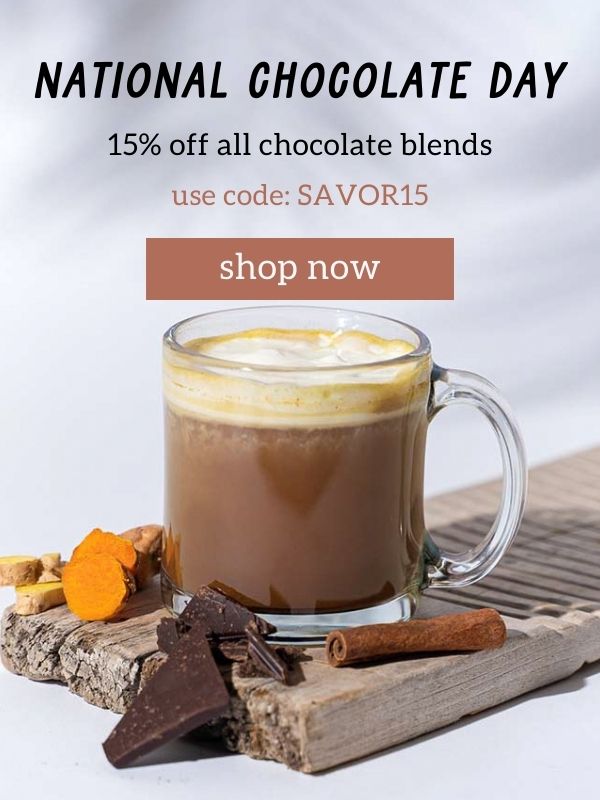 happy national chocolate day
Is it the happiest day of the year? It's certainly the tastiest. It can also be one of the healthiest when you choose organifi for your mouth-watering chocolate reward. Choose any (or all) and save an extra 15% to celebrate the taste we've enjoyed for thousands of years.
Enter your discount code SAVOR15 at checkout & enjoy!
healthy hot cocoa
It's been a favorite for many since they were children: A piping hot cup of cocoa that warms the soul and soothes the senses. It's gold chocolate, and it is amazing.
hormonal support with chocolate
Chocolate and PMS are already connected, so why not make chocolate that helps balance our hormones and ease those symptoms? That's why it's called harmony.
a chocolate bar like no other
When you want to feel your teeth sink into a soft yet firm bar of chocolate, nothing else is going to come close. With calm chocolate, you can feel free to indulge.
protein your body needs - in chocolate
20 grams of plant-based protein, a multivitamin, digestive enzymes, and real whole food minerals… all in a smooth, creamy, chocolate shake. That's complete protein for the win.
Shop without the noise.
Get our free newsletter of hand-picked sales you need to hear about from the web's best brands.