Over $130 in gifts & savings
This email was sent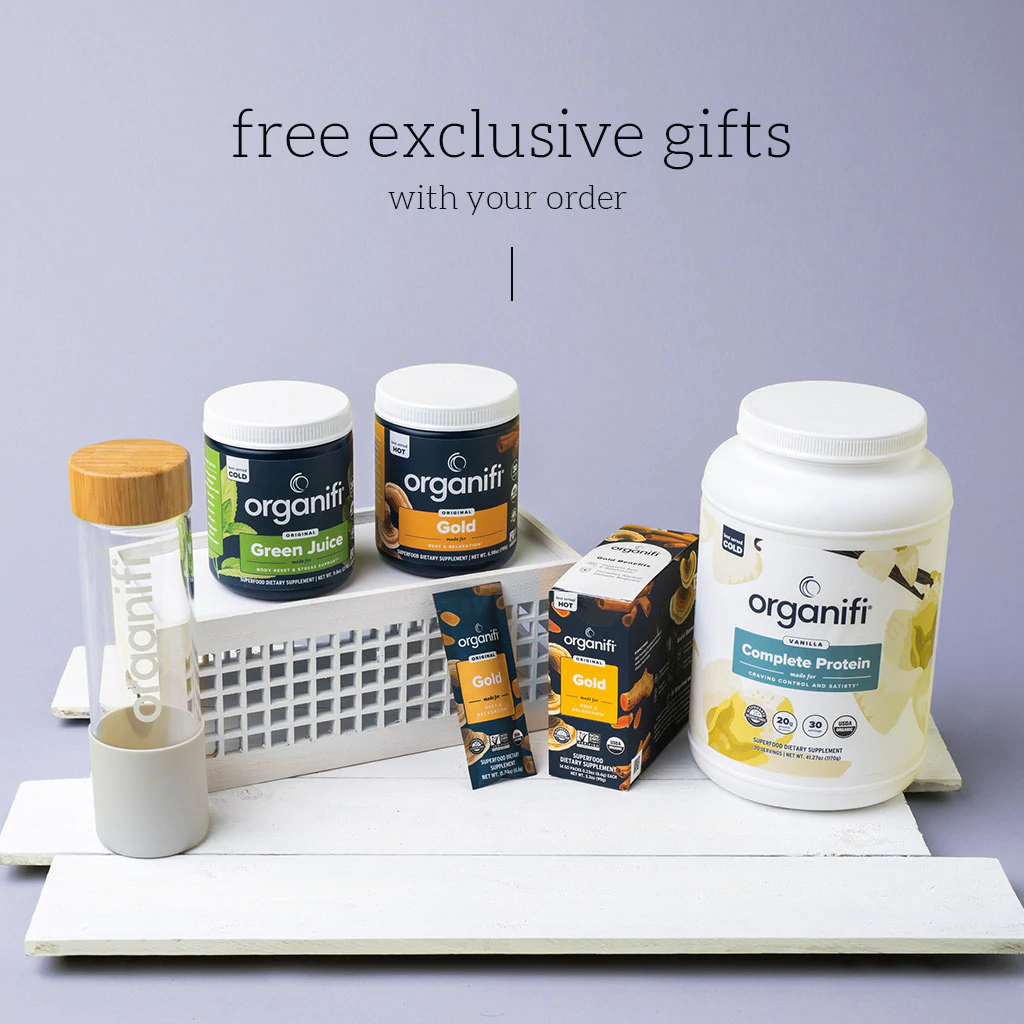 Make 2022 Your Year Of Lasting Change
For 2022, we're working hard to make sure you stay pumped up about your goals. With the help of delicious adaptogenic blends, your journey to better health and happiness can be a lot easier. That's why we created the 2022 detox kit: loaded with 3 fan-favorite drink mixes, a free glass water bottle, a free 14-day supply of gold travel packs, and free shipping to top it all off. That's over $130 in gifts and savings! This kit is only available for a limited time, so don't wait…
7 Tips To Reduce Stress
Stress often gets a bad rap, but it is an important component of our survival. It has helped trigger our fight or flight response in times of need. The problem is that nowadays, stressors look much different and happen much more frequently than they ever did before…
 
Healthy Vegan Organifi N'Ice Cream Recipe
Looking for a healthy alternative to a classic summertime treat? We can't get enough of this delicious, plant-based n'ice cream recipe. Get the delicious taste of vanilla bean ice cream with all the nutritional benefits!
Complete Health Made Easy
It doesn't matter where you are on your journey toward optimal health. The complete health system can help you reach your goal. If you've been living your dream for years, or just now getting started, these 5 top-quality adaptogenic superfood blends can make every day feel easier. This is premium nutrition you can actually feel working. With over $100 in savings, it's a super-smart move for your wallet, too.
Recent emails from Organifishop.com

See more