Pre & Probiotics: 50% Savings!
A full-body health boost in just seconds
This email was sent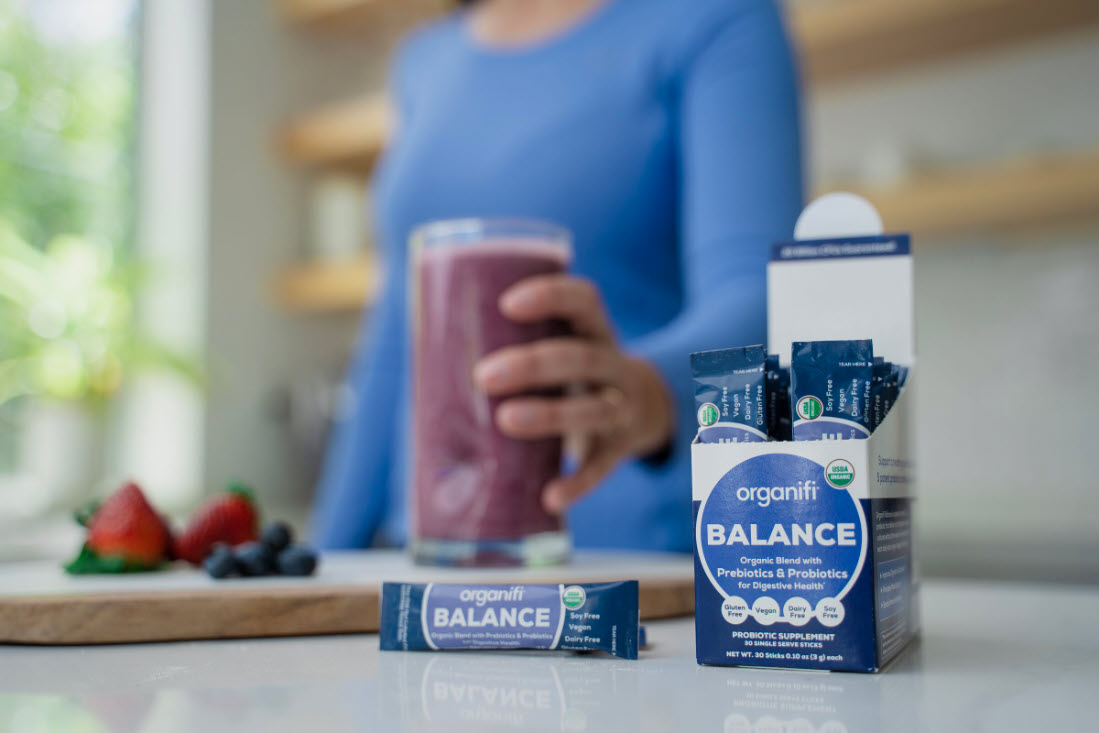 The perfect probiotic for the modern world: Save 50%!
Balance is an organic blend of pre and probiotics all in a convenient stick. When they get down to your gut, they flourish and thrive. They help clear out any overgrowth of bad bacteria and replace it with good. From there, the good feeling spreads to the rest of your body.
Your mood will feel lifted. Your energy levels will go up. You may feel a spike in motivational power, and a little pep in your get-up-and-go. It's amazing how the gut is connected to everything else.
Plus:
You'll finally be absorbing the most nutrients, vitamins, and minerals from the foods you eat. And with a big boost to your immune system, this is the perfect probiotic blend. 
For a limited time, you can save an amazing 50% on Balance when you enter this exclusive code at checkout: OVERSTOCK
Don't let good nutrition go to waste. Don't keep feeding bad bacteria. Get Balance today.
 
Recent emails from Organifishop.com

See more