Tastes like gingerbread & marshmallows
Get the kind of sleep you dream about | the best-tasting chocolate superfood blends | chocolate & antioxidants
This email was sent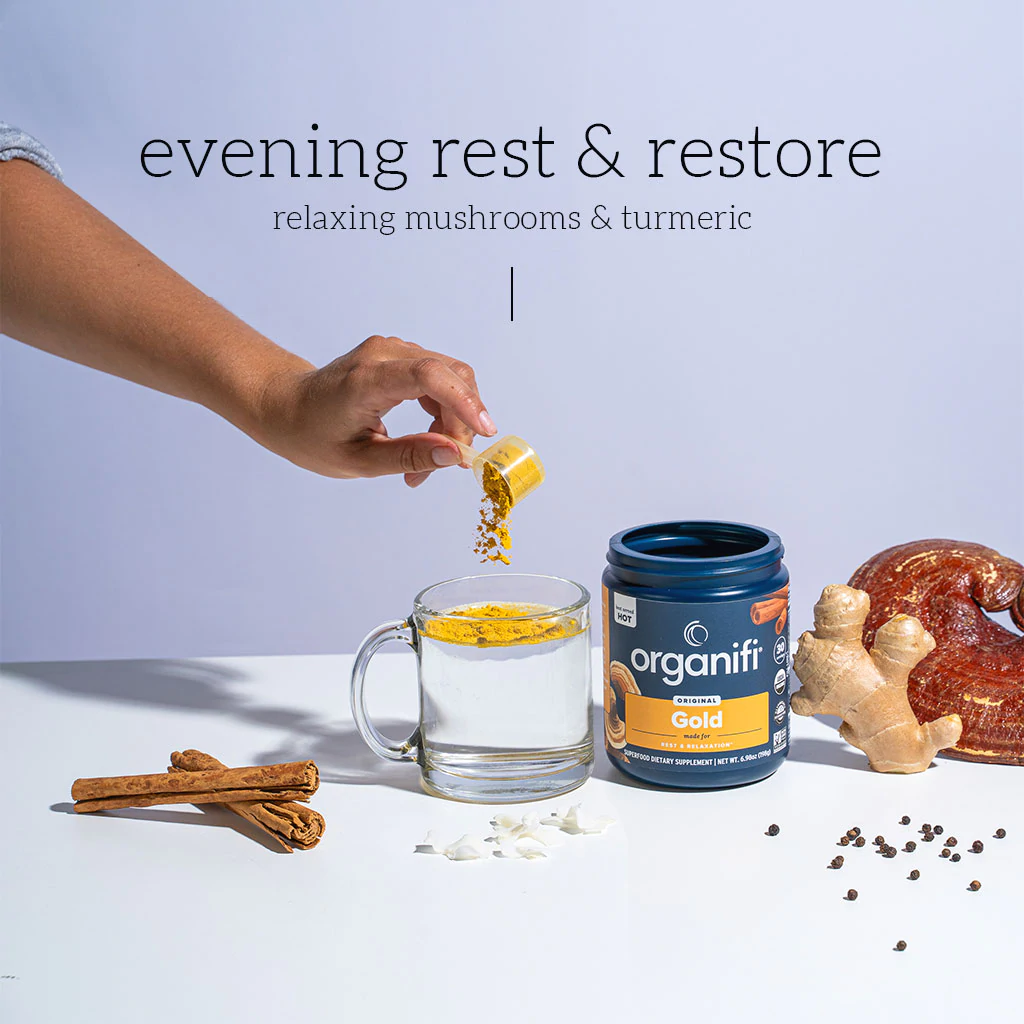 Healthier With Each Relaxing Cup
Every day brings the opportunity for a new and surprising adventure. In order to be fully prepared for whatever the day may bring, you need to get good restful sleep at night. Rest deep - rest with serenity. That's the philosophy behind gold. This blend of 9 adaptogenic superfoods is lovingly crafted to help you get to bed relaxed and ready for restful sleep. Drink it warm, like a soothing tea. Experience the enchanting aroma. Let the taste delight your senses. Soon, you'll be ready to dream. Stack up on your gold today and save some cool cash.
Add This Gorgeous Frother To Your Kitchen - Free

Hot cocoa is good. Hot cocoa made from adaptogenic superfoods and low sugar is great. When it's whipped up to a rich, creamy treat with your new organifi frother, it's the best cup of hot cocoa you've ever tasted. Now, you can save on 2 canisters of gold chocolate and get this deluxe frother absolutely free with the treat yourself stack. Get yours today!
 
Reset And Unwind Stack
Get your mornings and nights synced together in blissful harmony with the reset and unwind stack. Reset your body in the morning with a refreshing, detoxifying green juice. Relax and unwind with a warm mug of gold. Simple, delicious, and remarkably effective. Plus, you'll save $34 by bundling these 2 together.
Limited Edition: 2022 Detox Kit
Crank up your cleanse and savor the delicious superfood savings. Keep the motivation high and the opportunities strong. Grab ahold of this adaptogenic transformation kit and enjoy free shipping on top of the bundle savings. Plus - you'll receive a free glass water bottle and a free 14-day supply of gold travel packs. It's bigger than huge!
Recent emails from Organifishop.com

See more