The Weekend Blend: Check Out Todays Healthy Dose Of Inspiration
Email sent: Oct 9, 2021 11:00am
Another beautiful weekend has arrived: a wonderful time to align with your soul and step into what lights you up and fills your cup. ☕
The Weekend Blend is here to open the door to self-care today. Read on to pick up some curated content for your weekend of peace, health and joy. 
Steve Jobs, on trusting yourself: You can't connect the dots looking forward; you can only connect them looking backwards. So you have to trust that the dots will somehow connect in your future.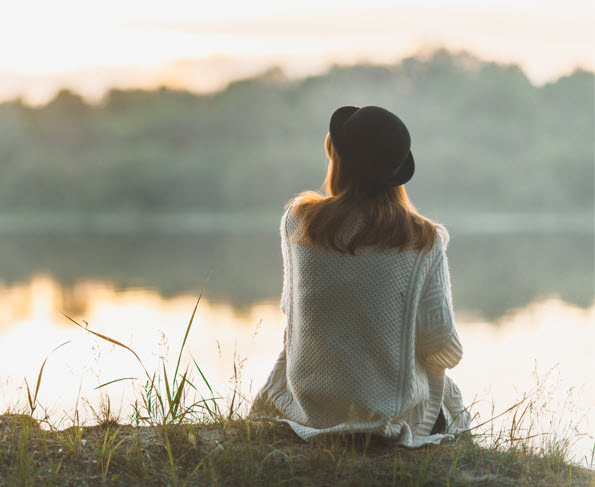 ​​Solitude. Silence. Stillness. 
In a hyper-connected world, we may not prioritize time to be alone without distraction or stimuli. Have we been conditioned to think that career success and productivity are what make us happy? These concepts can fuel an unsustainable life of unmet expectations, caffeine and high cortisol levels. Feelings of self-worth become inextricably tied to productivity and achievement, instead of recognizing our value in simply being. 
When you slow down and press pause on this fight or flight state, your cortisol levels can stabilize, and your mind and heart are able to synchronize in divine harmony.  
For this weekend, we invite you to take five minutes to sit in silence, if only to remind yourself that you are not your to-do list. 
Open your mind to gratitude for the present moment and soak in the stillness that surrounds you.
Chanlene Johnson is radiant authenticity. 
From her fitness program days owning TV screens across the country, to the rapid growth of her podcast, Chalene gets real with her community. Have a listen to any episode and you'll get a dose of her energetic resolve to be open and empowering. 
Pair up her energy with one of the most engaging speakers on the planet, and you'll get an incredible hour of real talk. Best-selling author Mel Robbins joins Chalene on her podcast and shares her raw experiences with confronting anxiety.
If you've felt any sense of anxiety during pandemic lockdowns or from everyday life, we hope you find some wisdom from these two incredible humans.
The perfect cookware… just in time for holiday meals.
Thanksgiving is just a month and a half away...😱 
Yeah, it just snuck up on us too.😅 When you're juggling five different dishes in the kitchen next month, you're going to want your cookware to make life easier.
How about a pan that is non-stick, yet free of teflon and other toxins (like PFAS, and PTFE)?
And maybe this pan can, oh, I don't know… braise, sear, steam, strain, saute, fry, boil… while looking good enough to serve your culinary masterpiece on a holiday table?
Meet the mythical unicorn of cookware, the Always Pan from Our Place.
Raving fans celebrate this finely-crafted kitchen creation, and for good reason. The Always Pan doesn't ask you to settle for function over form; it delivers on both. And right now, it delivers at a great price too. 
Get your Always Pan Today for $30 off and pick it up on your doorstep just in time for your holiday feasts.
Sleep is the ultimate self-care act, showing your body gratitude at the end of each day. Try this unique 4-7-8 Method from Dr. Andrew Weil to fall asleep faster.
How to keep learning even while you're asleep
Fascinating new research from scientists at the University of Geneva have made a profound discovery on how you can improve retaining new information while you sleep. It just takes a little positive reinforcement (chocolate, maybe?):
"Using functional MRI and a brain decoding approach, we show that patterns of brain activity observed during waking behavior spontaneously reemerge during slow-wave sleep. Critically, we report a privileged reactivation of neural patterns previously associated with a rewarded task (i.e., winning at a complex game). Moreover, during sleep, activity in task-related brain regions correlates with better subsequent memory performance. Our study uncovers a neural mechanism whereby rewarded life experiences are preferentially replayed and consolidated while we sleep."
That's it for today's Weekend Blend! Find joy in your day today, and remember to trust that the dots you create are indeed connecting to create your life of abundance.
❤️TWB
hot takes:
how was this email? Reply back and tell us how you really feel.
Other emails from Organifishop.com
Shop without the noise.
Get our free newsletter of hand-picked sales you need to hear about from the web's best brands.