We just want to say
This email was sent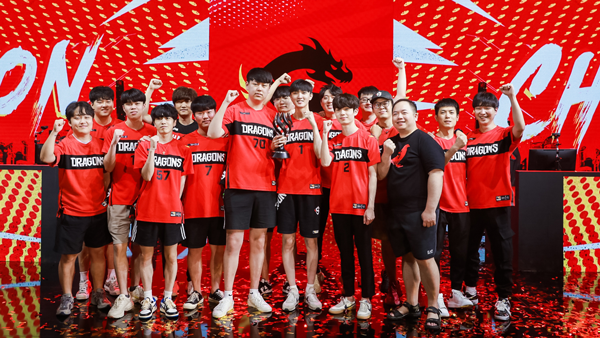 You've been with us from day one, all the way through the thrilling conclusion to the 2021 Overwatch League season, which culminated with the Shanghai Dragons' victory in the Grand Finals. Thank you, fans, for tuning in, cheering on your favorite players and teams, and sharing your excitement with us this year! We couldn't have done it without you, and we'll see you in 2022 as the league takes an exciting new direction.

Tens of thousands of Overwatch League fans played Pick'Em Live and we'd love to know what you thought! Click here to give us your feedback so we can make Pick'Em Live even better next season.
If you no longer wish to receive Overwatch League emails click here to unsubscribe or visit the preference center to update your preferences.
© 2021 Blizzard Entertainment, Inc. OVERWATCH, OVERWATCH LEAGUE and the OVERWATCH LEAGUE logo are trademarks or registered trademarks of Blizzard Entertainment, Inc. in the United States and/or other countries. The OVERWATCH LEAGUE team names, logos, and other team trademarks are the properties of their respective team owners.
Blizzard Entertainment, P.O. Box 18979, Irvine, CA 92623
Blood
Use of Tobacco
Violence

---

In-Game Purchases
Users Interact
Recent emails from Overwatch League Store by Fanatics

See more