What to Expect at E3 / Hackers Steal EA Source Code / Musk Reveals Tesla Model S Plaid
Email sent: Jun 11, 2021 10:09am
Once again, E3 will be completely virtual.
Trouble viewing this email? View in a browser
TECH DEAL OF THE DAY
If you buy something from our links, we may get a commission from the sale. Learn more here.
TODAY'S TOP NEWS
---
---
---
---
---
PCMag Picks the Best Password Managers
If you use weak passwords (or the same one everywhere), you are only making it easier for someone to compromise all your accounts. Start using one of our top-rated password managers to help create a unique and strong password for every website.
---
---
---
---
---
---
---
---
---
TOP TECH DEALS
Want more deals like these delivered to your inbox?
---
---
---
---
---
---
All product and deal information such as discount, price and availability are believed to be accurate as of the time of publication. Please verify these details with the merchant site and check the merchant's terms and conditions before you buy. Publisher is not responsible for errors or omissions.
SHARE & FOLLOW US
You are subscribed to PCMag What's New Now as
-

  Manage Subscriptions |  Unsubscribe |  Privacy Policy | Terms of Service

Unsubscribe link not working? Copy & paste this link to your browser:
http://click.enews.pcmag.com/form?2en8ae--11p5i-h6koslm3&sl=4ax&t=5&ac=g6xi

Ziff Davis |

114 5th Avenue, 15th Fl., NY, NY, 10011
PCMag
28 East 28th Street
New York New York 10016
United States

Other emails from PC Mag Shop
Jun 13, 2021

How to Digital Detox, Get Better Sleep, Take Better Breaks, Set Up an Ergonomic Home Office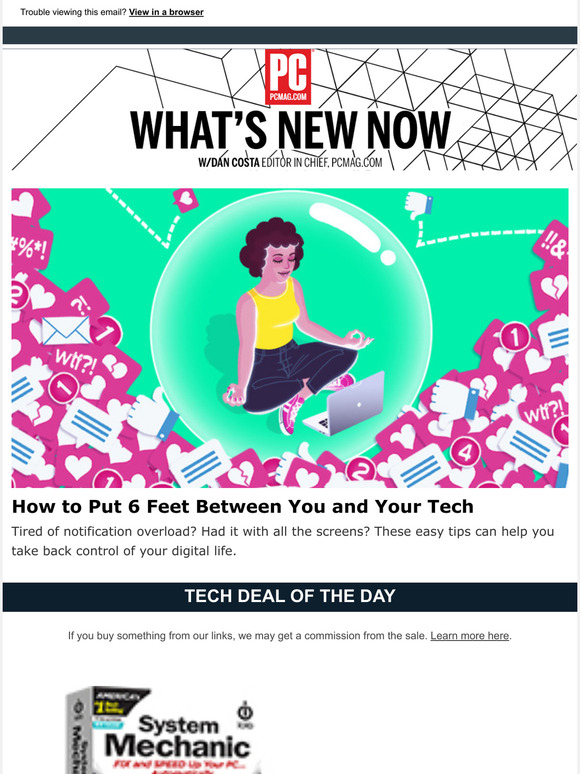 Jun 12, 2021

Why You Still Can't Buy a Graphics Card / Something Big Is Missing in iOS 15 / McDonald's Hit By Hackers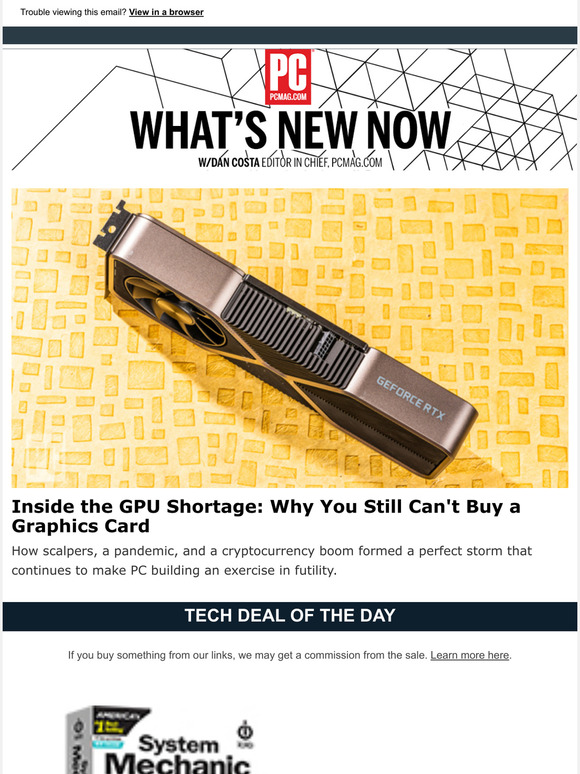 Jun 10, 2021

How to See Who's Using Your Streaming Passwords / Will Starlink Power In-Flight Wi-Fi? / Biden Rescinds TikTok Ban
Jun 9, 2021

SpaceX Testing Square Satellite Dishes / Nvidia GeForce RTX 3070 Ti Founders Edition Tested / Trust a Robot With Your Life Savings?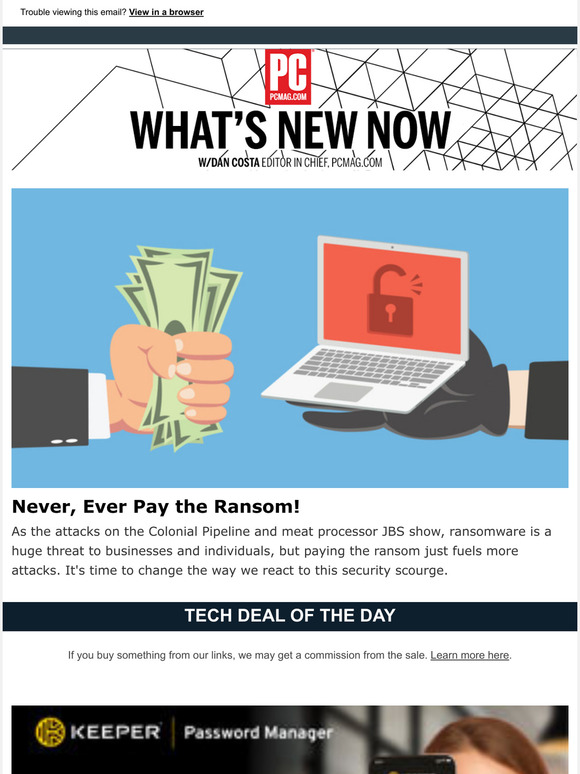 Jun 8, 2021

Who Broke the Internet This Morning? / Best Features in iOS 15 / New Echo Show 8 Tested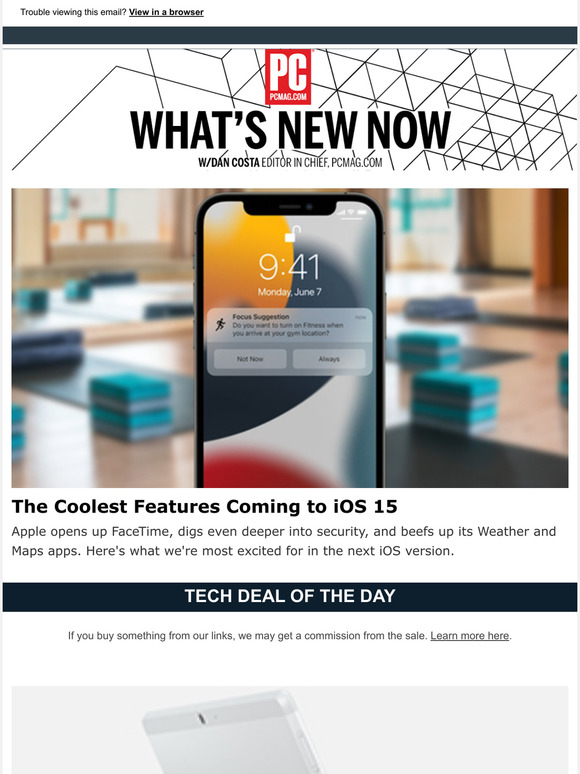 Shop without the noise.
Get our free newsletter of hand-picked sales you need to hear about from the web's best brands.