✴BF (Big Fat) Sale!✴
This email was sent
It's Our BF (Big Fat) Sale!
Designing their own clothes
is an experience that creates a life-long memory!
Use the Magic Code

For 25% off any order
😮 even gift certificates 😮
Code valid through 11:59 pm Pacific Time on
Monday, December 2, 2019.
They're never too young (or too old)! 
Check out our
illustrated templates page
for fun designs you can color in. Or get really creative and use sprinkles, building blocks, anything you can dream up!
When you're ready, hit this button to upload your design: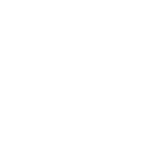 Holiday Shipping Deadlines
Planning to ship that custom creation by December 25th?
Please note our order-by deadlines below.
**IMPORTANT**
All images uploaded with orders must meet our image requirements.
Images that need retakes may not reach their destination by Dec. 25th.
SHIPPING TO:
Contiguous USA: Order by Dec 18
Alaska or Hawaii: Order by Dec 16

International/Outside USA: Order by Nov 29
 
Even if a shipping deadline has passed, you can email a digital gift code instantly, or buy, then give in-person with a free,
printable gift kit
!  
Get Your Free Templates and Start Designing!
Handmade with ❤️ in Las Vegas
Picture This Clothing 8092 Marin Pointe Avenue Las Vegas, Nevada 89131 USA
You are receiving this because you subscribed on our website picturethisclothing.com
unsubscribe from this list.

Recent emails from Picture This Clothing

See more