Creative Cereal Designs!
Which one should we bring to life? 😍
This email was sent
National Cereal Day is March 07!
I noticed we had some left-over Franken Berry & Boo Berry cereal from Halloween (kids tried it, didn't like it, so there it sits.)
We decided to see what we could come up with using just 1 cup of each cereal!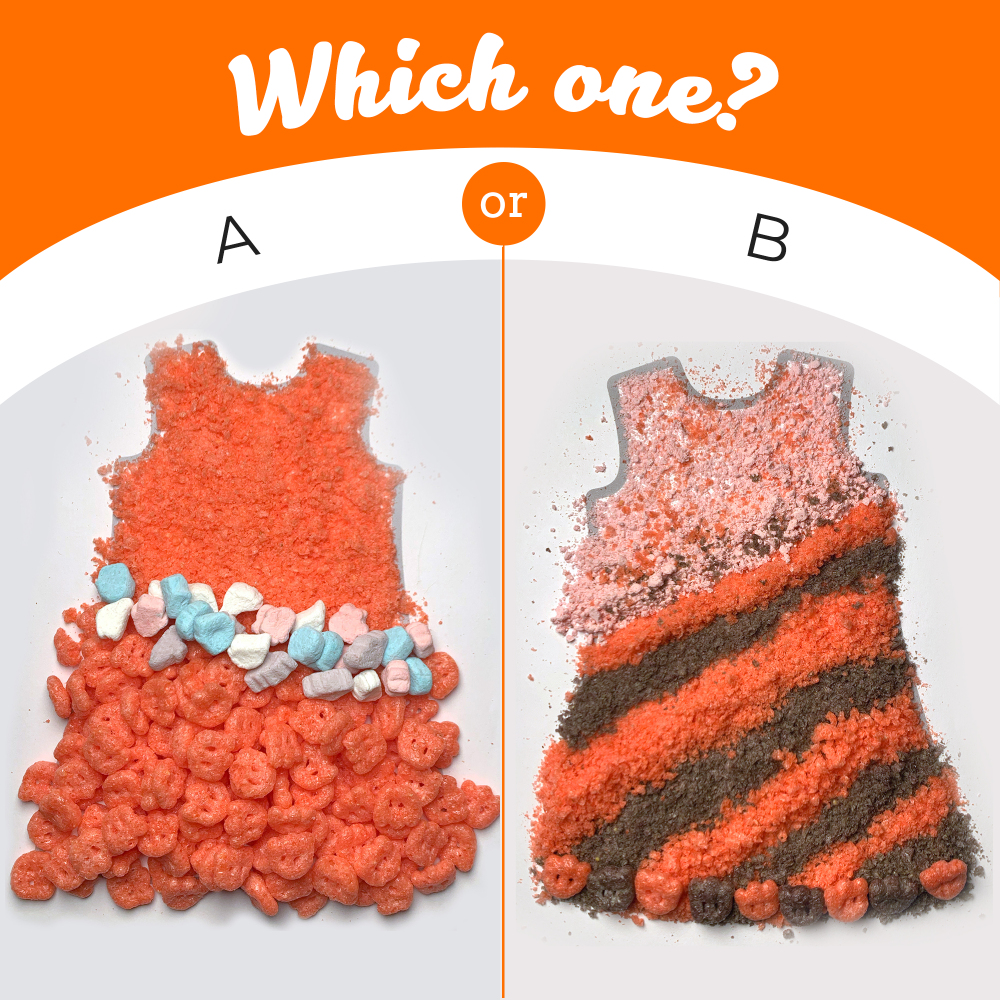 Designs created with smashed and whole bits of Franken Berry & Boo Berry cereals: by @jaimeejaimee 

Prefer to vote on Instagram instead? Click here!
***
Don't use social media? Email your vote to us here!
Congratulations Gloriana & Valentina for helping me reach my
"28 Days of Leggings" goal! 
I wore the winning designs as Day 27 & 28
and took photos after my workout at home! 💪
(The short shirt is to show off the cool design on the high waist band.)
I've also shipped these these winning designs to their creators in their sizes, of course. 😊 I sure am grateful I had the extra help meeting this challenge!
Check out all 28 designs here on our Facebook page.
We're regularly doing challenges, giveaways, and other fun + creative stuff over on our Facebook Group. If you haven't checked it out, we'd love for you to join us there!
Click here to check it out!
- or -
Will Baldini

 recommends us!


😍😍😍


Here's what real-life customer Will had to say:


"I strongly encourage people to purchase from Picture This Clothing! Amazing quality, attention to detail and very fast shipping! Will be purchasing from again. "

💗

Still reading? Use Magic Code: CEREAL
to get 20% off any order through March 7, 2021!
Join us on social for awesome designs, cute kids, & good fun 👇

Recent emails from Picture This Clothing

See more