Design Your Own Face Cover! Whaaa? 💫
Let's get creative and express our emotions in a slightly different way... 😍
This email was sent
Available now!
tiny email drumroll please... 
✨Design Your Own Face Cover✨
🎨🖌🤖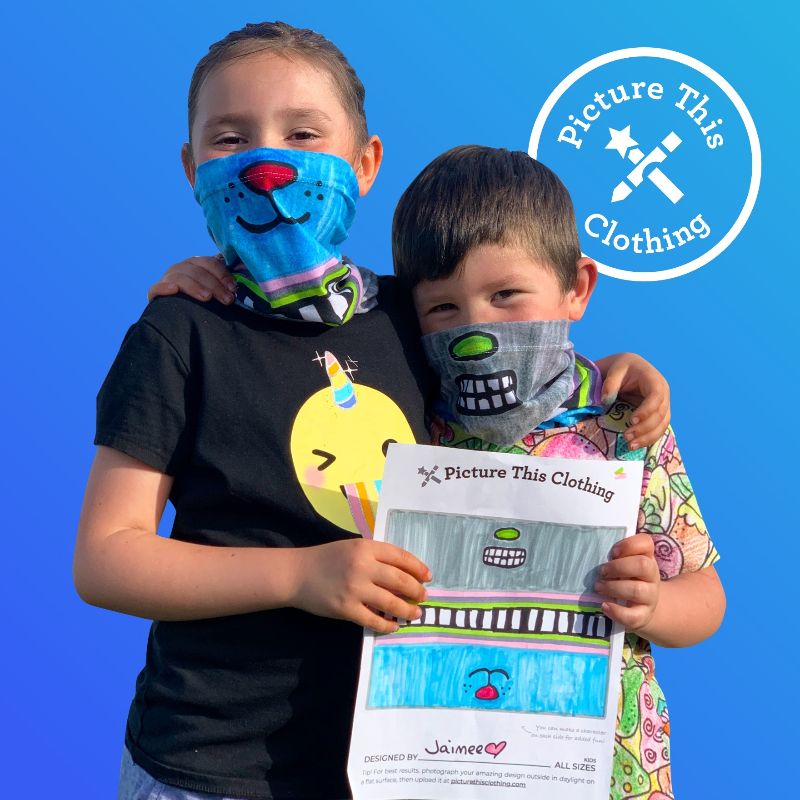 Above: Sofia (6) and Leo (4) helped us test kid-friendly fabric and sizes, both are wearing our youth-sized Face Cover.
Things are a little different right now.
With the
 CDC's recommendation
 that people cover their faces when out in public, we knew we could provide a fun, creative, and practical option that people can design themselves the same way we have done with dresses, t-shirts, beanies, and leggings.
Now, you can design and order your own gaiter-style Face Cover!
They can also be used as a neck warmer or headband
(Multi-functional, heck yeah!).
We hope we can help make the whole Face Cover-wearing experience a little less daunting for kids.
Cat and Robot smiles for everyone!
Join us on social for awesome designs, cute kids, & good fun 👇

Recent emails from Picture This Clothing

See more