Which Dr. Seuss-Inspired design? 🤔
Help us decide!
This email was sent
Inspired by the works of Dr. Seuss, we're preparing to celebrate his birthday on March 2, and need your help deciding which of these to wear!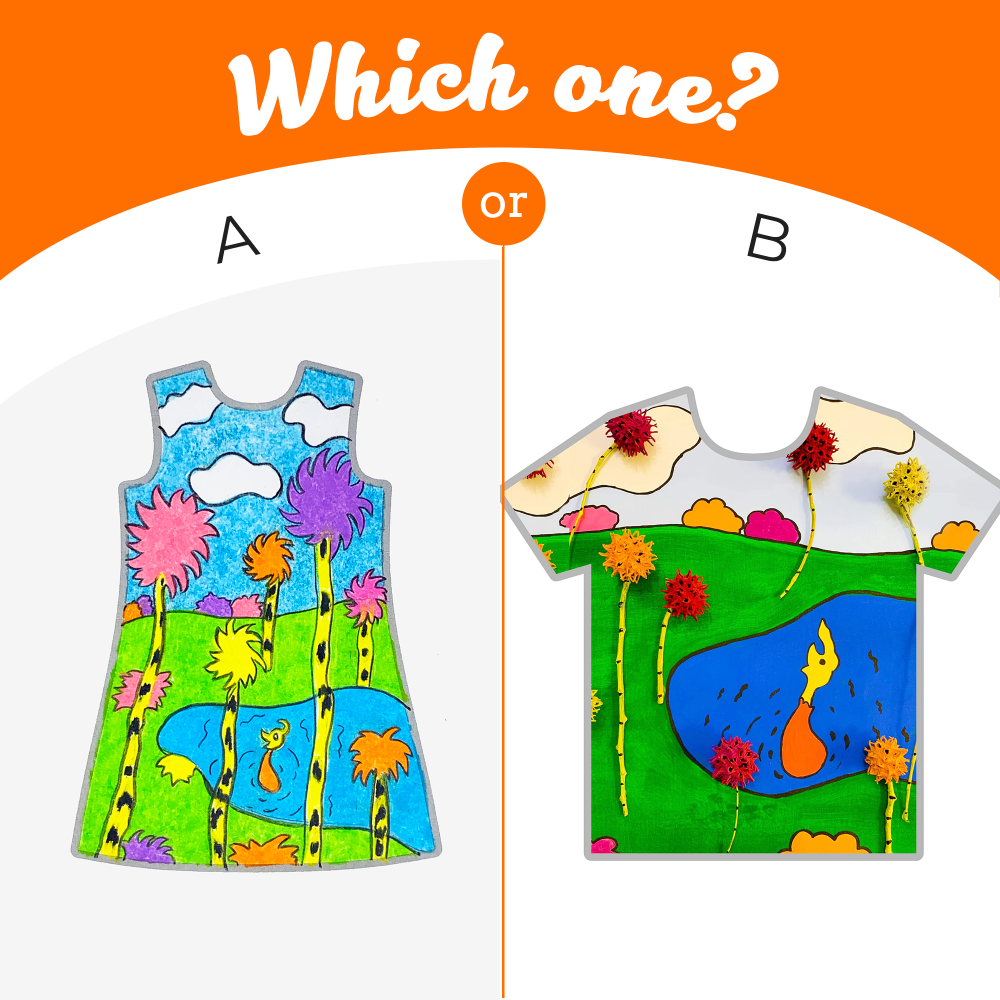 Dr. Seuss-Inspired designs by: @cancalilove 

Prefer to vote on Instagram instead? Click here!
***
Don't use social media? Email your vote to us here!
Co-founder Jaimee needs TWO more pairs of leggings to complete her 28-day challenge of wearing a different pair of PTC leggings every day in Feb!
To enter:
• Print leggings templates (your size)
• Design
• Upload to:
picturethisclothing.com/contest
BY MIDNIGHT on WED. FEB 24, 2021!
(Winners will be notified via email on Saturday, Feb 27.)
Jacqui Paterson

 recommends us!


😍😍😍


Here's what real-life customer Jacqui had to say:
"Oh.  My.  Goodness.  Received as a gift from aunty to my 2 girls ages 7 and 11. One created a dress, the other created pants. I am completely blown away on the quality, creativity for this product, the exact replica from picture to clothing and to top it off, even the names they wrote on the page made it on the hem.  
This is an absolute must do - I recommend this to anyone and everyone!   Love this so much ❤️ "

💗

Still reading? Use Magic Code: DRSEUSS 
to get FREE US SHIPPING on any order through March 2, 2021!
Join us on social for awesome designs, cute kids, & good fun 👇

Recent emails from Picture This Clothing

See more