in casa e in vacanza: allenamento completo per tutta la famiglia.
Email sent: May 19, 2020 7:59am
Spedizione gratuita Fit Dome Pro allenamento multifunzionale.
Allenamento completo per tutta la famiglia.

In casa o in vacanza c'è Fit Dome Pro di Sissel.
La semisfera Fit Dome Pro può essere utilizzata sia con base d'appoggio al suolo sia con la base rivolta verso l'alto. Gli esercizi potranno interessare, a seconda delle condizioni di equilibrio, diversi gruppi muscolari. Il livello di difficoltà è quindi variabile, rendendolo un attrezzo adatto ad ogni persona.
I VANTAGGI:
 
Strumento versatile, per un allenamento multifunzionale finalizzato a tutto il corpo.
Ideale per sviluppare e consolidare l'equilibrio, per esercizi cardio e propriocettivi.
Può essere gonfiato come un qualsiasi pallone, pompa inclusa.
Fit Dome Pro può essere rivolto verso l'alto o verso il basso per permettere esercizi  di equilibrio con molte variazioni.
Base fornita di fori che permettono l'aggancio di tubi elastici (non inclusi).
Dimensioni: ca. 58 x 62 cm, 20 cm di altezza.
Senza ftalati per la massima salute della pelle di adulti e bambini.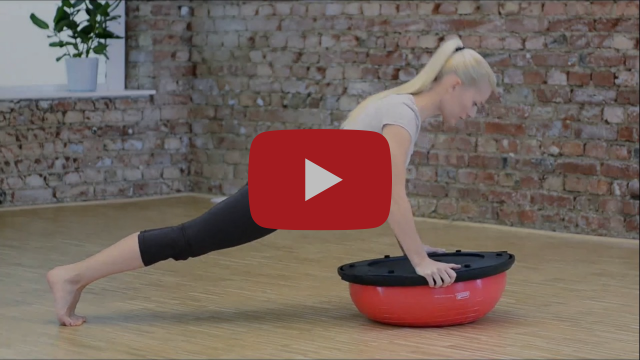 Guarda il video per vedere alcuni degli esercizi 
con cui utilizzare Fit Dome Pro.
Spedizione gratuita in tutta Italia.
Per ordini superiori a 39,90€

Le spedizioni procedono regolari, anche se i tempi di consegna potrebbero subire qualche ritardo.

Fanno eccezione i comuni maggiormente colpiti dall'emergenza sanitaria covid19. Puoi controllare l'elenco aggiornato nella pagina carrello del nostro sito al momento dell'ordine.
Copyright © 2020 Genesi Srl, All rights reserved.
Hai ricevuto questa mail perchè ti sei registrato in uno dei seguenti siti di Genesi Srl (pilatespro.it, pilatesshop.it, sissel.it, balancedbody.it, blackroll.it) oppure perché lo hai volontariamente richiesto alla nostra azienda.

Our mailing address is:


Want to change how you receive these emails?
You can update your preferences or unsubscribe from this list.


Shop without the noise.
Get our free newsletter of hand-picked sales you need to hear about from the web's best brands.