Discover Our Best-selling Mother's Day Gifts
This email was sent
| | |
| --- | --- |
| On Your Mother's Day Gifts | |
25% OFF on orders above £25:
Hi ,
Right, Mother's Day flowers are a must, but how about an extraordinary gift for her? Discover our selection of unique Mother's Day gifts, order yours with just a few clicks and save 25%!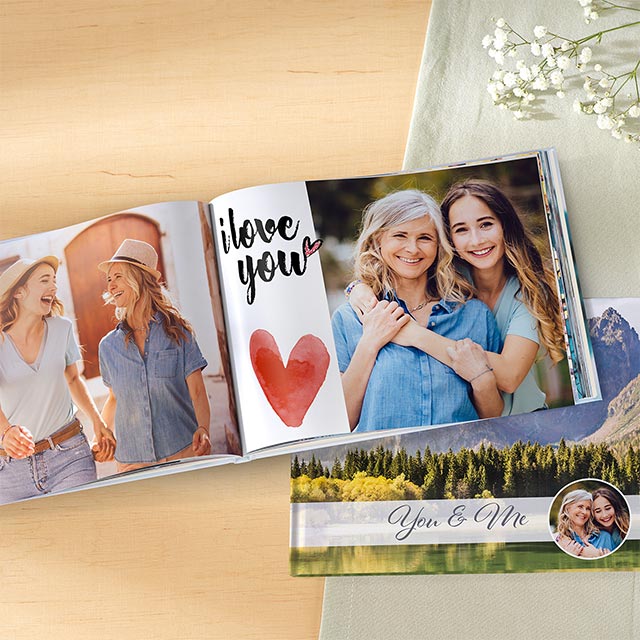 Picture Says It All... and Even More!
Design a photo memory book for her with your favourite photos together. Use our free book templates to save time and simply add your photos and captions. The book templates are available for our free desktop photo book maker (Pixum Photo World).
Cherish Your Bond
Wall print to praise your family: choose a  layout with several photos per print and add a cheerful caption. Various materials available, from the flexible photo poster to the traditional canvas print and luxurious acrylic glass print.
Organizing is Fun
Design a photo calendar for her to upgrade her organizing routine. Choose a layout with plenty of space for individual entries and set the starting month to April '22. She'll love it! There are options for timeless and birthday calendars, too!
It's Magic!
Elegant black, this mug reveals the printed picture first when she pours hot liquid inside. A fun gift to start the day with!
Have fun and unleash your creativity with Pixum!
Pixum.co.uk - Always beautiful pictures
| | | |
| --- | --- | --- |
| | Creative on the Go | |
| | | |
| --- | --- | --- |
| | Award-winning photo service | |
| | | |
| --- | --- | --- |
| | *The voucher code is valid for all Pixum products and can be used up to and including 21/03/2022 at midnight. Ordering from £25 (excl. p&p) you get 25% off the product price with the code 2PEWERHWG5MBWM. Per order, only one voucher code can be used. The code may be used multiple times. Please see our price list for p&p rates. | |
You are registered with the following e-mail address: -
Please do not reply to this e-mail. To contact us, please send an e-mail using our contact form.
If you no longer wish to receive such e-mails, please click here: Unsubscribe
Company Info

Pixum is a protected brand of
Diginet GmbH & Co. KG
Industriestr. 161
D-50999 Cologne
E-Mail: service(at)pixum.com
Tel: +49 2236 886-0
Fax: +49 2236 886-699
Commercial Registry Cologne Local Court,
HRA 25531 VAT Reg No: 894537964
Managing partner:
Diginet Management GmbH, Sitz Köln, HRB 69766
CEO: Daniel Attallah, Oliver Thomsen
Pixum | Contact | View online
© 2000 - 2022