Let your family snaps inspire you!
This email was sent
| | |
| --- | --- |
| Unlock the Power of Your Photos | |
Hi there,
Love browsing through your mobile photo gallery after the family Easter weekend? One could even say, these photos are better than life!
Let your great photographs inspire you and your loved ones for more - design photo products that will stand the test of time and preserve your precious memories.

It's Our Story
Design a Pixum Photo Book with your best snaps of the weekend. Pick a portrait-sized book if you mostly take photos in a portrait (vertical mode), a landscape book for your amazing pictures of the park or the beach sunset, or a square photo book if you want to combine various photos.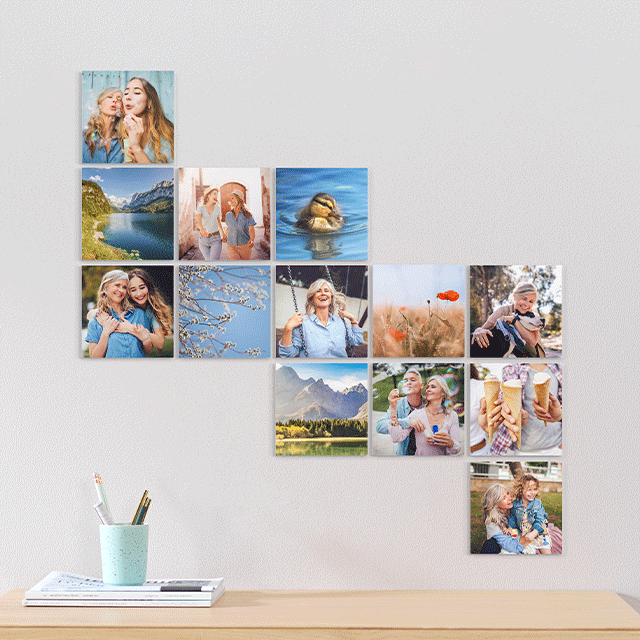 Wall of Love
Dreaming of a picture wall which reflects your personality? Design a set of Pixum Squares that are super easy to be mounted on the wall - no drilling is necessary! Rearrange the photo tiles to your liking any time. Our tip: choosing photos for your new picture wall, pick both family portraits and great snaps with a spring atmosphere. Simply WOW!
Have fun and unleash your creativity with Pixum!
Pixum.co.uk - Always beautiful pictures
| | | |
| --- | --- | --- |
| | Creative on the Go | |
| | | |
| --- | --- | --- |
| | Award-winning photo service | |
| | | |
| --- | --- | --- |
| | *The voucher code is valid for all Pixum products and can be used up to and including 21/04/2022 at midnight. Ordering from £25 (excl. p&p) you get 25% off the product price with the code 2PEWERHWG5MBWM. Per order, only one voucher code can be used. The code may be used multiple times. Please see our price list for p&p rates. | |
You are registered with the following e-mail address: -
Please do not reply to this e-mail. To contact us, please send an e-mail using our contact form.
If you no longer wish to receive such e-mails, please click here: Unsubscribe
Company Info

Pixum is a protected brand of
Diginet GmbH & Co. KG
Industriestr. 161
D-50999 Cologne
E-Mail: service(at)pixum.com
Tel: +49 2236 886-0
Fax: +49 2236 886-699
Commercial Registry Cologne Local Court,
HRA 25531 VAT Reg No: 894537964
Managing partner:
Diginet Management GmbH, Sitz Köln, HRB 69766
CEO: Daniel Attallah, Oliver Thomsen
Pixum | Contact | View online
© 2000 - 2022