Order Your Gifts Today!
This email was sent

| | |
| --- | --- |
| Custom Photo Books & Canvas Prints | |
Order Today for Christmas Delivery
Order your Pixum Photo Book and calendars with

premium paper

, Canvas Prints, Aluminium, Forex or Acrylic Prints or simple photo prints - 

today

to make sure, they arrive in time for the holidays. These gifts will outsparkle the Christmas tree!
Moments that Inspire
A gift that simply can't miss the Christmas Eve - a photo calendar! Design a desk calendar, a large wall calendar or a kitchen calendar  with your favourite photos. Make sure to submit your order

by

 

20/12

to get your parcel in time.

 My Collection of Memories
Gather your favourite moments to be printed in a book. It'll be the highlight among all other gifts, be sure of that! Order your

Pixum Photo Book with premium paper by 20/12

to have enough time for gift wrapping on the Christmas Eve.

A Gift for the Family
A Canvas Print is the perfect gift choice for the grandparents and other family members. Opt for Acrylic Print if you're looking for a modern wall art material. Make sure to order your new wall art by

 20/12

to get your parcel in time.

Creative on the Go
Does your smartphone make great snapshots? These are always so emotional and spontaneous, just like life! Design photo books, wall art and order photo prints on our free mobile app. Get creative from the comfort of your sofa - so easy, it's fun!

Hey Secret Santa
Design a custom photo gift to be delivered directly to their home! You won't have to ship it further and this way you even save on shipping. Simply enter their delivery address at the checkout! No invoice is included in the parcel.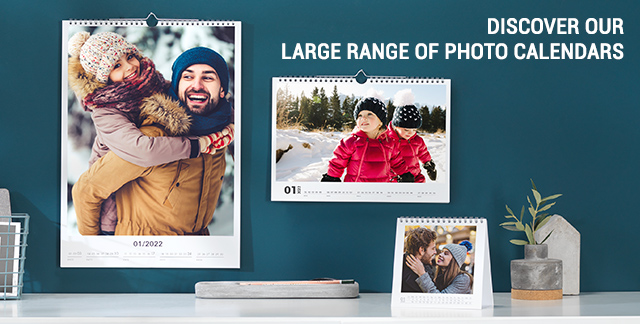 Have fun and unleash your creativity with Pixum!
Pixum.co.uk - Always beautiful pictures
| | | |
| --- | --- | --- |
| | Creative on the Go | |
| | | |
| --- | --- | --- |
| | Award-winning photo service | |
| | | |
| --- | --- | --- |
| | *The voucher codes are valid for all Pixum products and can be used up to and including 03/01/2022 at midnight. Ordering from £40 (excl. p&p) you get 20% off the product price with the code PVBS4FK4YKS7RC. Get 10% off on orders with no minimum spend with the code NEZWJ6XXWGBZGX. Per order, only one voucher code can be used. The codes may be used multiple times. Please see our price list for p&p rates. | |
You are registered with the following e-mail address: -
Please do not reply to this e-mail. To contact us, please send an e-mail using our contact form.
If you no longer wish to receive such e-mails, please click here: Unsubscribe
Company Info

Pixum is a protected brand of
Diginet GmbH & Co. KG
Industriestr. 161
D-50999 Cologne
E-Mail: service(at)pixum.com
Tel: +49 2236 886-0
Fax: +49 2236 886-699
Commercial Registry Cologne Local Court,
HRA 25531 VAT Reg No: 894537964
Managing partner:
Diginet Management GmbH, Sitz Köln, HRB 69766
CEO: Daniel Attallah, Oliver Thomsen
Pixum | Contact | View online
© 2000 - 2021