Plant Essentials News - our Townsville store is open to browse | New Products 
Email sent: May 18, 2020 11:22am
Take a look...
made fresh locally, or make it fresh locally!

 

Well, here we are in May.  Feels like trudging in mud, who can tell what is happening. I'm happy to say that the shop is now open to browsing again in Townsville!  We are open from 12.30-4.45 Monday to Friday. 

We are currently at work behind the scenes Monday to Friday 9.30 am-5.00 pm making products, taking phone orders and answering emails etc... We don't anticipate changing the hours again for a little while as I feel the government is going to alter the situation a few times more, and we want to try and keep things stable for everyone as much as possible. 

Did you try out my Castile Class videos? (here)
I'd love to hear your feedback about my instructions, and I'd love to see how your Castile soap turned out.  

Stay safe, and be cool everyone.
  Toni


Back in Stock:

 


New Products:


Coming Soon:

Ain Sop Essential Oil Blend (out this week) Featuring cade, jatamansi, rose, palo santo and 5 other carefully selected essential oils.

Dandelion Chicory caffeine-free coffee substitute (coming this week)




Tip: To get an automatic notification as soon as something you want to buy is back in stock.  Create a Wishlist (to the right of the screen) and add the product you want to be notified about.  As soon as we add stock to the system, Bing, you get an email.

 

How to Make Castille Liquid Soap
using our Five Oil Blend

 

Making Castile Soap from scratch is easy when you know how. 

Natural soap consists of oils and or fats, water and lye.  Other ingredients such as herbs, essential oils and other botanicals can be added and usually are, but they are not necessary to make a pure soap. 

Castile Soap derives it's title from natural hand made soap made in Castile France.  It was traditionally made of olive oil, now it can virtually contain any oil, although it is in my opinion nice to nod to the tradition of olive oil in some form if you wish to call it Castile Soap.   

Around the world different societies have produced their own soap products from their environment.  In Ghana Africa, a traditional soap is produced, called African Black Soap commonly.  It's also referred to as anago soap & alato soap.  The predominant oils and fats used to make this soap are coconut oil, palm oil & shea butter.   

Castile and African Black Soap styled version of soap use a lye made technically from potassium hydroxide, hard soaps are made using caustic soda lye.  Lye is what soponifies (converts) the oils to a soap.  At the end of production no lye should exist.  Soaps made on a potassium hydroxide are softer and less drying on the skin.  Soap made on Caustic Soap create a harder, longer lasting soap.  

Read on and watch the rest of the short videos
Other emails from Plant Essentials
Oct 14, 2021

New Crystal stock PLUS more coming over the next two weeks! Weekly ONLINE FLASH SALE starts 20th October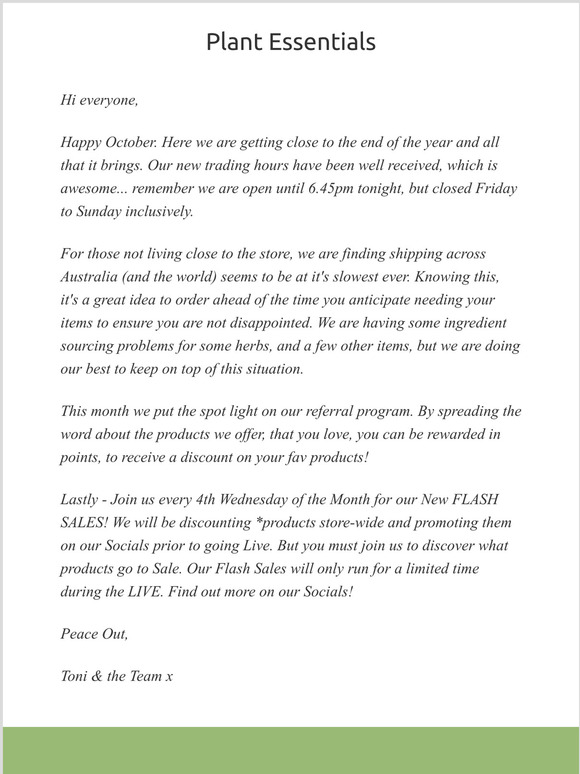 Sep 2, 2021

Tomorrow is our LAST Friday Trade! We have NEW Opening Hours &... another SPECIAL!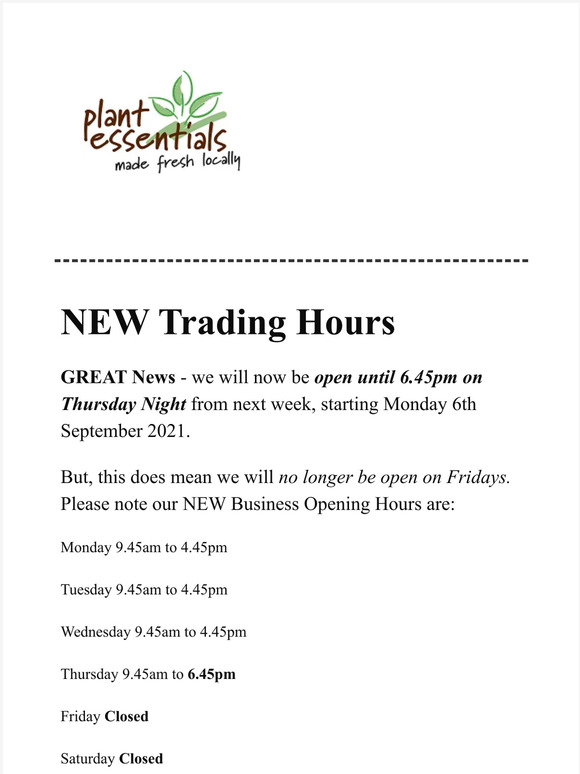 Aug 20, 2021

*This weekend only* ~ 100% Pure Australian Sandalwood essential oil, 10ml $49! | Last Herbs & Teas for Beginners class for the year coming up next weekend!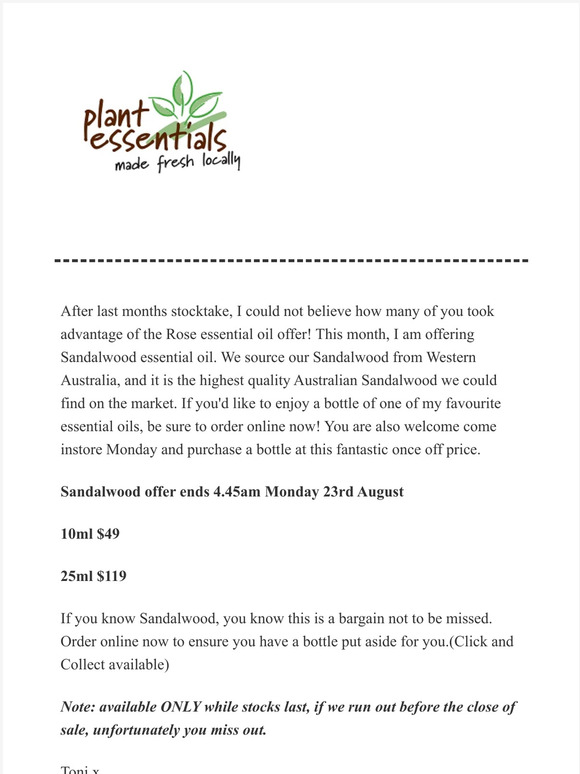 Jul 18, 2021

Plant Essentials - July News - Special announcement - business partnership opportunity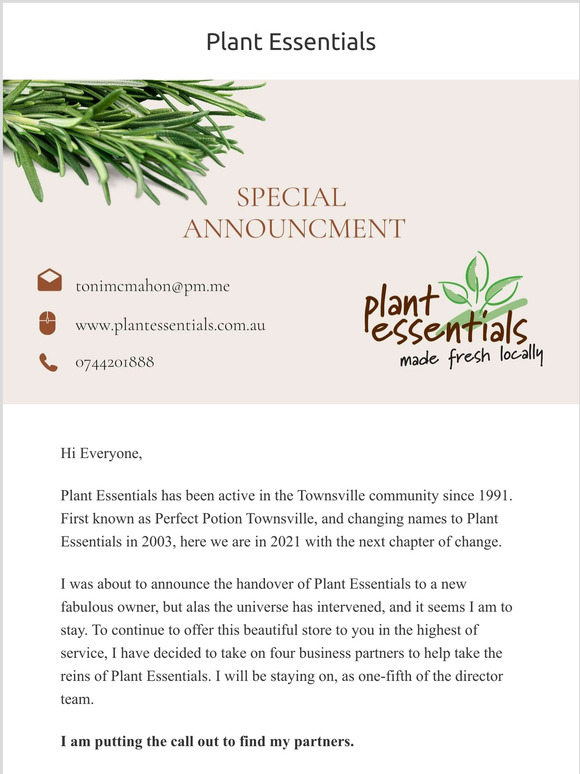 Shop without the noise.
Get our free newsletter of hand-picked sales you need to hear about from the web's best brands.