-celebrate the women of Red Carnation Hotels
This International Women's Day we honour the inspirational women working within our collection
This email was sent
Celebrate the exceptional
women of Red Carnation Hotels
Dear -,

Red Carnation was built on a foundation of strong female leadership from the very start by my mother, Beatrice Tollman, who ensured without exception that women have always been a key part of what makes our collection so special. Women can trust Red Carnation to provide an environment that is safe, where they can progress and grow, and be treated with respect.

The importance of gender equality was instilled in me from an early age, as I saw in so many ways my mother's leadership example, providing opportunities and supporting women in their roles with us. Her ongoing mentorship and ethics as a leader has been hugely significant, both to myself, my sister Toni and to all the women of Red Carnation.

I am so proud to continue my mother's vision and be part of a company that rewards women for their hard work and dedication in an industry where, historically, women have been excluded from positions of leadership. Very often, women are given responsibility without authority, but at Red Carnation our workforce is made up of 51% women, with nearly 40% in top managerial roles and equal pay opportunities for all.

Every day matters in how we respect our female team members but today, on International Women's Day, we are shining a special light on the extraordinary women in our collection and the common values they share – bringing passion, commitment and enthusiasm to everything they do. We also thank them for making Red Carnation a company where the feminine touch goes a long way.

As we continue to support our women in choosing to #BreakTheBias as strong female role models, we are all striving to make an enormous difference. We have already seen the changes driven by the women who came before us, so we must believe that we can make a difference to the lives of the women who come after us.

We all have a part to play, so keep pushing and keep empowering the women in your lives to achieve their dreams by breaking down the bias that holds us back.

With warmest wishes,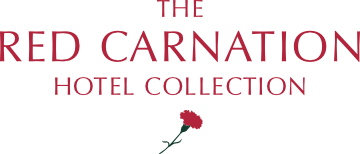 Red Carnation Hotels
14 Grosvenor Place, Belgravia, London, SW1X 7HH, United Kingdom
This email was sent to - because you are a past guest of Red Carnation Hotels, or previously opted in to receive our newsletters.
Your privacy is important to us. If you would prefer not to receive this newsletter in the future, please unsubscribe here. You can review how we use your data at any time by viewing our Privacy Policy.
Red Carnation Hotels 14 Grosvenor Place, BelgraviaLondon SW1X 7HH, United Kingdom Manage Email Preferences | Update Profile | One-Click Unsubscribe

Recent emails from Red Carnation Hotels

See more