Chapter #3 - The Italian tour: VENICE
Separate but together.
This email was sent
Chapter 3 
The Italian tour: VENICE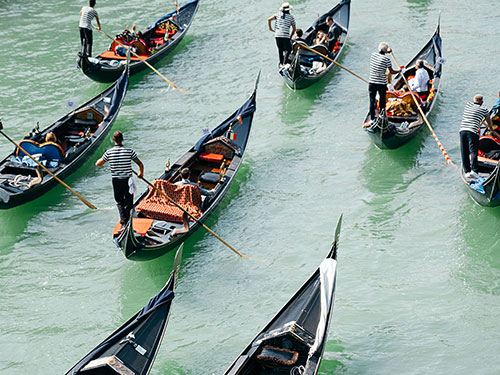 We thought it would be nice to keep you company again this week, sharing some beauty and inspiration with you as we tour some of Italy's most beautiful cities. 
You can also follow these tours on our Instagram and Facebook pages where each stop is narrated through images and precious thoughts. 

Our departure today is from one of the cities Roberto Coin loves most. It's the city where he was born and the inspiration for all of the Princess collections, one of the brand's biggest successes in recent years. But today, we're going to talk about another, lesser-known collection inspired by the palace that symbolizes Venice, Palazzo Ducale. 
Our activity hasn't stopped during these difficult days. Our departments are busy in smart-working mode and our personnel is still operative in order to guarantee the services we offer our clients. We're talking to you from our homes, which have become our offices, with our families around us. Maybe that's why, even though we're far away, we feel closer to you than ever. 

We'll start anew, together. See you soon. 


Roberto Coin
President of Roberto Coin SpA
Roberto Coin presents
PALAZZO DUCALE COLLECTION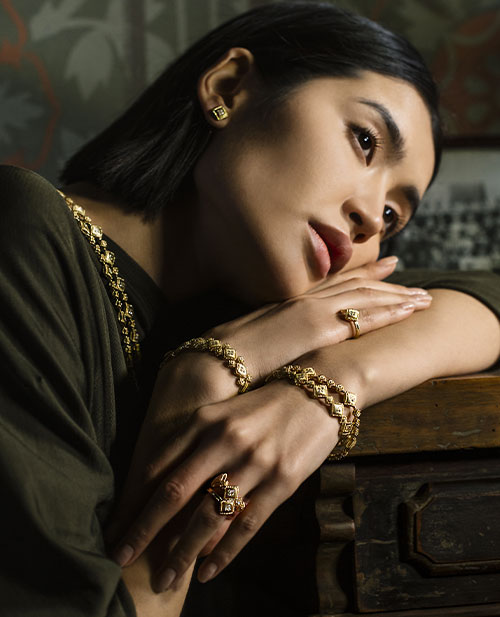 For Roberto Coin, who loves to search the world for creative connections, all things become a source of inspiration. He looks at palaces and sees living elements that populate the city, with their façades being the precious gowns they wear. It was precisely one of these gowns, the façade of Palazzo Ducale, that inspired Roberto Coin's collection of jewelry with the same name.

From marble to gold, the chiaroscuro effect that decorates the façade of Palazzo Ducale is reinterpreted using alternating black and white diamonds, and brushed and polished gold. A four-petal flower, the essence of Gothic art in Venice, is repeated in a regular sequence on the entire façade of the palazzo; in this collection of jewels, it is presented as a recurring floral design made with four diamonds, each of which is a petal. 

The strong geometric lines of the collection's design respect the rigid proportions dictated by the world of architecture but the jewels are also studded with rich details and symbolic references. This surprising harmony made of contrasts gives the pieces a look that is at once iconic and majestic, a tribute to the unique magic of Venice. 
FREE SHIPPING and FREE RETURN

Roberto Coin S.p.a. Viale Trieste 13 - 36100 Vicenza, Italy
Copyright ©2020 | All rights reserved

Recent emails from Roberto Coin

See more