Chapter #4 - Nature and its Golden Kingdom
Separate but together.
This email was sent
Chapter 4 
Nature and its Golden Kingdom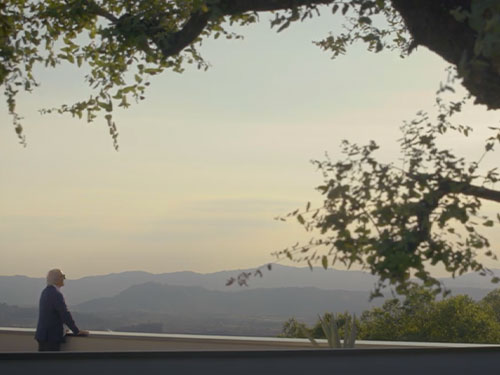 This week, as we continue our journey amid inspiration and beauty, nature is center stage, with its jubilation of colors that we, at Roberto Coin, love-colors that give us new energy with every changing season. 

We've chosen this theme because nature and animals are now living an unprecedented moment while we, as humans look on as spectators. In our empty cities, the steps we hear are not the usual ones; they're the steps of animals that have come from the countryside and from the woods to explore our deserted streets. Ducks, goats, wild boars and sheep, all intrigued by the unusual silence, have adventured into our city centers where they wander around freely, and dolphins swim near our seashores that until a short time ago were crowded with beach-loving tourists. 

The world has been turned upside down and the animal kingdom has taken over spaces that we considered our own until just yesterday. 
This is something that makes us smile, without realizing it; that makes us happy, knowing that even the most difficult of moments have a bright side and knowing that nature will always have surprises in store for us. 

We'd like to tell you about our magical animal kingdom using the language we know best the language of gold. Animalier is one of our best-loved lines throughout the world, made of one-of-a-kind pieces and limited editions, and nature, the most valuable resource of all, makes it the most precious among the precious. Each piece is both a tribute to the untamed perfection that it represents and an appeal to respect animals and the planet we share with them. 

So let's continue to stay close even though we're momentarily separated, because together we'll begin again soon. 



Roberto Coin
President of Roberto Coin SpA
Roberto Coin presents
THE GOLDEN KINGDOM
When the Animalier collection was created in the early 1980s, it exploded just like all of Italy was exploding, in a period of creative flurry, full of opportunities. It was the moment to be bold! Those were the years in which fashion was telling stories about the world and faraway places using fabric; why couldn't jewelry do the same using gold? This was the challenge that Roberto Coin decided to accept.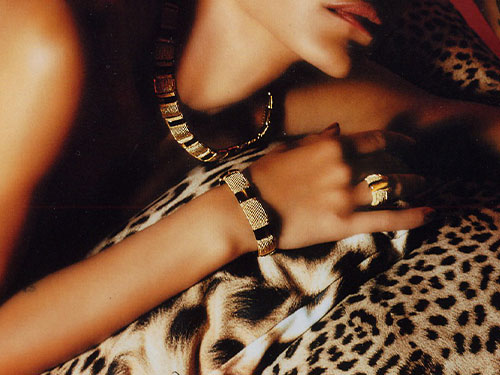 Credits: Vogue Italia 2002
Since then, Roberto Coin can often be seen at the door of his atelier, just back from one of his trips, carrying sketches of the animals that inspired him the most: from familiar barnyard animals to exotic beasts. Each animal in the collection is considered a guardian of the earth, a tribute to the respect for nature to be celebrated both with beauty and with the responsible ethics that are reflected in the choice of the precious stones and gold that make up every piece. The rest of Animalier's history is made of painstaking anatomical research, of the skills of the artisans that forge every detail and of technological experimentation, because reproducing the perfection of nature is not a simple task.
Over time, Animalier has followed the company's evolution and after almost 30 years, this collection is still considered an open chapter in Roberto Coin's creative universe, a chapter that becomes richer, year after year. The collection is populated by animals from the real world as well as by imaginary beings inspired by oriental legends or cartoons. In fact, in our atelier you may encounter a flying dragon, floating above the chatter of dozens of parrots, among the gaze of fish in the silence of the ocean and… even Nemo.
 
FREE SHIPPING and FREE RETURN

Roberto Coin S.p.a. Viale Trieste 13 - 36100 Vicenza, Italy
Copyright ©2020 | All rights reserved

Recent emails from Roberto Coin

See more