Your CV Is Missing Some Skills
Your Certificate is just a few lessons away
This email was sent

You too can get a 

 certificate

 

 

to propel your career now. It's easy!
LEARN NOW FOR 🆓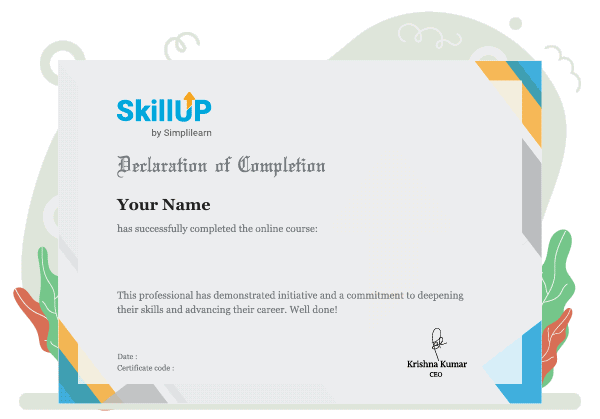 Hi -,
Unlock certificate(s) in today's most high-demand career fields: 

Step 1: Complete atleast 85% of the course (at 0 Fees)
Step 2: The certificate in your LMS gets unlocked 
Step 3: Add the certificate(s) to your CV. Share on your social media handles.


It's that easy!
EXPLORE COURSES
DOWNLOAD OUR MOBILE APP
JOIN THE CONVERSATION
 2009-2022 - Simplilearn Solutions Pvt. Ltd. All Rights Reserved.
If you do not want to receive these emails, you can unsubscribe here.