👋 Raise your hand if you want 100 FREE prints!
This email was sent


-,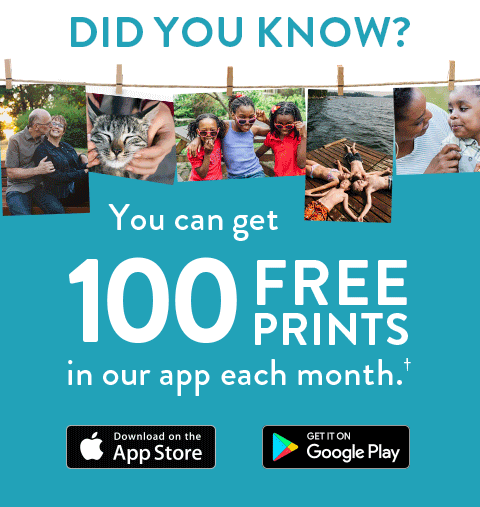 stay connected with snapfish
About your email subscription:
This email was sent to -. Add [email protected] to your address book to keep special offers coming.
Snapfish values your privacy. To learn more, please review our privacy statement.
If you no longer wish to receive Snapfish promotional emails, you can unsubscribe at any time. Snapfish, 100 Montgomery St, 14th Floor, San Francisco, CA 94104
Offer details:
*Click here for offer details.
†Conditions of the free prints offer:
1. A credit for 100 free 4x6 standard prints will be applied to your account after you download, open and login to the Snapfish App. Additional credit for 100 free 4x6 standard prints will be automatically applied monthly for a total of 12 months. Unused credits will expire at the end of each month. No promotion code needed; credits will automatically apply upon checkout. Additional prints will be charged at regular print and delivery prices. Offer excludes collage prints.
2. Offer only applies when ordering from the Snapfish App. Offer does not apply when ordering from Snapfish.com.
3. You can apply more than one code if you are ordering multiple items. However, only one discount may be applied to each item. Existing product credits are honored first and cannot be combined with coupon code.
4. Offer applies to mail-order purchases only and cannot be used for in-store pick up. All taxes and shipping fee apply.
5. May not be used in conjunction with any other offer.
6. Offer valid only for U.S. customers.
7. Offer is subject to change or cancellation at any time.