Exclusively for you, an immediate 10% discount!
This email was sent
FREE DELIVERY*
10%
special discount*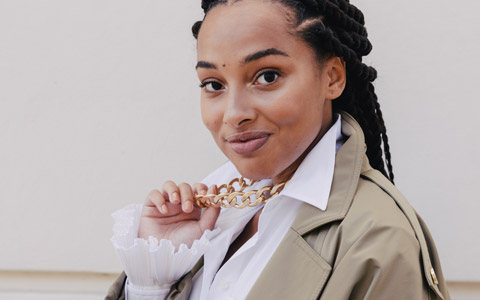 Just for you...
Hello,
At SPARTOO.CO.UK, we want you to enjoy the best shopping experience ever! So I have the pleasure to offer you:
-10% off

on a minimum purchase of £ 80

A new pair of sneakers, a shoulder bag or slim jeans: you just have to make your choice but beware: the offer is valid for 48 hours.
Code : 222542f68d
Shop now
*Offer valid until 15-05-2022, usable once on an order with a minimum purchase of £ 80 , non-refundable, not cumulative with other discounts or promotions, excluding partner products.
Our selection
Advantage
Spartoo
PREMIUM

Enjoy exclusive benefits for only £ 14.99 per year!

Your loyalty
rewarded

100 GBP spent
=
2 GBP earned
Follow us on:





Our apps :



My Account
Your loyalty rewarded
Benefit from our premium offer
Spartoo.co.uk is Europe's number 1 online shoe retailer. Our aim is to offer you a non-stop range of brands and models of shoes at the cutting edge of fashion: trainers, flat shoes , flip flops , boots , court shoes... And even slippers! # An extensive range: over 1000 brands (Converse, Geox, Doc Martens, Pataugas, Nike...) and over 70,000 models of shoes online. Come and discover the different styles we can offer you: Casual, Chic, Sport, Trainers, etc. You will find fashionable shoes in a wide range of well loved and well-known brands. # Trouble-free buying: SPARTOO.CO.UK makes browsing easy. Your pair of shoes is just a few clicks away! # Top-class service: Your satisfaction is our number one priority. Treat yourself at SPARTOO.CO.UK with hassle free ordering. Free delivery
- Free returns and exchanges
- Secure encrypted payment
- Track your consignments to follow your order's progress at any time
- Communication with our customer service experts who answer your questions from our call centre or by email
- Online help with our FAQ
Finally, our service providers (logistics, Hermes, Parcelroute, CIC bank) have been selected for their professionalism and quality of service. The celebrities named or featured in this newsletter have not endorsed, recommended or approved any of the selected items.



Manage your newsletters or unsubscribe