Custom Framing & Display Cases on Sale Now - $10 off through Tuesday Framing Sale Ends Soon - get your orders in today
This email was sent
Special Offer from SportsCollectibles.com - View this in your
web browser
.
FREE GROUND SHIPPING

over $100*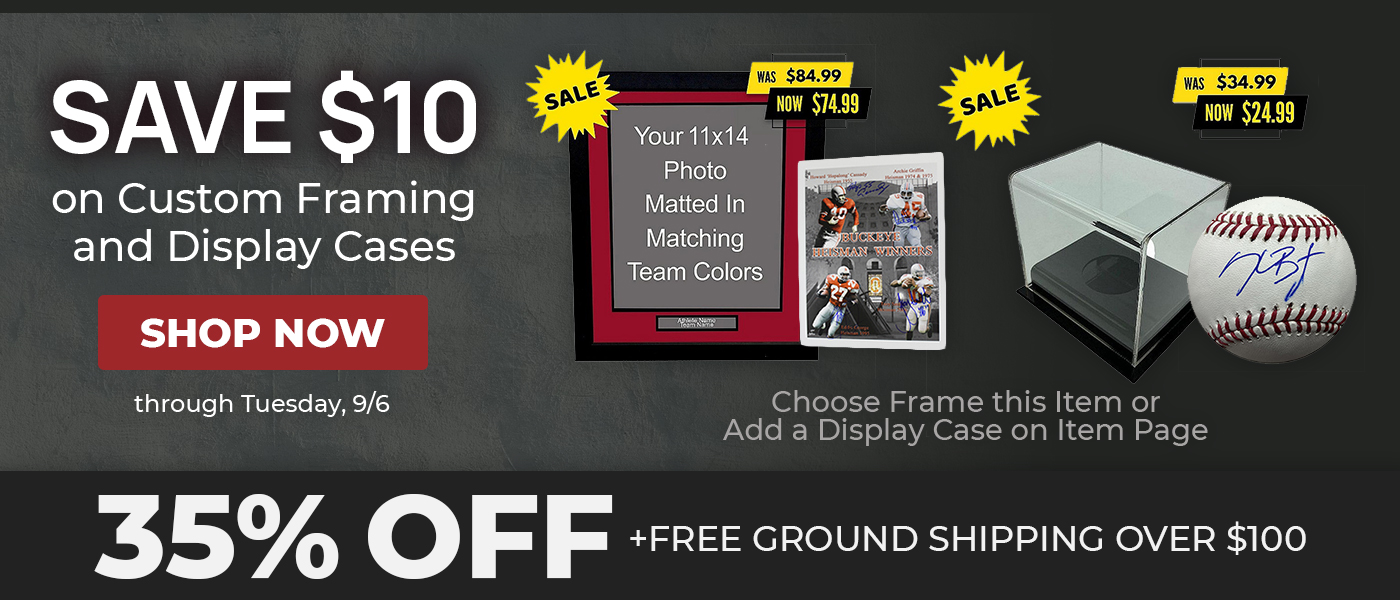 *Sale prices are shown on item page. Custom Framing and Display Cases are not valid with any other coupon code or discount. Frames and cases can be added separately or added when choosing a jersey, picture, football, baseball or pylon. Offer valid 9/1/22-9/6/22. Not valid on previous purchases or with any other discount. Custom framing requires an additional 10-12 business days processing time. Please call 800-793-9793 with any questions or concerns.

*While Supplies Last. No additional discount will be applied.
All sales are final. See FAQs for terms and conditions.







SHOP BY SPORT
---
ACCEPTED

---
FOLLOW US
---
* Excludes international and Canadian shipping methods, as well as Large Framed Items and Framed Jerseys do not qualify for free ground shipping.

4710 Eisenhower Blvd, Suite A-1
Tampa, Florida 33634
Phone: 1-800-793-9793
www.sportscollectibles.com

Look for more exclusive mailing list promotions and offers coming soon! SportsCollectibles.com is your best source for vintage and current sports memorabilia. Unsubscribe from Member-Only Offers.

me0v5AxvYy3DQ
Your email client cannot read this email because it contains HTML. You may want to upgrade your email client.
Recent emails from sports collectibles

See more