IT Pro Connect Newsletter
Resources and information that make IT connectivity easier
This email was sent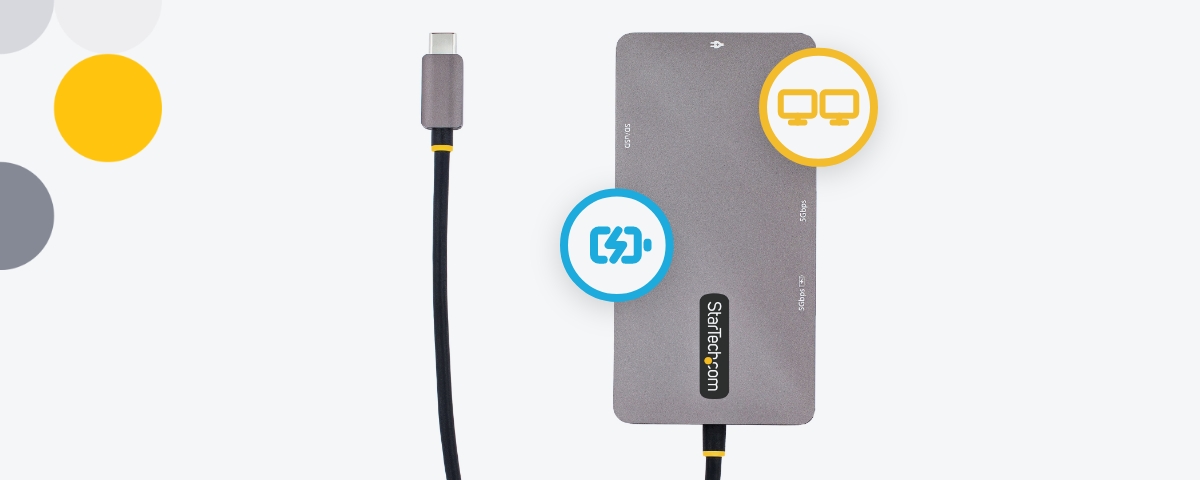 Learn how one cable can enable simultaneous docking & charging.
From our Blog: The Port
Learn about the newest trends and technologies
Find out how StarTech.com USB-C cables are designed to meet the rigorous performance requirements of IT Pros.
StarTech.com IT Pro Community
FAQs, technical knowledge base, forums and more.
Laptop Docks that Deliver IT Pro Performance – Available Now!
Subscribe to our YouTube Channel to stay up to date on the latest connectivity solutions
Free 24 Hour Support
 Monday - Friday

Support

Live Chat

Phone
Email
Thunderbolt and the Thunderbolt logo are trademarks of Intel Corporation in the U.S and/or other countries. USB Type-C and USB-C are trademarks of USB Implementers Forum. HDMI, High-Definition Multimedia Interface are trademarks or registered trademarks of HDMI Licensing LLC.
This email was sent by: StarTech.com, 45 Artisans Crescent, London, Ontario, Canada, N5V 5E9
No longer want to receive these emails? Unsubscribe.