IT Pro Connect Newsletter
How a USB KVM Crash Cart Adapter Can Make Server Management Easier How a USB KVM Crash Cart Adapter Can Make Server Management Easier
This email was sent
How a USB KVM Crash Cart Adapter Can Make Server Management Easier

Traditional rack consoles are not always a practical solution for businesses with multiple, remote locations managed by travelling IT technicians. Learn about an easy way to manage and troubleshoot headless servers, kiosks, and ATMs using your laptop and a portable KVM crash cart adapter.
StarTech.com IT Pro Community
FAQs, technical knowledge base, forums and more.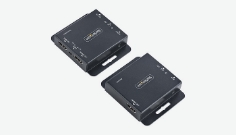 This article explains how to get the highest quality signal from your source to your display when you use an HDMI extender.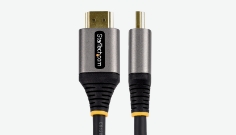 Learn the differences between HDMI 1.4, HDMI 2.0 and HDMI 2.1 cables as well as the advantages of using each type.
During this informative session, StarTech.com experts will discuss a range of unique KVM use cases, from accessing servers, kiosks and other systems with a USB crash cart adapter to leveraging KVM switches and extenders for remote access and other advanced applications.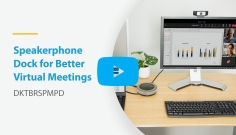 Learn more about this all-in-one multiport adapter, providing a speakerphone for virtual meetings or conference calls, and full docking station functionality in the office, from home, or on the road.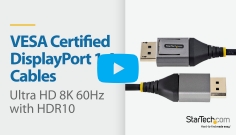 Learn about the benefits of using IT Pro performance grade DisplayPort cables over consumer grade cables in your business technology solutions.
Subscribe to our YouTube Channel to stay up to date on the latest connectivity solutions
The IT Professional's trusted source for performance connectivity accessories.
IT Pro Performance

Compatible, Reliable,
Lab Tested

Hard-to-find Made Easy

Thousands of accessories
supporting over 200 technologies

Free 24 Hour Support

Experienced Tech Advisors 
Online Technical Resources
Free 24 Hour Support
 Monday - Friday
| | | | |
| --- | --- | --- | --- |
| Support | Live Chat | Phone | Email |
Thunderbolt and the Thunderbolt logo are trademarks of Intel Corporation in the U.S and/or other countries. USB Type-C and USB-C are trademarks of USB Implementers Forum. HDMI, High-Definition Multimedia Interface are trademarks or registered trademarks of HDMI Licensing LLC.
This email was sent by: StarTech.com, 45 Artisans Crescent, London, Ontario, Canada, N5V 5E9
No longer want to receive these emails? Unsubscribe.