Webinar: Performance Cables for UHD Environments
Discover the secret to enabling your Ultra HD display solutions Discover the secret to enabling your Ultra HD display solutions
This email was sent
Discover the secret to enabling your Ultra HD display solutions
Choosing the Right Cables for Performance in Ultra HD Environments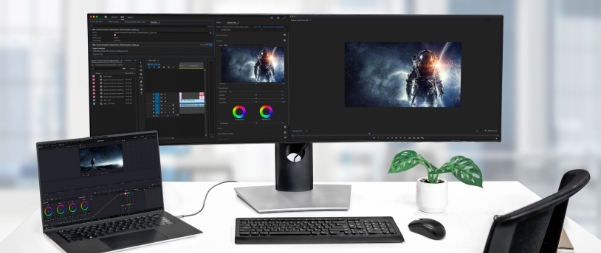 Join this 30-minute technical session to discover the secret to enabling your Ultra HD display solutions.
When: December 7 at 11am ET

What you'll learn:
What defines an Ultra HD environment

Why some businesses are moving from 1080p to UHD resolutions

Why older cables can't perform in Ultra HD display applications

Warning signs that your cable may be causing your display issues

What type of display cables can support your UHD environment

Real-world application advice

Who can benefit:
This session is designed for IT pros who are looking to upgrade their workforce's display solutions to the latest technology and future proof their investment to ensure lasting performance.

Who you'll hear from:
Join three of StarTech.com's top experts as they discuss why USB-C, Thunderbolt, HDMI, and DisplayPort cable quality matters when deploying Ultra HD (UHD) displays. StarTech.com's Director of Category Management, Lynne Elliott, Digital Merchandising Manager, Daryl Hunt, and Director of Content and Community, Jeff Sullivan, will take a deep-dive into the cables and connections necessary to enable performance in UHD environments.
Lynne Elliott
Director of Category Management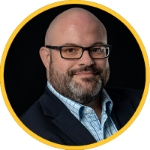 Daryl Hunt
Digital Merchandising Manager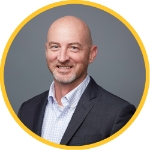 Jeff Sullivan
Director of Content and Community
Can't make it to the live webinar? Register now for on-demand access after the live session.
Interested in learning more about this webinar topic or a past webinar?

Join us on the IT Pro Community for access to educational content, discuss the latest technology trends and other resources. 
Free 24 Hour Support
 Monday - Friday

Support
Live Chat

Phone
Email
This email was sent by: StarTech.com, 45 Artisans Crescent, London, Ontario, Canada, N5V 5E9
No longer want to receive these emails? Unsubscribe.