Be Well - Try our NEW Organic Blazing Cider Blend to Support Overall Health and Well-Being!
Email sent: Mar 9, 2021 1:00pm
Be Well - Try our NEW Organic Blazing Cider Blend to Support Overall Health and Well-Being!
Be Well with Blazing Cider Support!
Organic Blazing Cider is our very own version of the well-known apple cider vinegar-based tonic "Fire Cider." It is a tasty blend of slightly spicy, warming, organic herbs and spices including ginger, cayenne, and turmeric. It makes a delicious brew to help support overall health and well-being year-round and is the perfect addition to your daily wellness routine. It can also be a healthful culinary addition to many recipes and drinks
.
Once you try it, you'll be hooked for sure! 
What is Fire Cider exactly?
The "Fire Cider" formula and name were coined by herbalist Rosemary Gladstar in the 1980s. The traditional tonic is a mixture of healthful herbs and spices including garlic, hot peppers, onion, and more. Those herbs are combined with apple cider vinegar, which infuses together for several weeks; and honey is added to the finished tonic. Rosemary taught her students how to make fire cider at the school she founded - The California School of Herbal Studies. She also published the tonic recipe in her very first book. It became so popular in part because it was made from common kitchen ingredients that were easy to find and inexpensive. It's very simple to make, and tastes great, with just the right amount of sweet, sour, and spicy.
The "Fire Cider" recipe has since been adapted countless times over the last 40 years with hundreds of different variations. It has been sold by other herbal companies, cited in several books, and added to the winter health curriculum at many herbal schools. Rosemary Gladstar encouraged experimentation with the ingredients, and to make it your own. So, you can try adding any number of other herbs and spices to our Organic Blazing Cider blend to make your own unique versions of this delicious healthful tonic!
Organic Blazing Cider


Available in 1 pound and 4 ounce 

Ingredients: Organic onion, organic garlic, organic astragalus root, organic ginger root, organic orange peel, organic turmeric root, and organic chili pepper flakes.

 
*See our Blazing Cider Recipe & Serving Suggestions here!

Other emails from Starwest Botanicals Inc.
Jun 1, 2021

Are you Sponge Worthy? Take 15% Off Starwest Sea Sponges and Bath Accessories in June!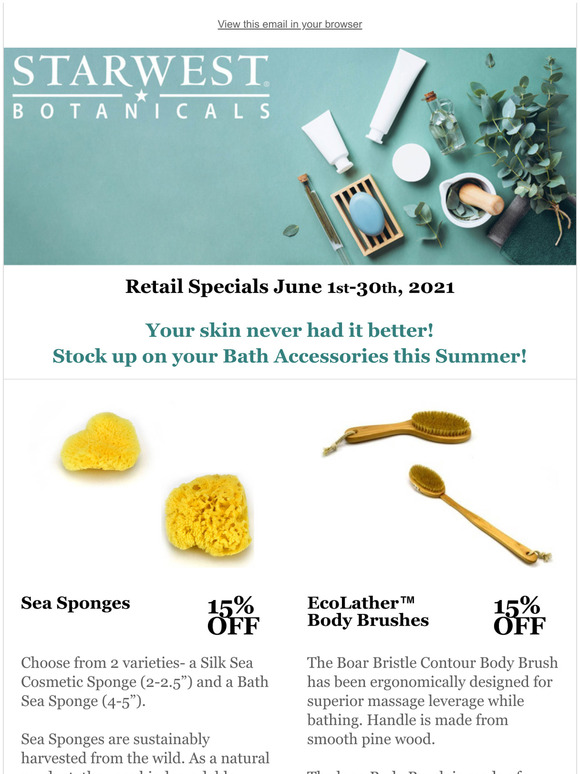 May 25, 2021

Summer's coming but you can still have Spring in the air with our NEW Aroma Mist Diffuser!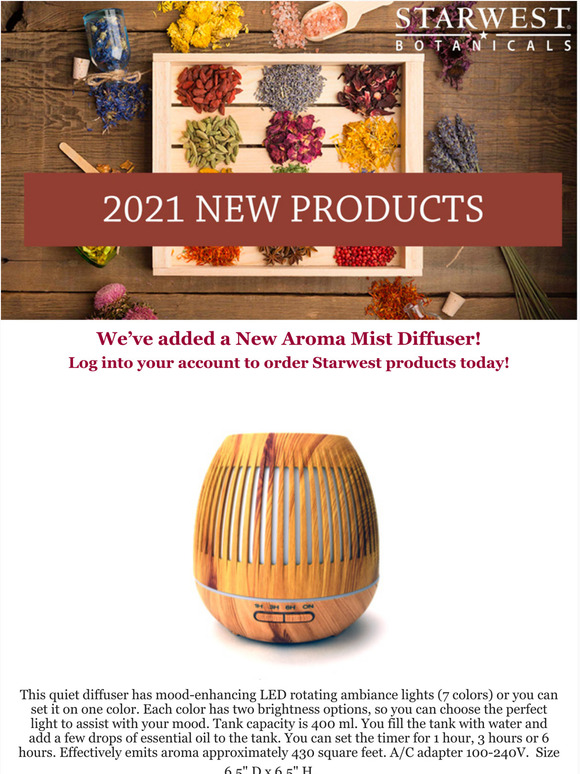 May 18, 2021

Spice up your life with Starwest Herbs and Spices! Introducing 16 NEW varieties in 2021!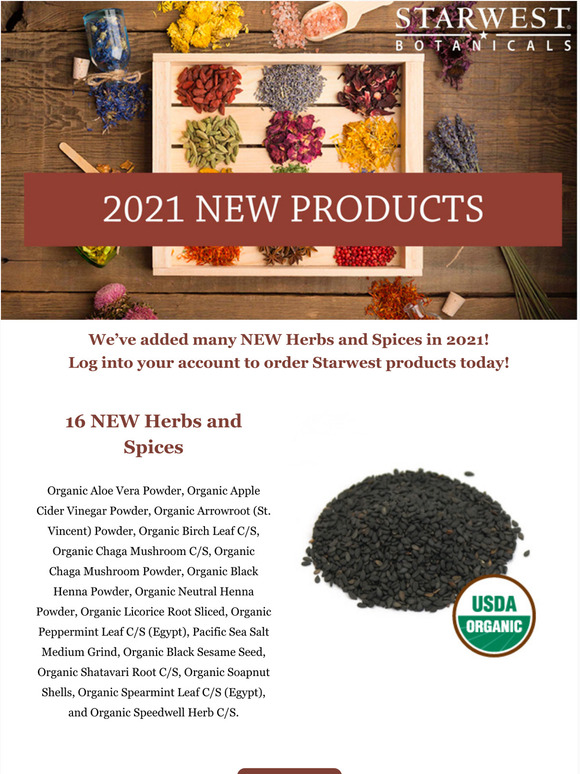 May 4, 2021

May is the time to prove how green your thumb is with Starwest Sprouting Seeds & Accessories! Start small, grow big.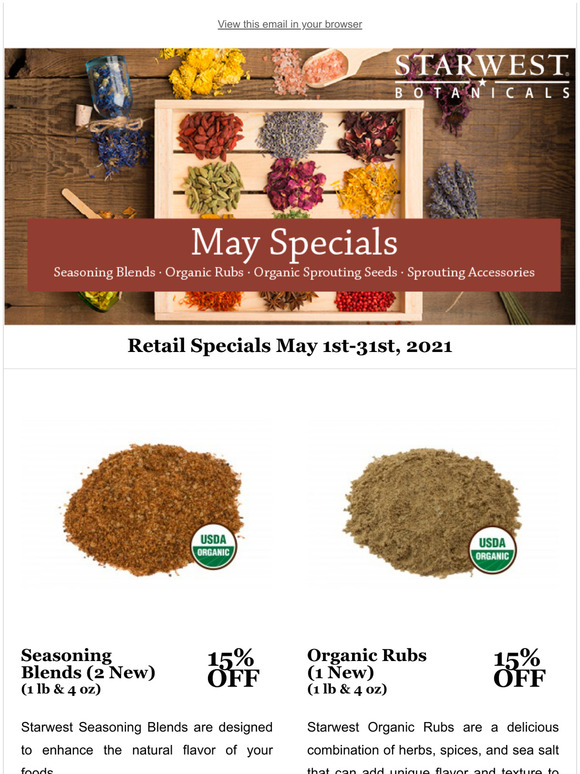 Shop without the noise.
Get our free newsletter of hand-picked sales you need to hear about from the web's best brands.