Spring into Insider News! 🌼
Email sent: Mar 12, 2019 3:22pm
Cool Clips, Living Well Through Dance, Outback Limited and 2020 Legacy News, 0% APR Financing and more!
Just a reminder that you're receiving this email because you have expressed an interest in Subaru of America. Don't forget to add us to your address book so we'll be sure to land in your inbox! You may manage preferences or unsubscribe here.
 

| | |
| --- | --- |
| | March 2019 |

 
Cool Clips
 

The Subaru Outback is built to maximize versatility, durability and all-around safety. Watch and learn more about the 2019 Subaru Outback 2.5i and 3.6R Limited – from its interior comfort to its rugged capability.


 

 

2020 Subaru Legacy Walkaround ►

 

With innovative safety technologies, an available turbocharged SUBARU BOXER® engine, and a redesigned interior, the all‑new 2020 Subaru Legacy is the most spacious, refined and advanced Legacy yet.


 

 

Launch Control: Season 6, Episode 9 ►

 

David Higgins and Patrik Sandell compete on new stages at the Idaho Rally. With Higgins on the verge of another championship, Sandell aims to take the event win.

 

Watch what happened ►
Get 0% APR financing1

on all new 2019 Outback models.


Now through April 1, 2019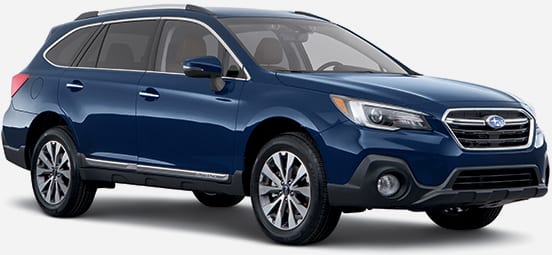 Subaru News
Subaru Loves the Earth

 

Thanks to Subaru and its participating retailers working together with TerraCycle®, one million pieces of hard-to-recycle waste have been collected so far as part of the Subaru Loves the Earth program.

 

Participating Subaru retailers encouraged customers, employees and community partners to recycle waste items that are commonly thought of as hard-to-recycle, including snack wrappers, disposable cups and lids, and coffee, tea, and creamer capsules.

 

The collected waste can be made into useful, high-quality recycled products, such as park benches, picnic tables, and playground materials, and donated by Subaru retailers to community partners. Learn more about TerraCycle's recycling process and other ways Subaru Loves the Earth.

Living Well is About Finding Balance – Dance Has It All

 

Read the latest from Drive magazine to discover how dancing can help bring balance to your life and wellbeing. Learn about the ways you can incorporate dance into your life whether you're hitting the dance floor at a local bar or cutting a rug at home in your jammies.

 

Read now »

 

Five Things to Know about Subaru EyeSight®

 

EyeSight Driver Assist Technology2 is the culmination of everything Subaru engineers know about safety – and Subaru has sold more than one million EyeSight-equipped vehicles.

 

  1. 
The core of the EyeSight system is its set of dual color cameras. Intelligently and unobtrusively placed near the rearview mirror, they scan the road for unanticipated dangers.

 

  2. 
EyeSight features include: Pre-Collision Braking, Adaptive Cruise Control, Lane Departure and Sway Warning, and Pre-Collision Throttle Management.

 

  3. 
Pre-Collision Braking can apply full braking force in an emergency, helping you avoid or reduce frontal impacts.

 

  4. 
Subaru EyeSight Driver Assist Technology reduces the rate of rear-end crashes with injuries by up to 85%.3

 

  5. 
All 2019 Subaru models with EyeSight receive the highest possible rating for front crash prevention from IIHS.

 

 

Outdoor Enthusiast Wins Big in Subaru Sweepstakes

 

This past summer, Subaru and outdoor retailer REI hosted an adventure-focused experiential event series, during which attendees could enter to win a brand new 2019 Ascent SUV.

 

The winner, Nicole Fisher, was randomly selected from among the eligible entrants. The California native picked up her Subaru Ascent Touring SUV with her family in tow at Carlsen Subaru in Redwood City, CA, last month.

 

"Winning the Ascent is unreal. Subaru vehicles have excellent driving ability in the mountains, so I'm really looking forward to taking it out on all types of terrain and access trails," she said.

 

The self-proclaimed adventure-seeker plans to use her new 3-row Subaru Ascent to camp in the Sierra Nevada mountains, as well as to kick off her latest hobby, splitboarding.

Did You Know?

 

Every Certified Pre-Owned Subaru gets an extensive 152-point safety inspection! Anything that doesn't meet our high standards is repaired or replaced, so you can be confident that your Subaru is fully checked, factory-covered and ready for new adventures.

 

Special Finance Rates start as low as 1.99% APR Financing4 on Subaru Certified Pre-Owned Vehicles.

 

Find a Subaru retailer »

2019 Best Resale Value Awards

 

The 2019 Subaru Legacy, Outback and Crosstrek were named 2019 Best Resale Value in their classes by Kelley Blue Book.5

 

 

See what it's like to own a Subaru by connecting with real owners.

 

 
Apply for Financing

 

Looking to finance a new or pre-owned Subaru? We offer you several distinct advantages with the Subaru Motors Finance program available through your Subaru retailer:

 

  • 
Competitive finance options

 

  • 
Flexible payment options

 

  • 
Paperless statements that are convenient, secure and Earth‑friendly

 
  • 
Experienced, professional customer service representatives

 

  • 
Access to account information when you want, where you want

 

 

When you see as many miles as Subaru owners do, you're bound to have a few great stories to tell. We invite you to browse through our gallery of Subaru owner experiences.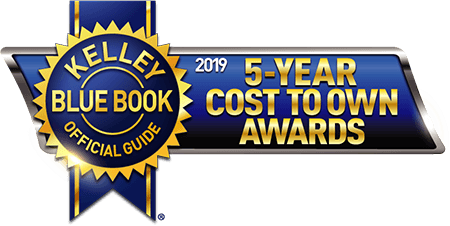 Subaru has the lowest
5‑Year Cost to Own of all brands
for 2019 according to Kelley Blue Book.6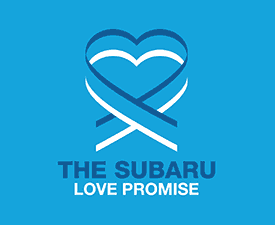 The Right Thing to Do

 

When the employer of a devoted caregiver for a local residential community learned that she walked miles each day due to unreliable transportation, see how he and Faulkner Subaru stepped up to show they care.

 

See how they helped »

 

Subaru Loves Pets

 

Five Star Subaru of Grapevine, TX, helps saves the lives of homeless pets in need of costly medical treatment through Operation Kindness, the largest, no-kill animal shelter in North Texas. Learn how the retailer contributes to the care of more than 5,000 homeless pets each year.

 

Learn more »
Subaru is Kelley Blue Book's
Most Trusted Brand for
four years running.7

Eight Ways to
Improve Fuel Economy
Insider Tips
Improved fuel efficiency is easier on your wallet and better for the planet. Follow these tips to help increase your fuel efficiency:

 
  1. 
Don't idle for more than 30 seconds. Turn off your engine and save gas!

 

  2. 
Eliminate excess weight from your trunk and luggage racks.

 

  3. 
Avoid jackrabbit starts and stops, which can significantly reduce fuel economy.

 

  4. 
Use air conditioning conservatively to consume less fuel and decrease emissions

 

  5. 
Follow the recommendations for fuel octane in your Owner's Manual and use higher octane gas only if it's recommended.

 

  6. 
Use "energy-conserving" motor oil that contains friction-reducing additives to improve fuel economy. Conform to the manufacturer's recommendation when changing oil.

 

  7. 
Keep your tires properly inflated to save 2-3 percent in fuel economy. Tires can lose one pound of pressure per month.

 

  8. 
Follow a preventative maintenance schedule according to your Owner's Manual guidelines to enhance engine performance.
Source: Liberty Mutual Group
Did You Know?

 

Subaru drivers who switch to Liberty Mutual could save $509 on auto insurance.8 Plus, you'll have access to exceptional benefits, including New Car Replacement,9 Accident Forgiveness10 and more.

 

Switch today and save »
 

Subaru EyeSight Driver Assist Technology2 reduces the rate of
rear-end crashes with injuries by up to 85%.3
What Do You Think?
We'd love to hear what you think of the Subaru Insider so we can make it your best source for current Subaru news.

 

Leave feedback »


 
For other customer service-related questions, comments and product information, or to change your address or ownership information:

 

Contact Subaru »


 
Wanted:
Your Subaru love story. Joy rides. Adventures. Love notes.

 

Share your story »
^ The tradename "Subaru Motors Finance" and the Subaru logo are owned / licensed by Subaru of America, Inc. and are licensed to JPMorgan Chase Bank, N.A. ("Chase"). Retail / loan accounts are owned by Chase.

1 Now through April 1, 2019 get 0% APR Financing on all new 2019 Outback Models. No down payment required. Offer may vary by location. Other rates and payment terms available. Cannot be combined with any other incentive. Financing for well-qualified applicants only. Length of contract is limited. Subject to credit approval, vehicle insurance approval and vehicle availability. See participating retailers for details. Must take delivery from retailer stock by April 1, 2019.

2 EyeSight is a Driver Assist Technology that may not operate optimally under all driving conditions. The driver is always responsible for safe and attentive driving. Technology effectiveness depends on many factors such as vehicle maintenance, weather and road conditions. See Owner's Manual for complete details on system operation and limitations.

3 Based on IIHS reporting data as of January 2017 from MY2013-2015 Subaru models equipped with EyeSight through 2014.

4 Special finance rates available on all Subaru Certified Pre-Owned used vehicles 2019-2014 model years. No down payment required. Cannot be combined with any other incentive. Financing for well-qualified applicants only. Length of contract is limited. Subject to credit approval, vehicle insurance approval and vehicle availability. See participating retailers for details. Must take delivery from retailer stock by April 1, 2019.

5 Vehicle's projected resale value is specific to the 2019 model year. For more information visit www.kbb.com. Kelley Blue Book is a registered trademark of Kelly Blue Book Co., Inc.

6 2019 model-year vehicle's projected cost to own for the initial five-year ownership period is based on the average Kelley Blue Book 5-Year Cost to Own data which considers depreciation and costs such as fuel and insurance. For more information, visit Kelley Blue Book's kbb.com. Kelley Blue Book is a registered trademark of Kelley Blue Book Co., Inc.

7 2015–2018 Kelley Blue Book Brand Image Awards are based on the Brand Watch™ study from Kelley Blue Book Strategic Insights. Award calculated among non-luxury shoppers. For more information, visit www.kbb.com. Kelley Blue Book is a registered trademark of Kelley Blue Book Co., Inc.

8 Average annual savings based on countrywide survey of new customers from 8/1/15 to 8/1/16 who reported savings from prior premiums when they switched to Liberty Mutual. Savings comparison does not apply in MA.

9 Applies to a covered total loss. Your car must be less than two years old, have fewer than 30,000 miles and have had no previous owner. Does not apply to leased vehicles or motorcycles. Subject to applicable deductible. Not available in NC or WY.

10 ACCIDENT FORGIVENESS NOT AVAILABLE IN CA. Terms and conditions apply.

Please do not reply to this message. To obtain information on how to contact Subaru of America, Inc., visit our website at subaru.com/contactus, or call (800) 782‑2783.

 

You received this message because you opted in to receive communications from Subaru of America, Inc.

 

We respect your privacy and if you prefer not to receive any future email messages from us, please manage preferences or unsubscribe here.

 

Subaru of America, Inc., PO Box 9103, Camden, NJ 08101-9877

 

© Subaru of America, Inc. | Conditions of Use | Privacy Policy | California Privacy Rights | Subaru.com



Shop without the noise.
Get our free newsletter of hand-picked sales you need to hear about from the web's best brands.