Explore the future of market research at FastForward Live
This email was sent
Hear insights from Allbirds, Poshmark, and Cowboy Ventures
Explore the future of market research. What's now. What's next.

FastForward Live
Virtual event | June 10, 2021, 9am PT



Delivering a win in your market can only be done when you have the right data at the right time. Whether you're a brand leader, a marketer, an insights guru, or looking to invest in the next big thing, you need to constantly stay on top of fast-moving trends.

Join your forward-looking peers as we investigate how curiosity, resilience, and agility can help you successfully track brands, markets, and trends. Register now and secure your spot for a half-day of learnings, innovation, and surprise guests. Don't miss this chance to hear speakers from Allbirds, Cowboy Ventures, Poshmark, and ESOMAR.


3 industry expert tracks:

Deliver authenticity in B2C

Define your mark in B2B

Invest in the next big thing

Featured speakers
include:

Joey Zwillinger


Co-founder, Co-CEO, Allbirds

Allbirds: The brand that made sustainability stylish



Aileen Lee


Founder and Managing Partner, Cowboy Ventures

The art of making sure-fire investment decisions– fast



Steven Tristan Young


CMO, Poshmark

Why authentic brands win consumers' hearts



Judith Passingham


Chair, ESOMAR Professional Standards Committee

Dissecting data quality: How good is the data behind your decisions?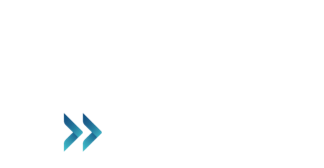 Explore the future of market research. What's now. What's next.




 

Survey the people who matter to you


Customers     |     Employees     |     Market








This email was sent to -. You have received this email as a registered user of surveymonkey.com.
Apple and the Apple logo are trademarks of Apple Inc., registered in the U.S. and other countries. App Store is a service mark of Apple Inc.



© 2021 SurveyMonkey Europe UC, 2 Shelbourne Buildings, 2nd Floor, Shelbourne Road, Ballsbridge, Dublin 4, Ireland.



Unsubscribe  |  Privacy  |  Help  |  View in browser