SVS Audiophile Happy Hour Returns with Scorching Giveaways and Home Theater Tips!
Email sent: Jul 20, 2021 5:00pm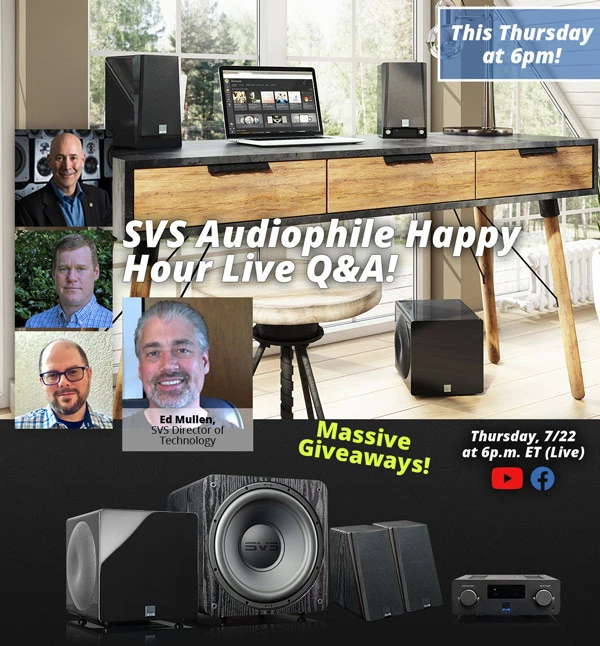 SVS Audiophile Happy Hour Returns This Thursday with Big Giveaways and "Lightning Round" Live Q&A!
Grab a frosty beverage as the SVS Audiophile Happy Hour returns this Thursday, July 22 at 6 p.m. ET, live on the SVS Facebook page and YouTube channel with massive giveaways, a live Q&A session, and useful home theater tips. Director of Technology, Ed Mullen, will join Gary, Larry, and Nick for the festivities and to help with the extended "Lightning Round" of your questions answered live. 

Giveaways for the evening include, an SVS SB-1000 Pro Subwoofer, Prime Elevation Speakers, Prime Wireless SoundBase, and a 3000 Micro subwoofer. Leave a comment during the live stream and you're eligible. Winners chosen at random and announced live on-air.

We're also building a new SVS playlist for the SVS Qobuz and Spotify channels, "Songs to Christen Your Speaker System To." We want to know what songs you put on first after adding new speakers or other gear, so get your suggestions ready!

Be sure to set up notifications on Facebook or YouTube and be ready to tune into the SVS Audiophile Happy Hour this Thursday, July 22, at 6 p.m. ET so you don't miss the fun!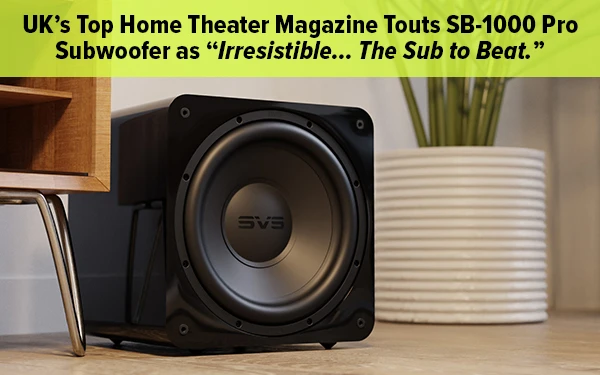 The hardened home theater critics from Home Cinema Choice in the UK were effusive in their praise of the SVS SB-1000 Pro after comparing to more expensive models, declaring,
"The SVS SB-1000 Pro renders these carefully designed bass signatures with nuance but does so with a visceral energy. By the end I actually felt shellshocked… Once you factor in the price, the SB-1000 Pro becomes irresistible, and is now the budget sub to beat."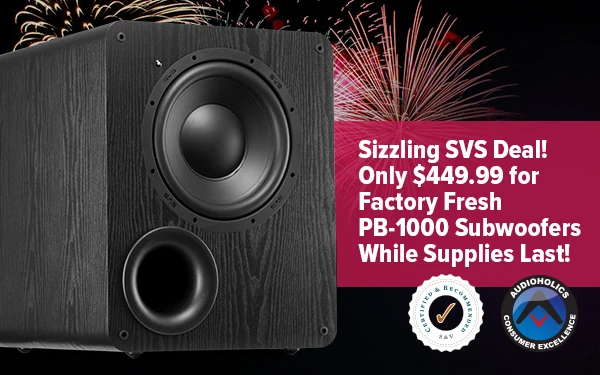 The wildly popular PB-1000, one of the most awarded SVS subwoofers of all-time, drops to its lowest price ever for an extremely limited time! Brand new and factory sealed, shop now for this rare deal on a subwoofer that Sound & Vision described as, "The best thrill ride I've gotten from a $500 sub."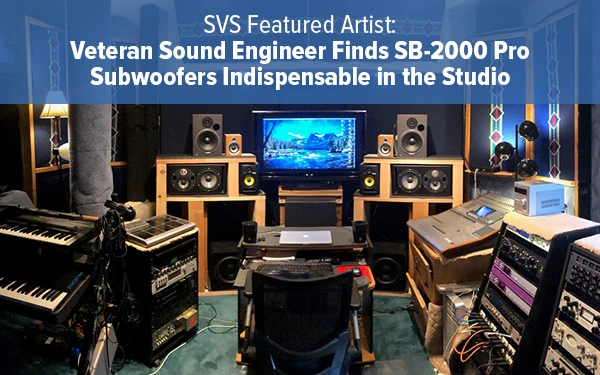 Making music used to involve getting musicians together in a room, recording multiple tracks, and layering them together in a cohesive way. Now, as the world has become more virtual, the process is evolving. In this interview, Michael Lewis, owner of The Song Mill Studios, discusses how creating music has changed, the importance of bass, and why his dual SVS SB-2000 Pro subwoofers have him saying, "Oh, my gosh, how did I ever function without them?"
@SVS_Sound Featured Instagram Post
After dual PC-2000 subwoofers arrived on his doorstep, this private user proclaimed, "The twins have arrived. I haven't smiled this much since my wedding day!"
Follow @SVS_Sound on Instagram and tag #soundrevolution for a chance to be featured in an upcoming newsletter.
Easy Monthly Payments on SVS Speakers and Subwoofers.

Other emails from SVS Home Audio Speakers & Subwoofers
Oct 6, 2021

SVS SB16-Ultra Compared to Muhammad Ali & The Art of Speaker & Subwoofer Placement.
Sep 29, 2021

SVS Audiophile Happy Hour Returns This Thursday with Huge Giveaways & Todd Anderson of AV Nirvana.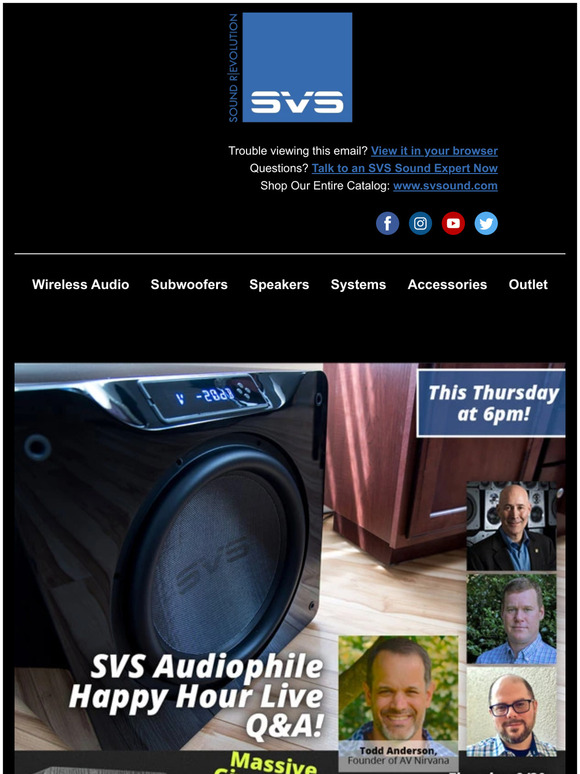 Sep 22, 2021

SVS Ultra Tower Speaker Soars in Review and Video on How to Reduce Subwoofer Room Rattle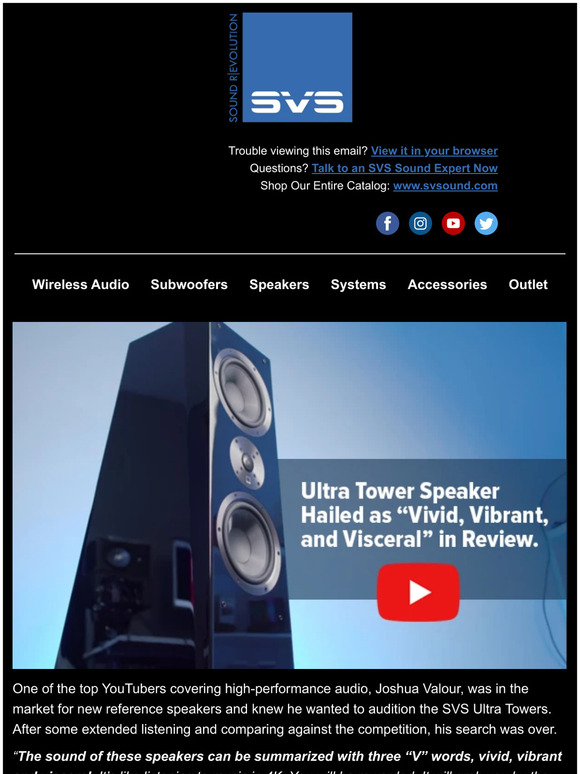 Sep 15, 2021

3000 Micro Touted as Shockingly Deep & Candid Interview with Gary and Nick from SVS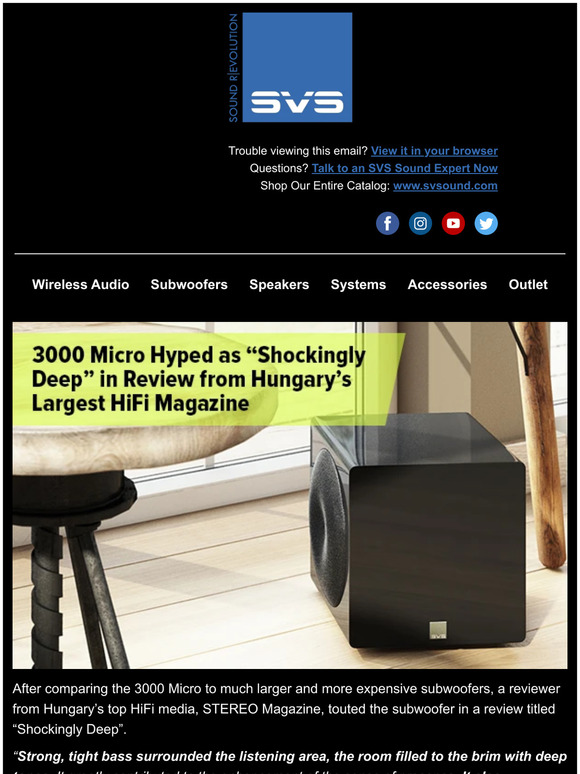 Sep 7, 2021

SVS Audiophile Happy Hour Back This Thursday with Massive Giveaways, Live Q&A and More.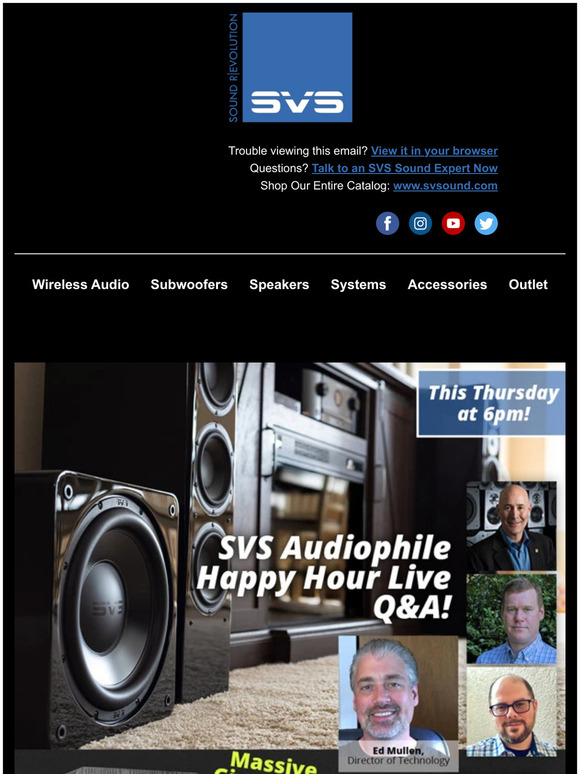 Aug 31, 2021

SVS Labor Day Outlet Store Blow-out Event Starts Now! Up to 40% off Speakers and Subwoofers.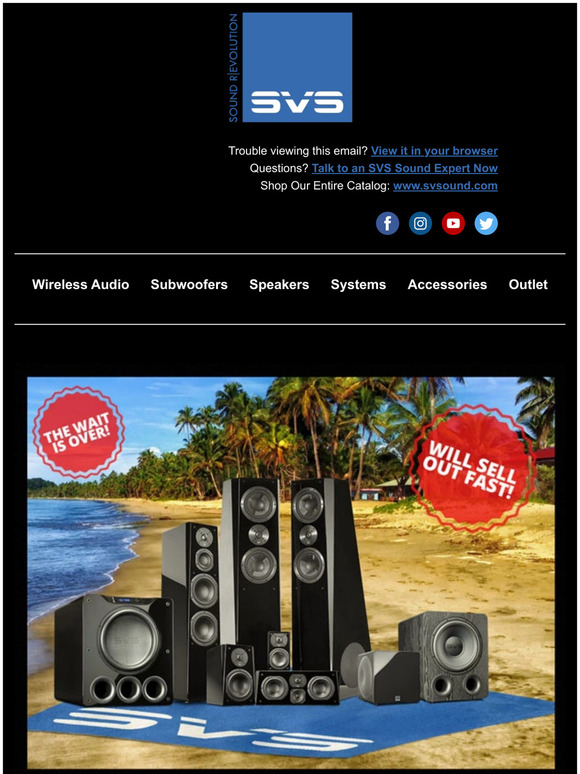 Shop without the noise.
Get our free newsletter of hand-picked sales you need to hear about from the web's best brands.