SVS Prime Satellite 5.1 Touted as Soundbar Slayer & Benefits of Dual Subwoofers Blog
Email sent: Jan 8, 2021 3:30pm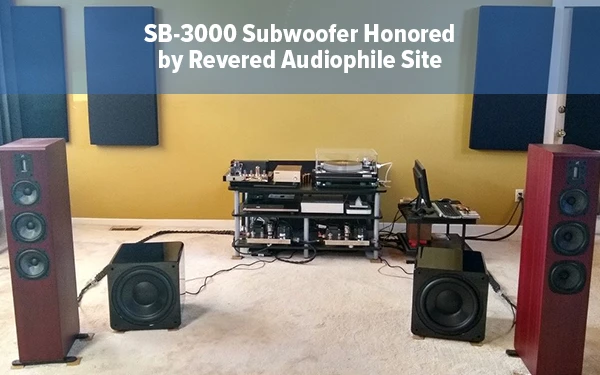 Known for detailed and critical reviews of the highest-end speakers, popular audio site Positive Feedback reviewed a pair of SVS SB-3000 subwoofers with a variety of demanding music in a 2-channel setup, before proclaiming:
"These subs allowed me to discover low frequency information that let me appreciate compositions in a different way. Because the foundation became more accurate, pronounced, and coherent, the music just made more sense. The SVS subs enhanced my system in terms of soundstage, dynamics, and is the most cost-effective way I know of to transform your monitors or floorstanders into a full-range system."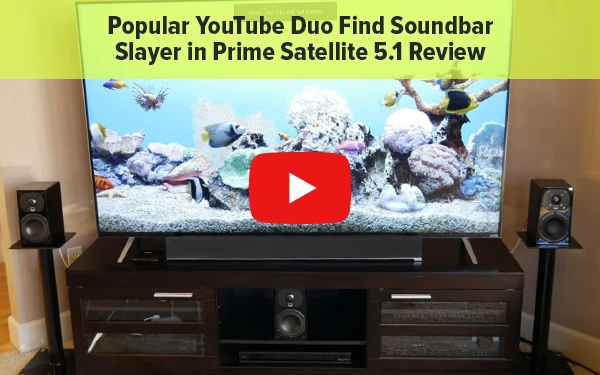 Seeking a compact and affordable home theater surround system that would put soundbars to shame, YouTube creators, TwoGuyzTech, put the Prime Satellite 5.1 to the test and discovered just what they were looking for.
"For $999, you can't go wrong with this system and I guarantee it will blow away any soundbar or home theater in a box you can buy right now. Highly recommend this system to anybody that is on a strict budget but wants a great quality surround sound system."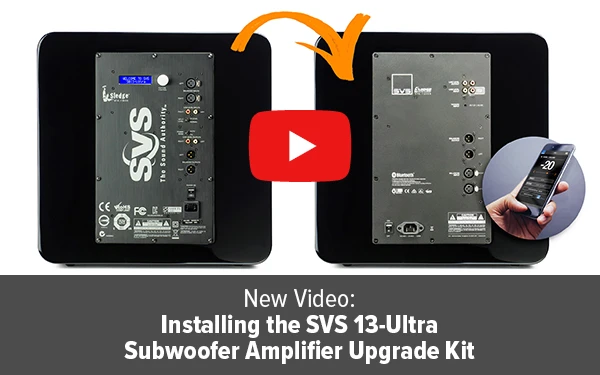 Based on the incredible response to our 13-Ultra Amplifier Upgrade Kit program, we're excited to share a new video showing the easy installation process. A brand-new subwoofer experience and massive enhancement to 4000 Series subwoofer performance. Only $399.99.
Here's what 13-Ultra Amplifier Upgrade Kit users are saying,
"Not only does bass have more extension and punch, the main speakers sound better too. Well produced films sound much more like we're in a real cinema."
-David
"I finally upgraded both of my 6 year old SB13 Ultra subs. This is a fantastic upgrade that breathed new life into my subwoofers. The convenience of using the app to control my subwoofers is a real plus. The new DSP and amp power upgrade make this worth every penny. Very easy to do, also nice getting a new 5 year warranty on the amps."
-Marcus D.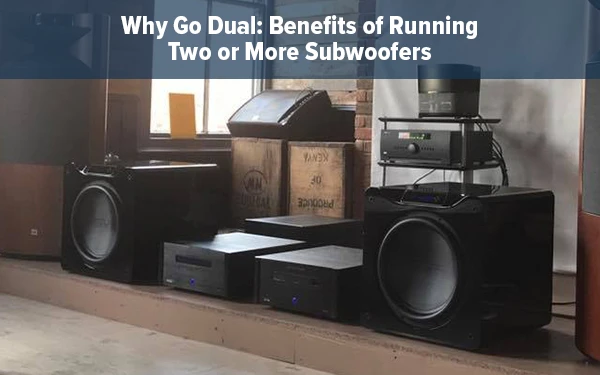 The SVS Sound Experts detail the acoustic benefits of adding a second (or third or fourth) subwoofer, placement, and more in this informative video and blog post.
@SVS_Sound Featured Instagram Post
We all unwind after work in a different way. @3dsoundandsecurity uses, "Low frequency relief to finish a long day."  We couldn't agree more on his concept of bass therapy.
Follow @SVS_Sound on Instagram or tag #soundrevolution and we may use your post in a future newsletter.
Easy Monthly Payments on SVS Speakers and Subwoofers.
Products Mentioned in this Newsletter

Other emails from SVS Home Audio Speakers & Subwoofers
Nov 23, 2021

Shop the SVS Black Friday Subwoofer Deal & Save Extra When You Go Dual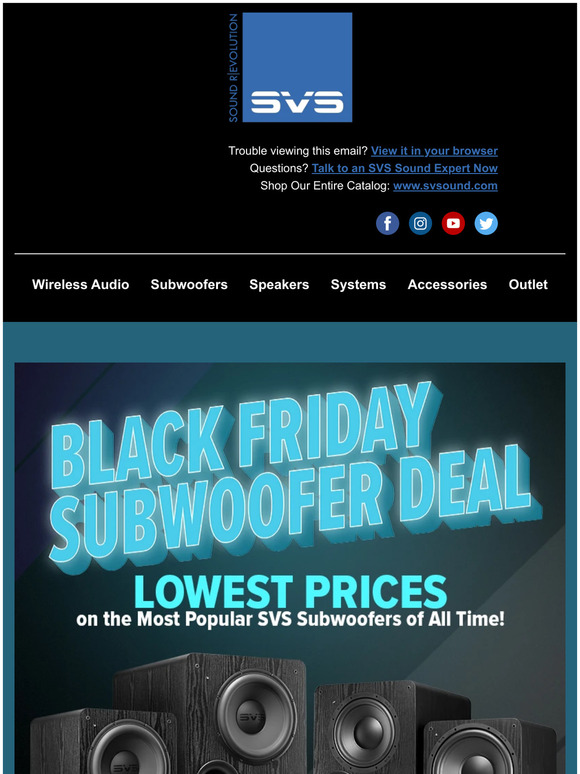 Nov 22, 2021

SVS Black Friday Subwoofer Deal! Lowest Prices on Highly Acclaimed 1000 & 2000 Series!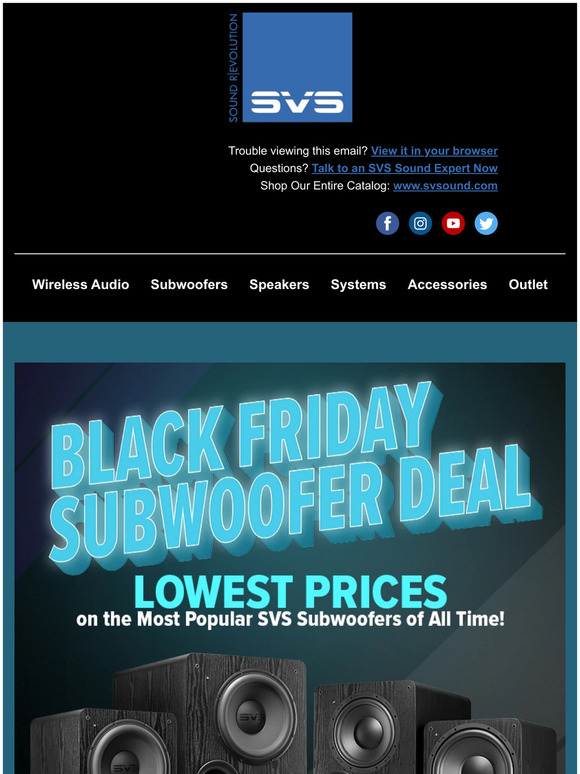 Nov 16, 2021

Huge Giveaways and Acclaimed Guitarist for SVS Audiophile Happy Hour, this Thursday!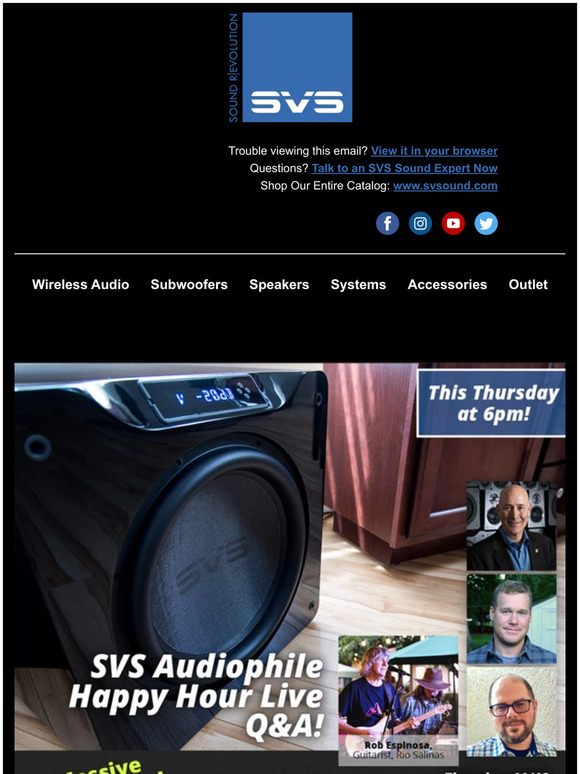 Nov 10, 2021

Double win for SVS in AVS Forum Best Bookshelf Speakers & Ultra Tower speakers make sweet music in bedroom featured system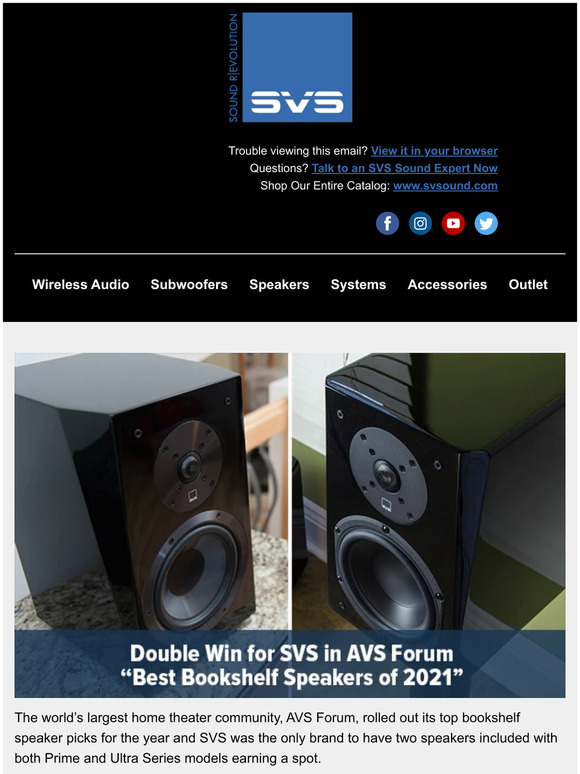 Nov 2, 2021

SVS 3000 Micro Ranked #1 Compact Subwoofer by Top AV Site & New Bass Music Playlist Available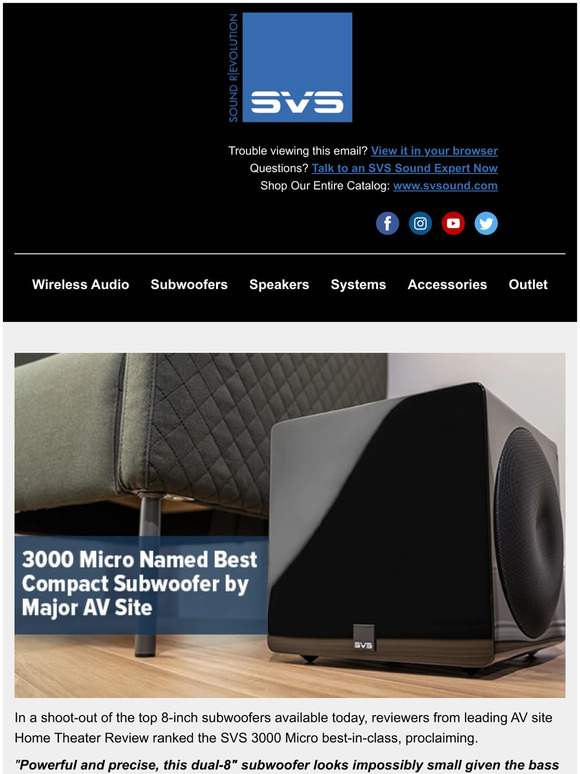 Oct 27, 2021

SVS Prime Tower Crowned Best Home Theater Speaker by Top Tech Site & See SVS in Your Home with Augmented Reality.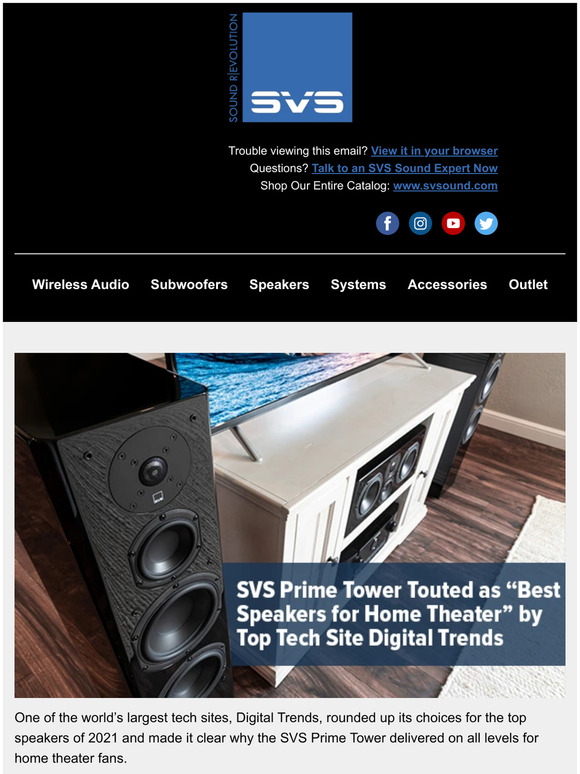 Shop without the noise.
Get our free newsletter of hand-picked sales you need to hear about from the web's best brands.