SVS Rumbles into 5 New Cities for Events & How to Reduce Subwoofer Room Rattle
Email sent: Feb 25, 2020 1:31pm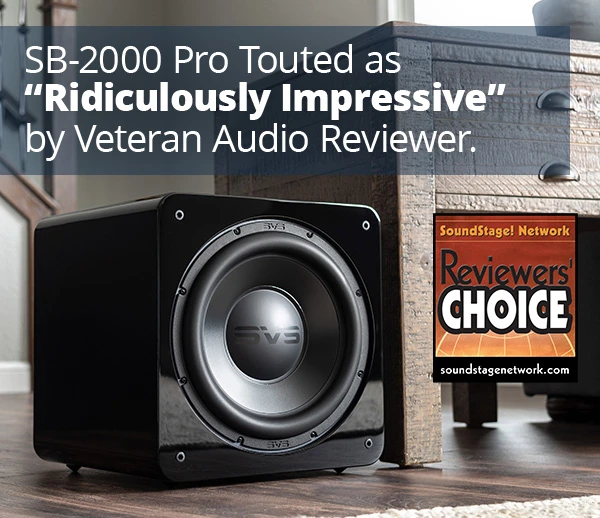 Popular audio news and review site Soundstage brought in the SB-2000 Pro subwoofer for review and was so impressed, they awarded it with a prestigious "Reviewer's Choice." Based on these comments, SVS may already have the top subwoofers of 2020.
"Ridiculously impressive -- very fast, very tight, and very deep, with enough output to fill my room. It brings to a low price and small size a level of bass quality I didn't think possible."
Top UK HiFi Magazine Discovers Seismic Impact and Refinement in SB-2000 Pro Review.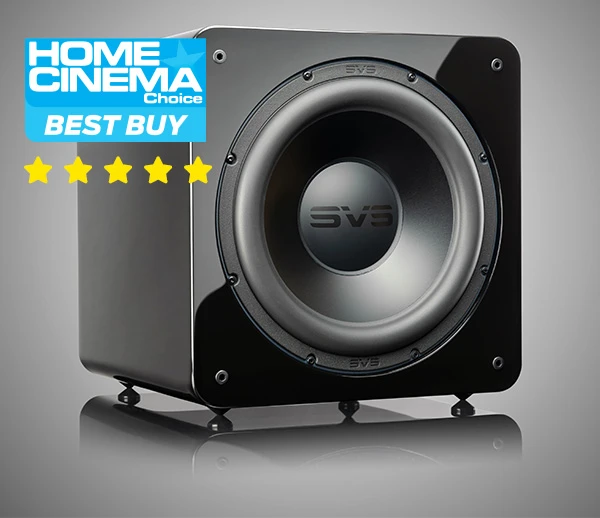 Putting the SB-2000 Pro through the paces with both music and blockbuster movie action, Home Cinema Choice honored the subwoofer with a perfect 5-star rating and its highest "Best Buy" rating, while proclaiming this:
"A polished performer, capable of delivering deep bass from a compact cabinet, while simultaneously remaining controlled and fleet of foot. Cracking value."
SVS Sound Experts Video: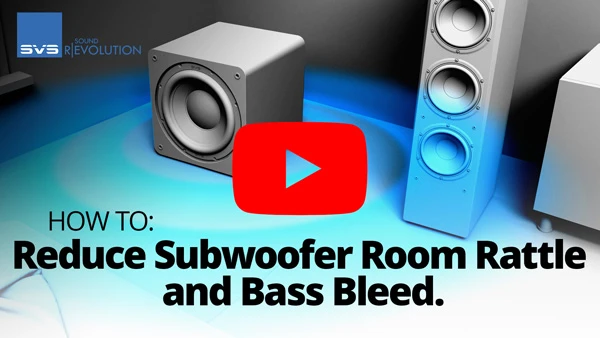 In this SVS Sound Experts video, Director of Technology Ed Mullen explores the various options for reducing noise artifacts and room resonances caused by room-energizing subwoofer output. It may also help you be a better neighbor.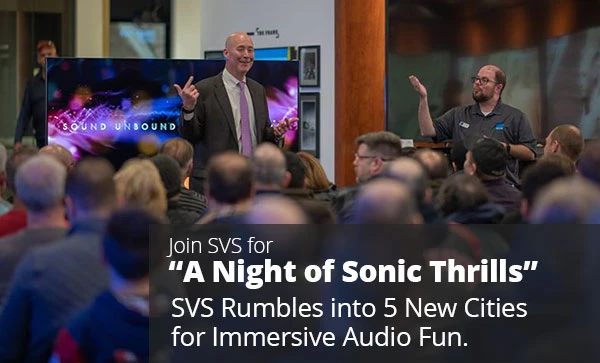 We're unleashing the Sound R|Evolution in five cities as we bring "A Night of Sonic Thrills" to audiophiles and home theater fans around the country. Join SVS President Gary Yacoubian, Lead SVS trainer Larry McGough (#TheLarry) and others for jaw-dropping home theater and audiophile system demonstrations with all SVS speakers and subwoofers in the stunning showrooms of our dealer partners. We'll also give away a $2,000 Prime 5.1.2 home theater speaker system with Dolby Atmos enabled AV receiver (and other prizes) at each event.
ReelTime Sight & Sound - This Wednesday, Don't Miss it! - San Juan Capistrano, CA - February 26, 6-8p.m - RSVP
Starpower- Phoenix/Scottsdale, AZ- March 24, 6-8p.m.- 

RSVP
Starpower - Dallas (Southlake)- April 2, 6-8p.m.- 

RSVP
Audio Etc.- Dayton, OH- April 30, 6-8p.m.- RSVP
Halsten Entertainment- Minneapolis, MN- May 5th, 6-8p.m.- RSVP
Free events include:
Unforgettable demonstrations of the new SVS 2000 Pro subwoofers, Prime Pinnacle tower speakers, Prime Wireless Speakers, 3000 Series Subwoofers and more.

Multiple prize giveaways, including grand prize $2,000 SVS home theater speaker system and AV receiver at each event.

SVS "Experience Zones", including an over-the-top 7.2.4 16-Ultra subwoofer and Ultra speaker home theater system showcasing the finest of what SVS has to offer, an audiophile stereo set-up, compact 5.1 surround sound zone, wireless audio and more!

SVS president Gary Yacoubian's valuable insights on subwoofers, speakers, sound quality and audio technology.
$2,000 Grand Prize Speaker System Giveaway at Each Event:
5 SVS Prime Satellite Speakers
2 SVS Prime Elevation Speakers
SVS SB-1000 Subwoofer
Dolby Atmos AV Receiver
Can't attend? Nobody gets left out! Join the excitement as we broadcast on the SVS Facebook page via Facebook Live, with a separate giveaway for those who tune in and leave a comment.
SVS Featured Owner System:
Movie Fan Goes from Watching to "Experiencing" After SB16-Ultra and Ultra Surround Upgrade.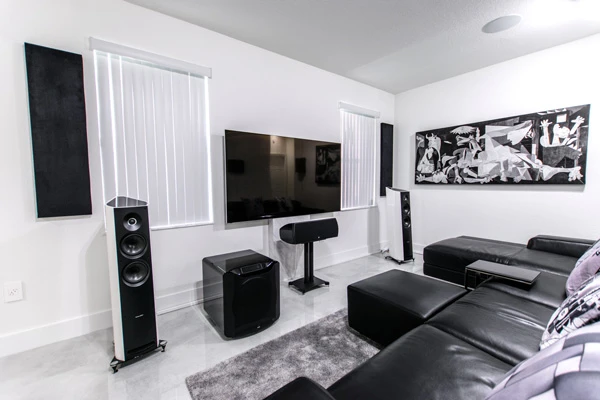 Seeking the perfect balance between breathtaking sound and modern, minimalist design, Jose from Miami upgraded his home theater system with an SB16-Ultra subwoofer and four Ultra Surround speakers. Now, he "feels" the action with breathtaking realism and no longer watches movies, but rather experiences them.
Featured @SVS_Sound Instagram Post
Seeking a full-range solution that could energize his room, a reviewer from popular audio blog @hifitrends discovered all of this and more with the SVS Prime Tower speaker, "An incredible speaker. The imaging and soundstage are excellent, the scale is incredible, and they have a lovely midrange. The bass and dynamics are exceptional as well. The heavy-duty build quality, along with the high-quality components, equates to a reasonably priced speaker that can do a lot of great stuff."

Tag @SVS_Sound or #SoundRevolution on Instagram and we may include in a future newsletter.
Easy Monthly Payments on SVS Speakers and Subwoofers.
Shop without the noise.
Get our free newsletter of hand-picked sales you need to hear about from the web's best brands.