SVS Subwoofers Continue Reign of Award Dominance and Dolby Atmos Explored in Blog
Email sent: Jul 16, 2020 9:11am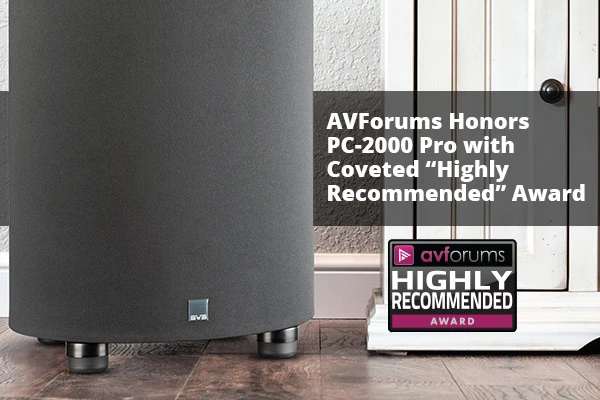 The UK's largest AV news, reviews and user community gave its highest award to the SVS PC-2000 Pro Subwoofer after a moving experience they had with the subwoofer during a recent review.
"Seismic bass with power and serious depth. Low frequency effects are clean and free of distortion, but also highly responsive, with performance that's tight and nuanced. Capable of delivering deep and distortion-free bass with a surprising degree of subtlety. It can handle both music and movies, with a fast and responsive delivery that suits the former, combined with a powerful and deep low frequency attack that will enhance the latter."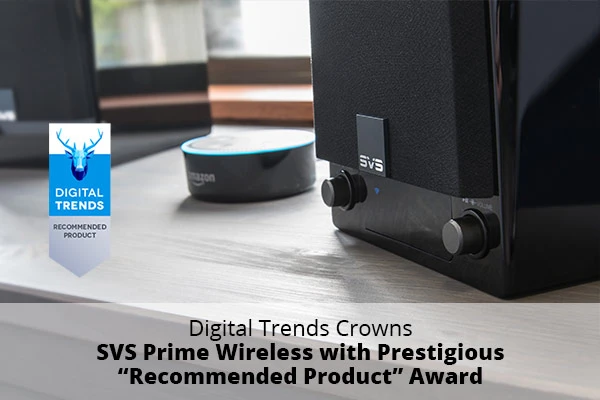 Comparing SVS Prime Wireless Powered Speakers to a deep field of competition, one of the world's top tech sites, Digital Trends, could hardly believe their ears during a review that earned the stereo pair a "Recommended Product" award and this praise.
"Clear, smooth, and articulate sound springs forth from the speakers right from the start. The stereo image is tight yet expansive and there's plenty of dynamic expression. If you're looking for a pair of wireless speakers with a small profile, gorgeous design, and music-first attitude, don't even hesitate."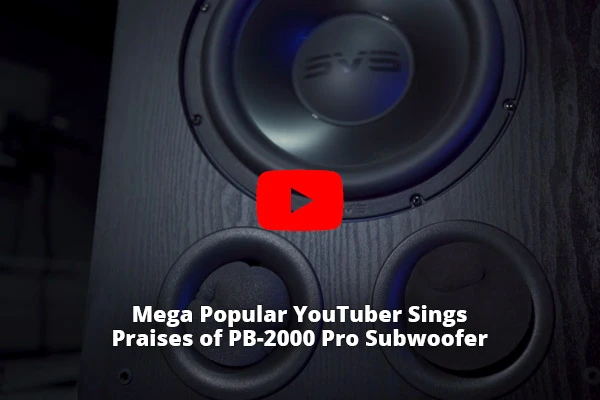 YouTuber "SpareChange" shared some strong words about the SVS PB-2000 Pro subwoofer with his millions of viewers after bringing them into his listening room for review.
"Shakes the room violently with massive output. It will deliver a big convincing cinematic experience and easily hits down to 20Hz with authority. A tough subwoofer to beat for the price, it will definitely blow you away."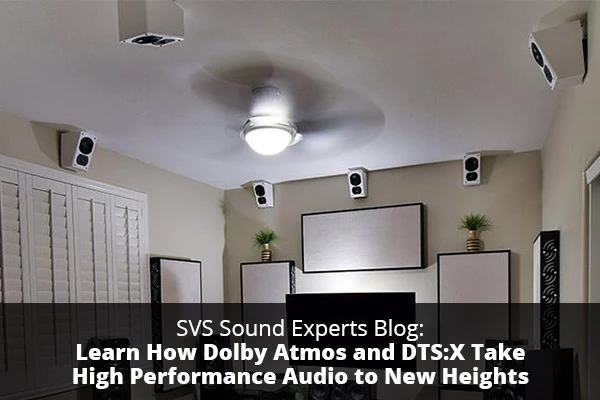 Dolby Atmos® and DTS:X® audio formats are using height effects speakers to push the boundaries of home theater and music beyond a single plane of surround sound into the realm of object-based surround sound for more convincing and immersive listening experiences. In this SVS Sound Experts article, we explore the technology behind Dolby Atmos and DTS:X, where to find new content, proper speaker placement, SVS Prime Elevation speakers and more.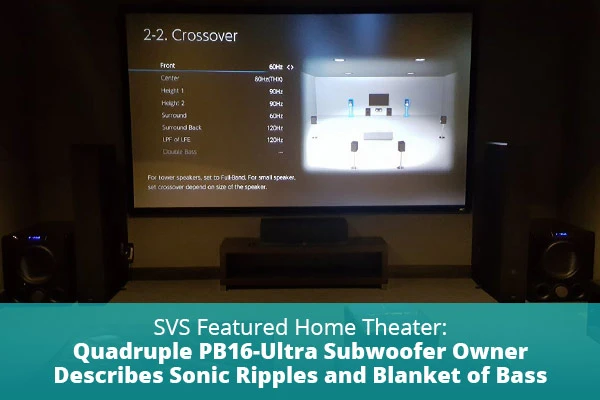 After upgrading his over-the-top home theater with four PB16-Ultra subwoofers, Paul from Tulsa  describes what is feels like to have 6,000 watts continuous, 20,000+ watts of peak subwoofer output throttling your room and the subtler benefits having four subwoofers.
"It's been like nothing I've ever experienced. I've never been in anyone's room or any professional movie theater that sounds like mine. It's hard to explain, but it completely pressurizes the room where you can feel the bass all over and its super clean."
Featured @SVS_Sound Instagram Post
Our friends from Germany, @heimkinoraum_aachen, flex their muscles stacking SVS PB16-Ultra, PB-4000, SB-3000, and SB-1000 subwoofers to create a tower of bass capable of a seismic event.

Tag @SVS_sound or #soundrevolution on Instagram and we may feature in an upcoming newsletter.
Easy Monthly Payments on SVS Speakers and Subwoofers.
Products Mentioned in this Newsletter

Other emails from SVS Home Audio Speakers & Subwoofers
Nov 23, 2021

Shop the SVS Black Friday Subwoofer Deal & Save Extra When You Go Dual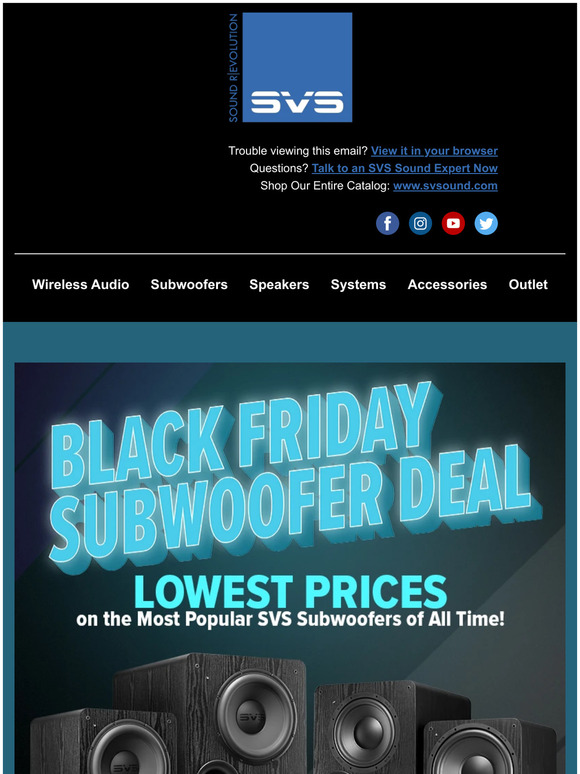 Nov 22, 2021

SVS Black Friday Subwoofer Deal! Lowest Prices on Highly Acclaimed 1000 & 2000 Series!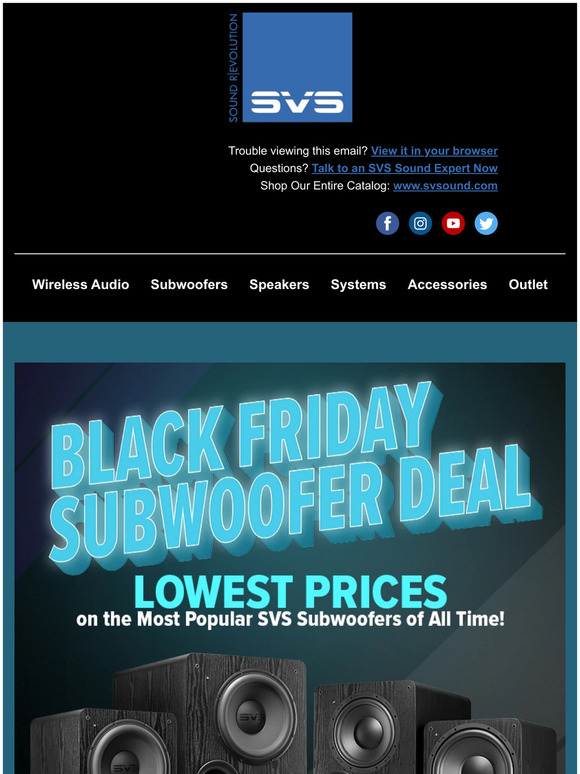 Nov 16, 2021

Huge Giveaways and Acclaimed Guitarist for SVS Audiophile Happy Hour, this Thursday!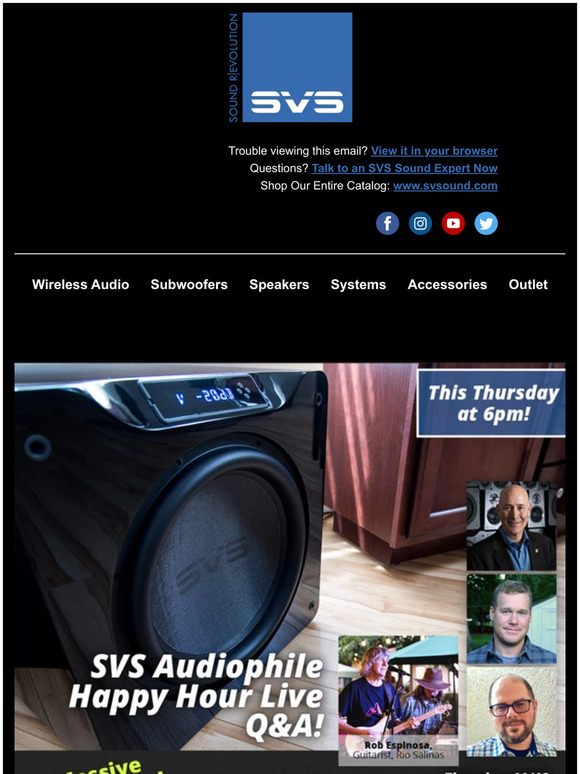 Nov 10, 2021

Double win for SVS in AVS Forum Best Bookshelf Speakers & Ultra Tower speakers make sweet music in bedroom featured system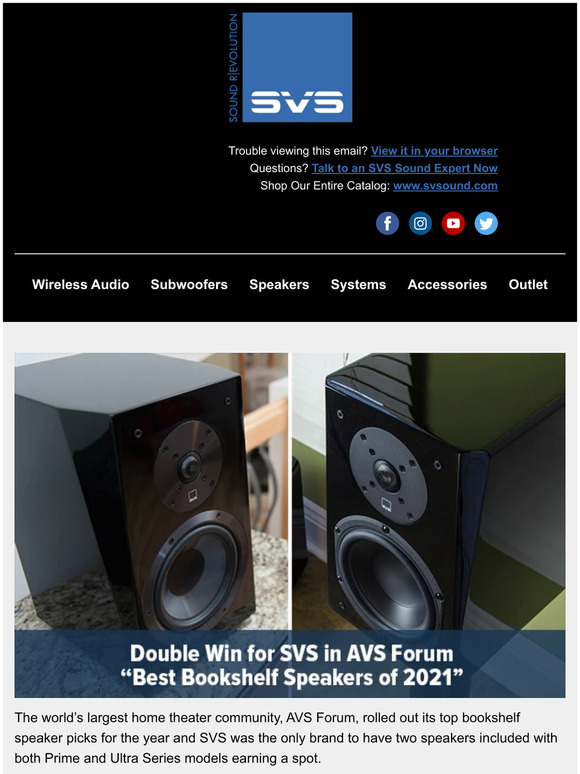 Nov 2, 2021

SVS 3000 Micro Ranked #1 Compact Subwoofer by Top AV Site & New Bass Music Playlist Available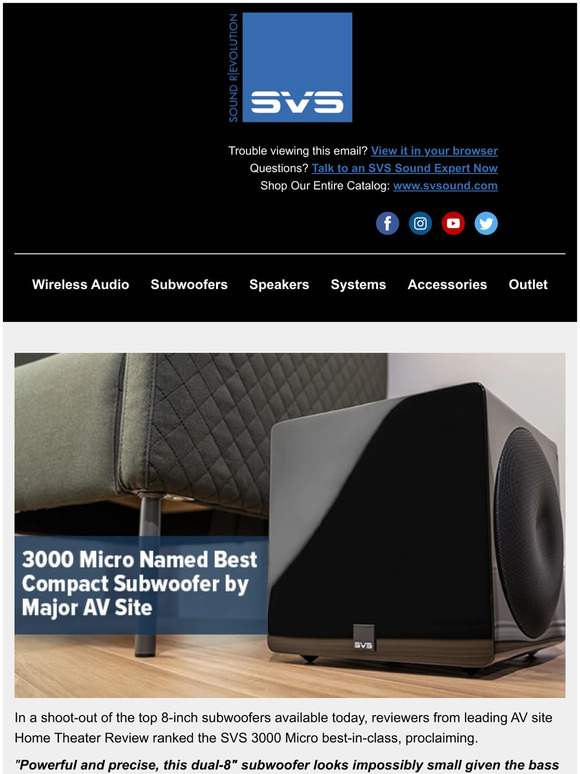 Oct 27, 2021

SVS Prime Tower Crowned Best Home Theater Speaker by Top Tech Site & See SVS in Your Home with Augmented Reality.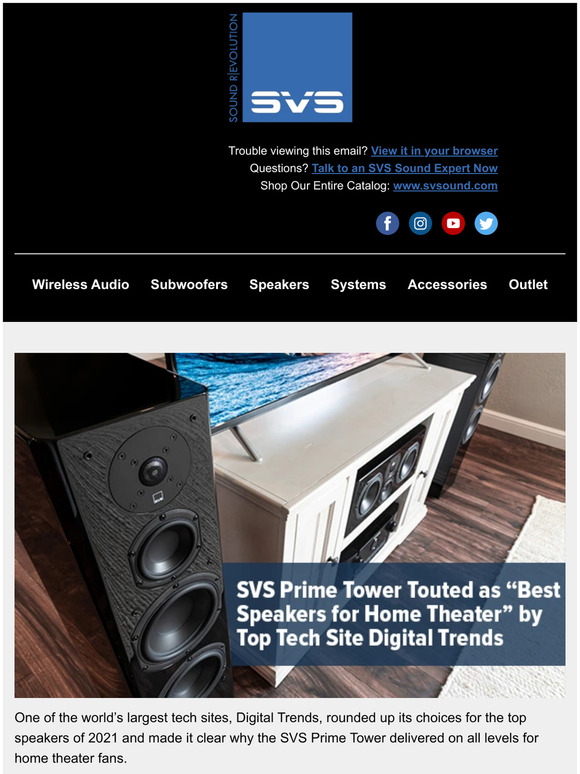 Shop without the noise.
Get our free newsletter of hand-picked sales you need to hear about from the web's best brands.